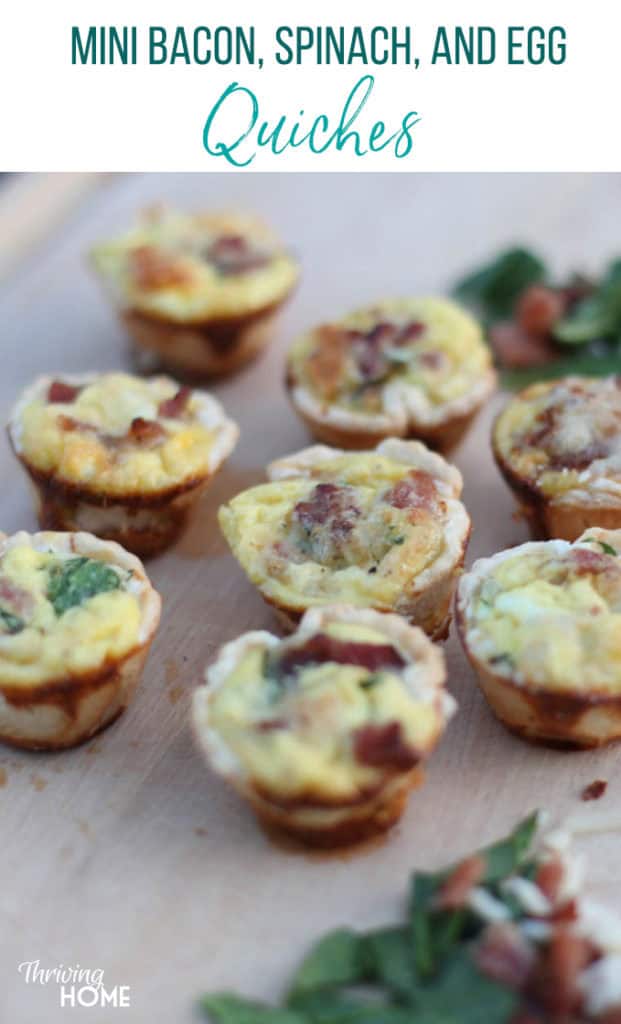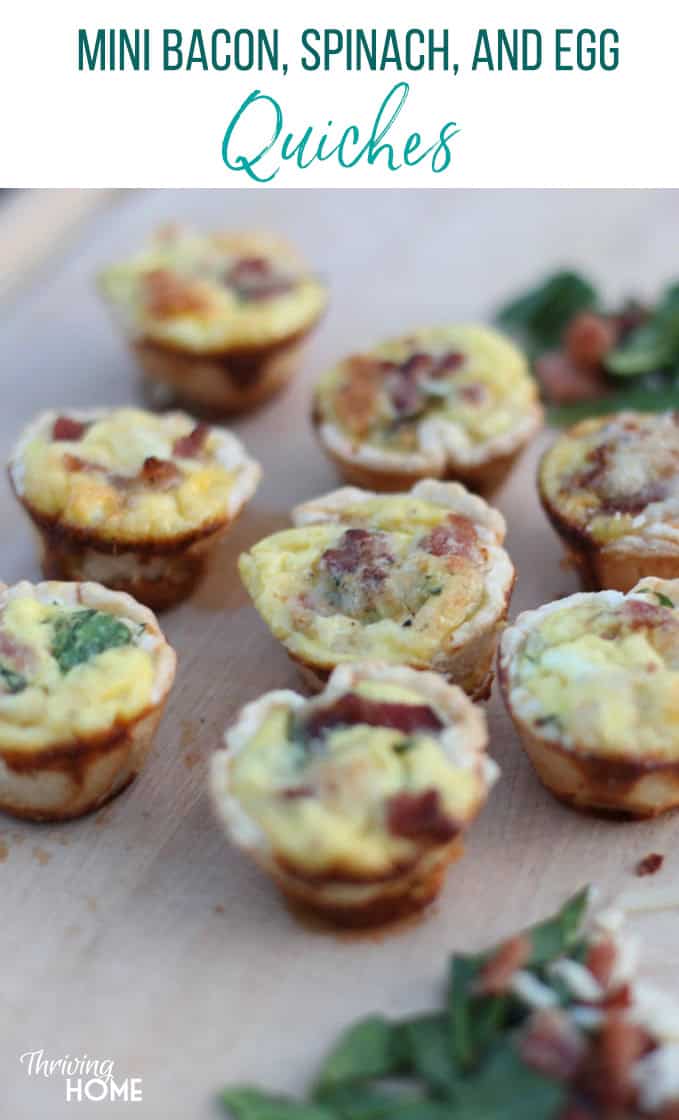 Yum-yum in my tum-tum.
These mini quiches were a certified crowd pleaser. The ingredients are as simple as the recipe is.
I must admit though. This is one of those, "real food meets reality," recipes. While a real food purist would make their own pie crust, this mama just doesn't have the time for that. Maybe in 10 years but until then, I plan to cheat a bit and use the pie crust from a can. (My grandmother just rolled over in her grave.) Sorry grandma.
Here is a quick little video to show you how it all comes together.
Roll out that pie crust and use a circular biscuit cutter to make about 2 inch wide circles. Place them gently in a greased mini muffin tin and press down, being careful to not tear them.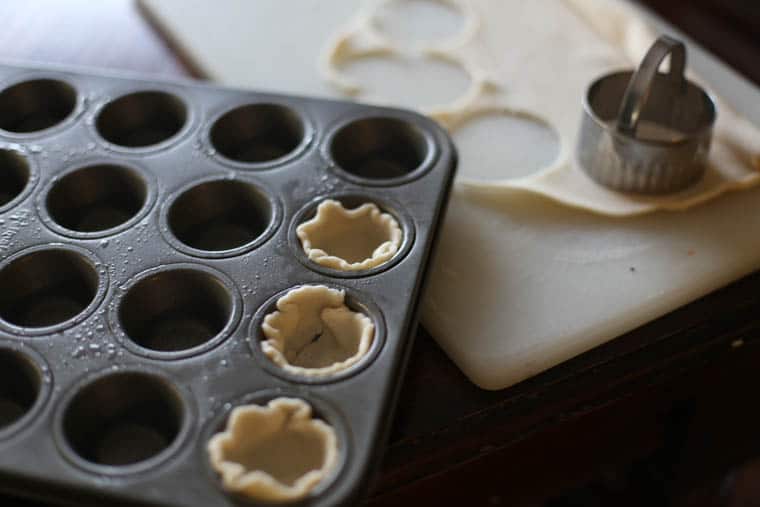 Now the fun part. Add a pinch of each ingredient (spinach, bacon and cheese) to each cup until it is almost full.
In a separate bowl, mix together eggs, milk, salt, and pepper. Pour the egg mixture into the muffin tins until they are completely full.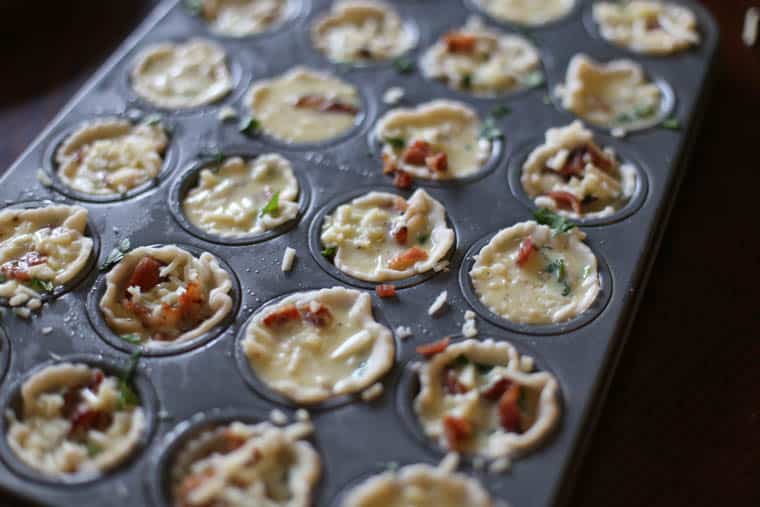 Pop it all in the oven and let it do its thing.
Out comes a taste of heaven.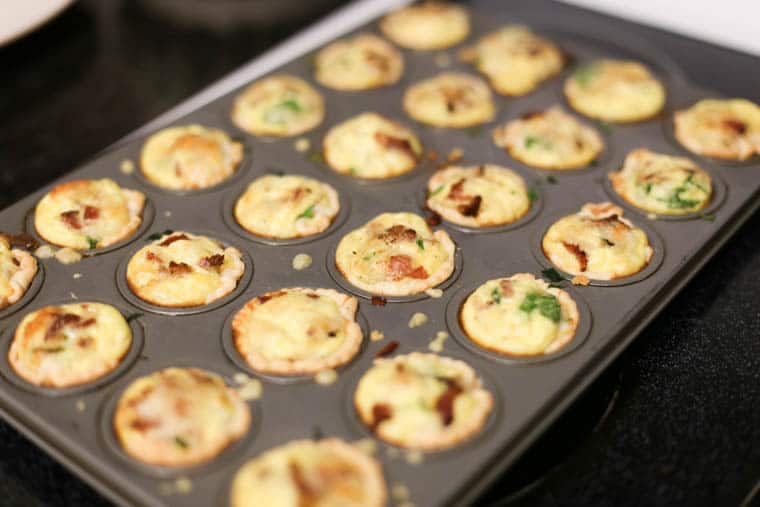 Let them cool a bit and then serve them for breakfast, lunch, dinner, snacks, you name it. Your people will not complain.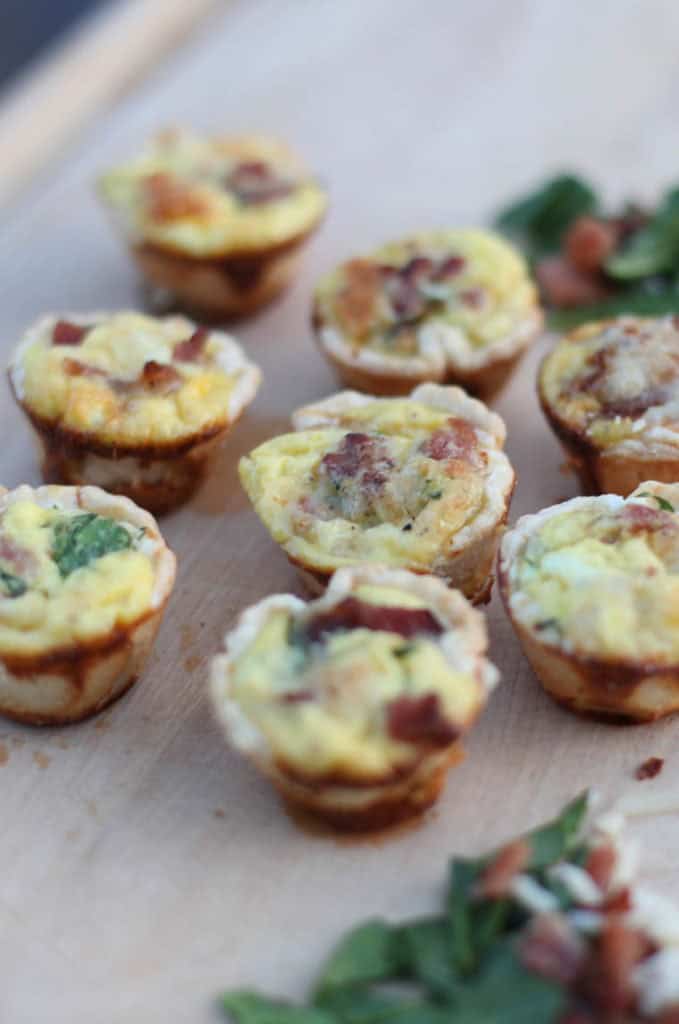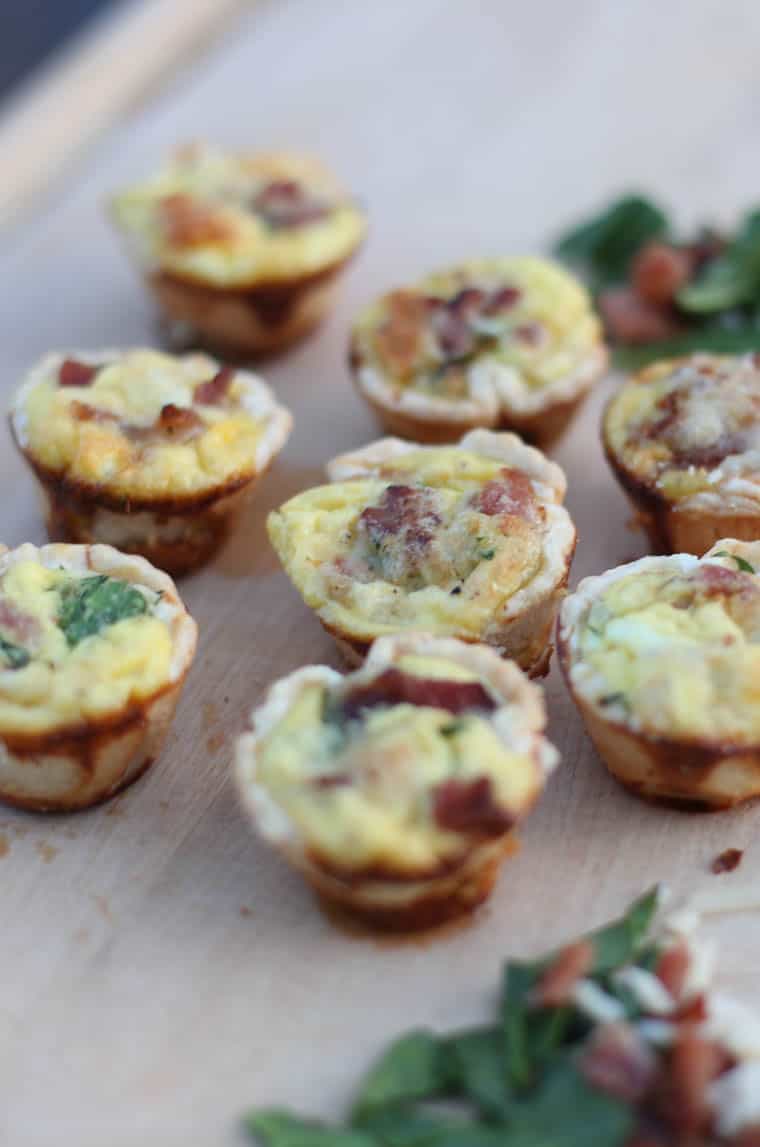 Mini Bacon, Spinach, and Egg Quiches
Ingredients
2 pie crusts
½ pound uncured bacon, cooked and crumbled
1 cup spinach, chopped
1 cup swiss cheese finely chopped
1 cup whole milk
4 four eggs
½ teaspoon salt
¼ teaspoon pepper
Instructions
Preheat oven to 375.
Spray a mini muffin tin with cooking spray and set aside.
Using a round biscuit cutter (or a glass or jar if you don't have one), cut out circles in your pie crusts that are about 2 inches across.
Place them in the min tins and press down gently.
In each pie crust, place an equal amount of spinach, bacon, and cheese.
In a medium mixing bowl, add milk, eggs, salt and pepper. Stir until well combined.
Pour mix into pie shells until filled to the top.
Bake at 375 for about 20 minutes. Cooking time may vary depending on your ingredients.
Notes
Freezer Meal Instructions

To Freeze:
Follow the cooking instructions and let the quiches cool. Place in an airtight container or plastic bag and freeze.

To Prepare:
Microwave in 30 second increments until warmed through.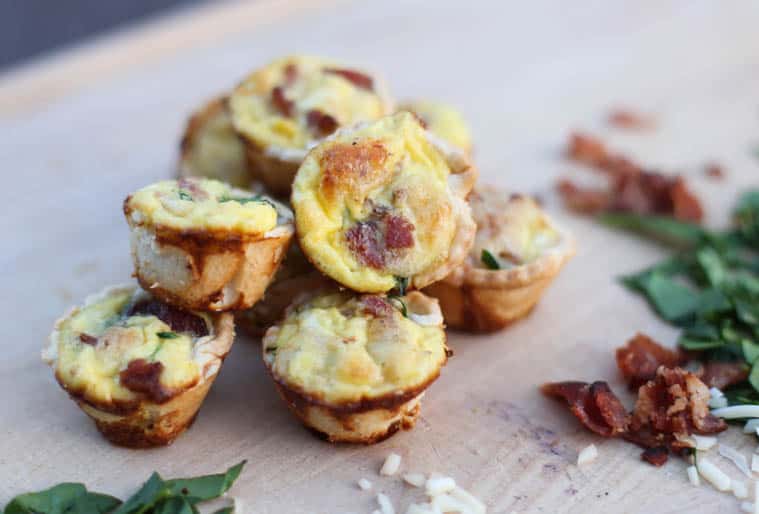 You might also like...