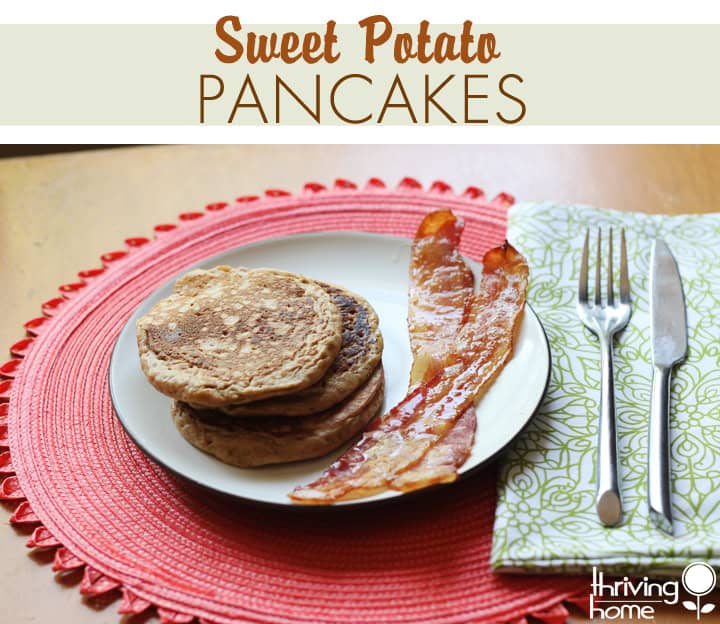 These Sweet Potato Pancakes are another Freezer Club "home run" recipe.  They are fluffy pancake perfection, if you ask me.  This morning, however, I inadvertently made a different Sweet Potato Pancake recipe from Food Network (thinking it was the same one we've made for Freezer Club).  It, too, was awesome!  I doubled a batch this morning, fed them to my fam, and then froze another 14 for more quick breakfasts.
Freezing Instructions: Just pull them straight from the freezer, stick them in the toaster, and then microwave for 10-20 seconds if still cold in the middle.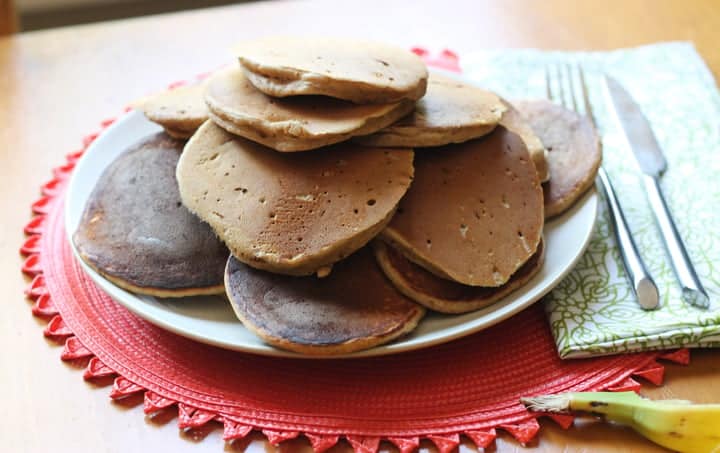 Makes: 10 pancakes (4-6 servings)
Seriously Sweet Potato Pancakes
Ingredients
1/2 cup all-purpose flour
1 1/2 cup whole wheat flour
4 teaspoons baking powder
2 tablespoons brown sugar
1 teaspoon cinnamon
pinch nutmeg
2 cups milk (used carrageenan-free plain soy milk)
4 teaspoons melted butter, plus more for greasing skillet
2 whole eggs
1 sweet potato, cooked until tender, peeled and pureed (subbed 1/2 mashed sweet potato for 1 Granny Smith apple, grated)
1 teaspoon vanilla
1/4 teaspoon salt
Instructions
1) In a large bowl, combine all ingredients. (I mixed the wet ingredients and dry ingredients separately, then combined them.)
2) Mix together and whisk until smooth. (I let the batter rest for about 5 minutes.)
3) Cook batches in buttered skillet on medium high temperature until bubbles form on the surface, then turn over and cook until dark golden brown.
4) Serve with pecan butter and maple syrup.
http://thrivinghomeblog.com/2010/01/seriously-sweet-potato-pancakes/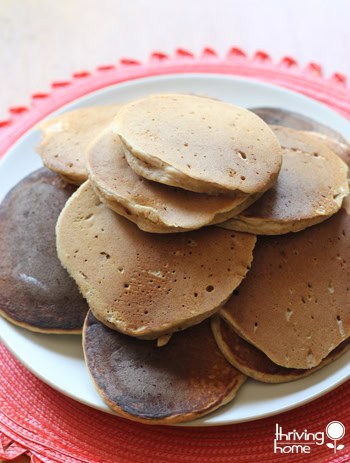 Pin It