So, I have this new small goal of having at least one day a week (why not Monday?) be meatless.  This is for three reasons: it's cheap, it's usually healthier, and it's better for the environment (raising animals utilizes much more of our natural resources than raising crops).  Tonight's EASY one pot wonder was what I'm dubbing "Anything Goes Tortilla Soup". It was too spicy for the kids, but I loved it.  This is a very filling meal that can stretch a long way and be frozen.
This recipe is a "dash of this/dash of that" or "I had this on hand" kind of one.  Feel free to adapt as you like.  The important thing for me, since there are quite a few convenience foods included, is to select canned items with as few ingredients as possible (and which for sure don't contain MSG or trans fats).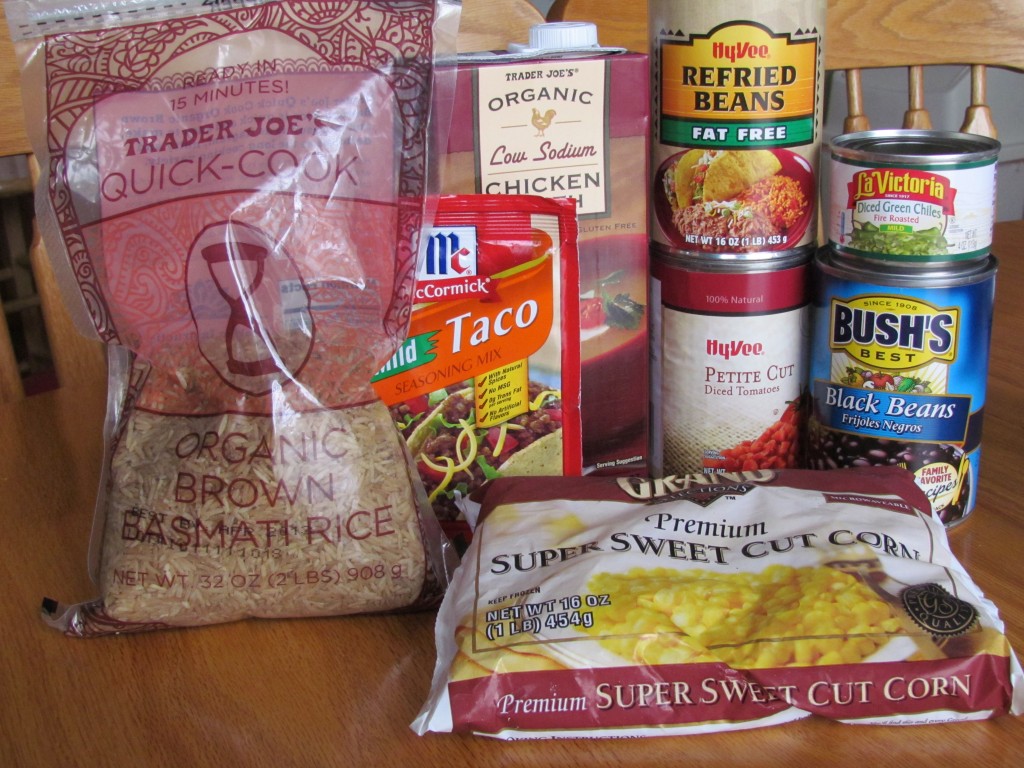 Anything Goes Tortilla Soup
Makes: A lot. Maybe 10 servings?
1 32 oz box chicken or vegetable stock (I like Swanson 100% Natural or organic)
1 15 oz can refried beans (check ingredients carefully; organic is preferable)
1 15 oz can black beans, drained and rinsed (preferable organic)
1 15 oz can diced tomatoes (juice and all)
1 small can diced green chiles
1/2 package of frozen corn or 1 can corn (drained)
1-2 cup cooked instant brown rice
1/2-1 cup salsa
3/4 packet of taco seasoning (I used Trader Joes')
a dash of cumin
a dash of garlic powder
Optional Toppings: sour cream, cheddar cheese, crushed tortilla chips
Mix all ingredients together (except toppings) and let simmer over low heat for at least 10 minutes but longer is fine.  Done!
Linked to: