Balsamic Chicken Marinade
This post may contain affiliate or sponsored links. Please read our disclosure policy.
Fresh herbs and pantry staples combine to create this complex Balsamic Chicken Marinade. We offer directions to grill, bake, slow cook, or pressure cook the chicken, as well as, how to freeze it for later.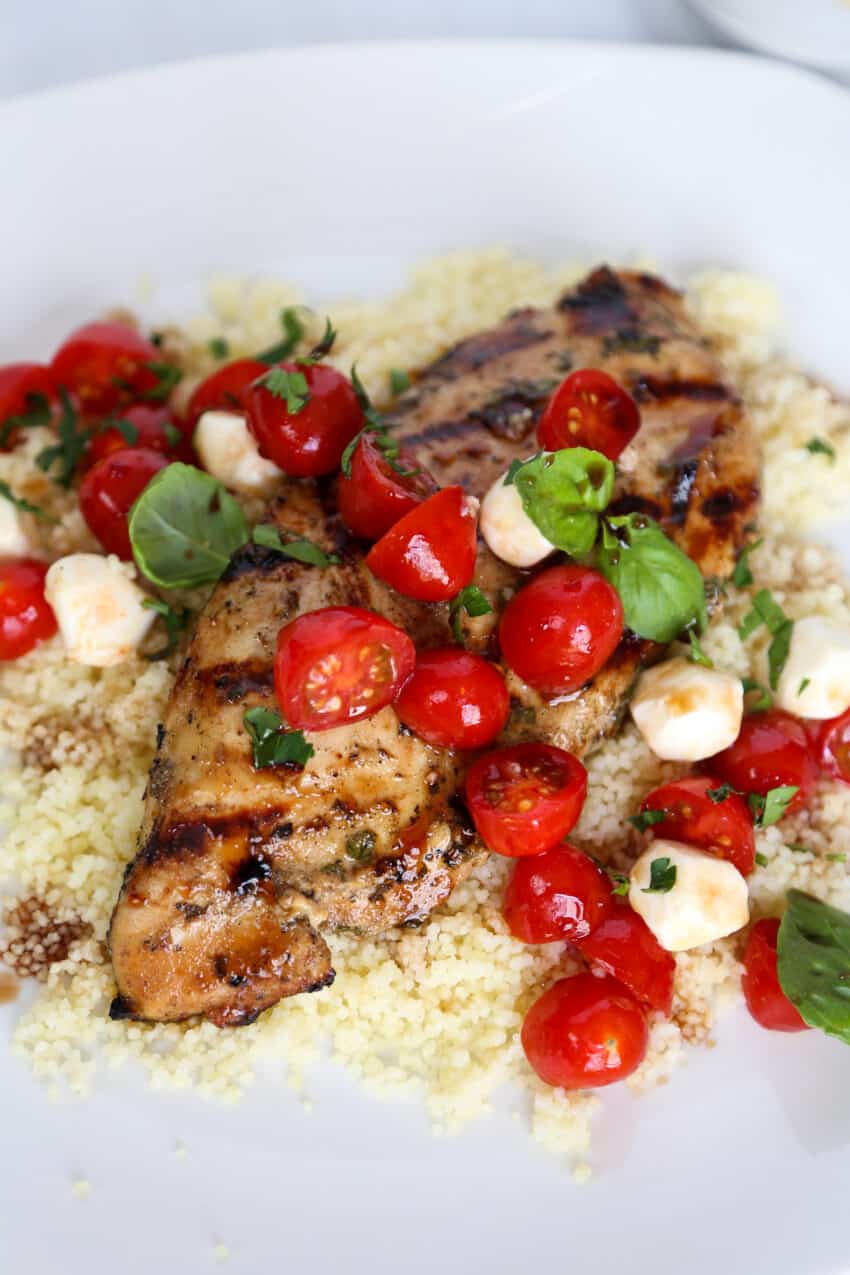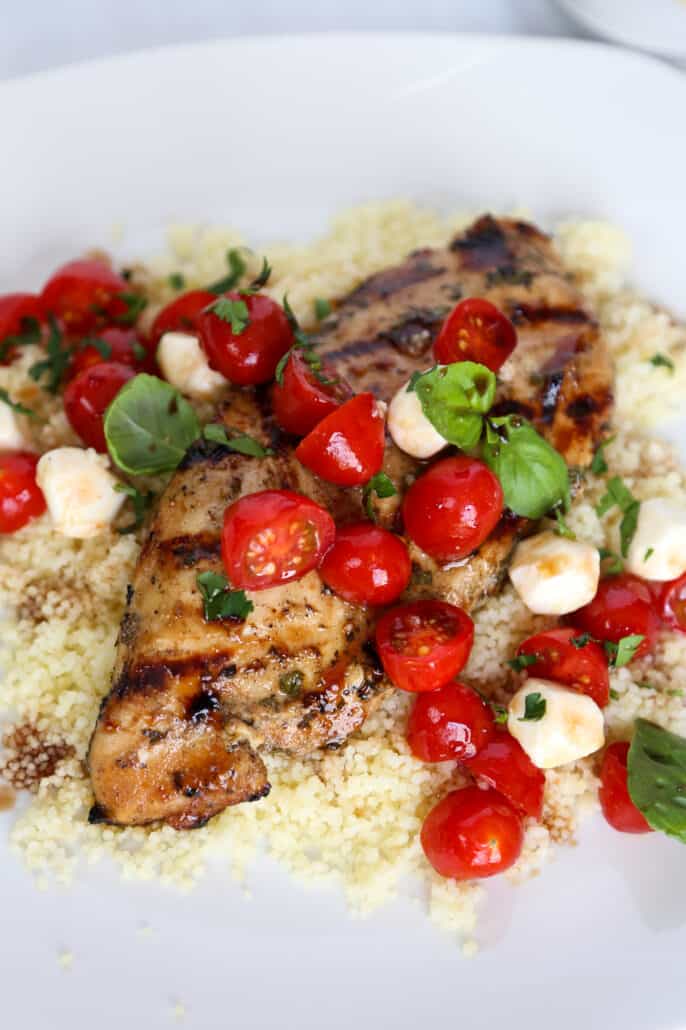 "Killer recipe! Chicken was so juicy and flavorful – I'm glad I doubled and saved one as a freezer meal. ⭐️⭐️⭐️⭐️⭐️" – Steph
Ingredients Needed
Marinating chicken is THE key to infusing flavor into typically lean, bland poultry cuts. This complex marinade requires mostly pantry staples to turn that lackluster cut into something that makes your taste buds sing.
Let's meet the key ingredients for Balsamic chicken marinade…
Olive or avocado oil – To keep things moist.
Balsamic vinegar – Acid is a must in all marinades.
Honey – Just a hint of sweetness.
Dijon mustard – Brings in a different kind of acidity.
Garlic cloves – Delicious pungent flavor.
Fresh parsley (or dried) – All the herbs add color and an herbaceous undertone.
Dried basil
Dried oregano
Salt and Pepper – Basics that balance every marinade.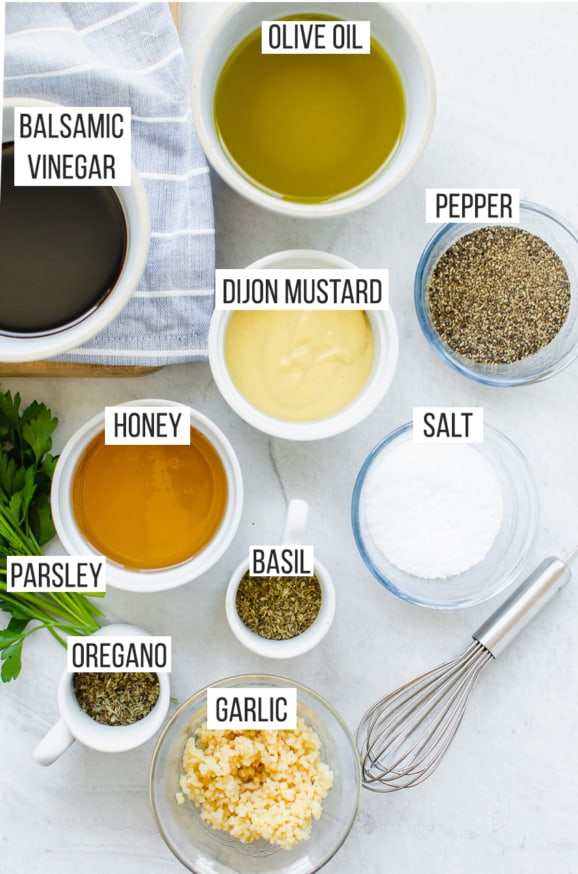 How to Make Balsamic Chicken Marinade
Place the marinade ingredients straight into a large Ziploc bag and give it a good shake. This saves you an extra dish. You could also mix the ingredients in a small mixing bowl and pour it over the chicken. Options galore!
Add the chicken to the bag with the marinade. Close securely and gently massage it into the meat. Marinate in the fridge for at least 2 hours and up to 24 hours.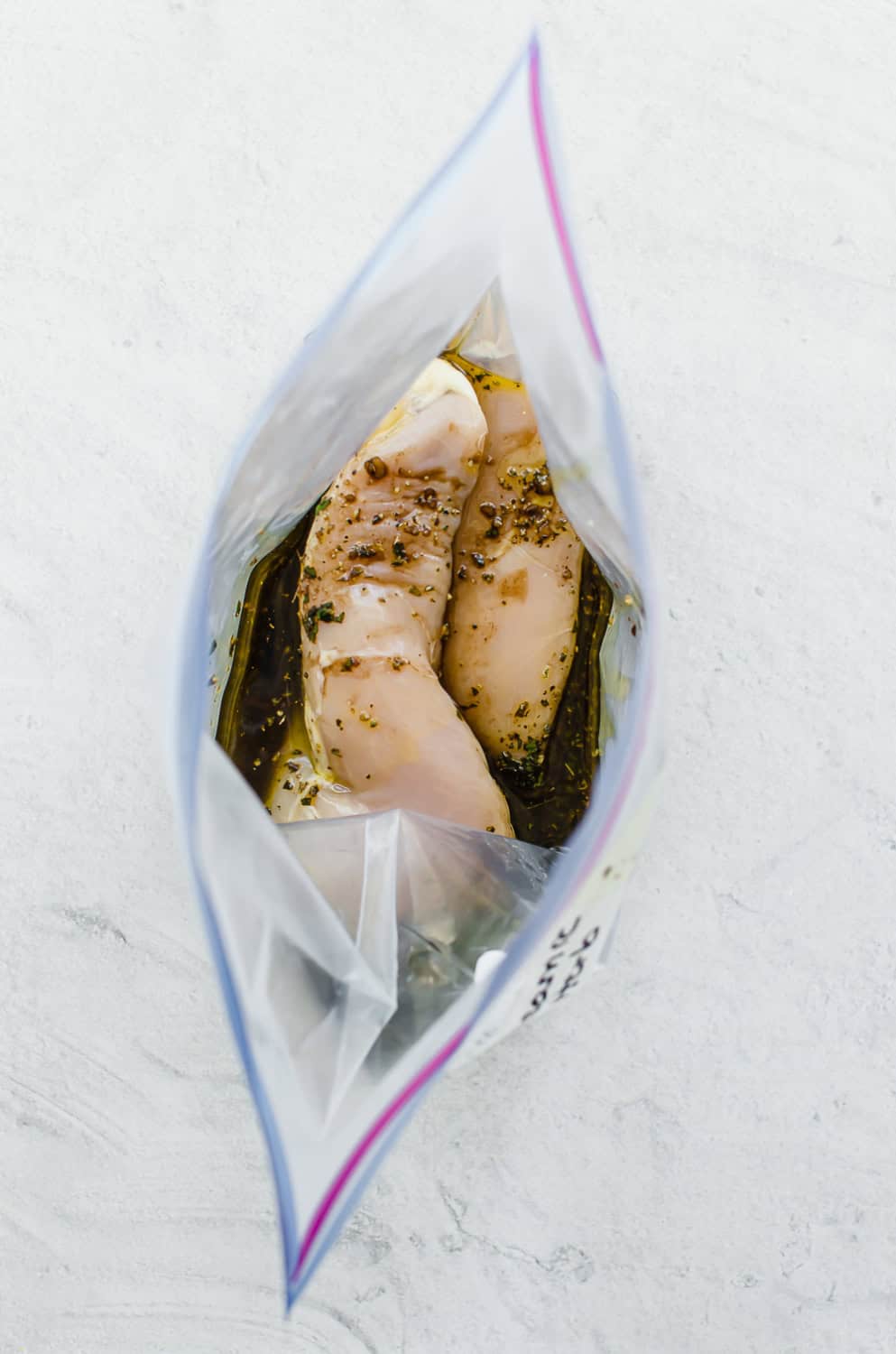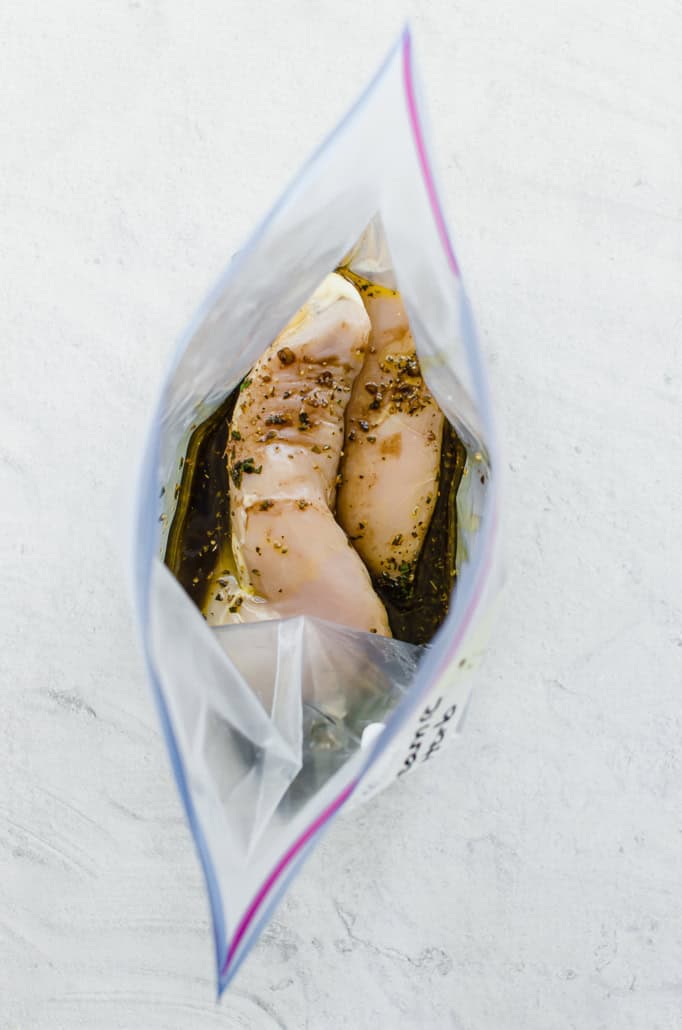 4 Ways to Cook Marinated Chicken
Chicken breasts are by far the most popular cut to marinate and cook, so we're giving you several cooking options below. You can grill, bake, slow cook, or pressure cook your boneless, skinless chicken breasts (or thighs).
Here are four easy ways to cook Balsamic Chicken:
Preheat oven to 400°F. Place chicken in a casserole dish or on a rimmed baking sheet. Bake uncovered for about 20-25 minutes, depending on the thickness of the chicken, until done.
Slow Cook in the Crockpot
Place chicken and marinade in slow cooker. Cover and cook on LOW for 2 1/2 to 3 1/2 hours. Really! That's all it takes to get it done, otherwise, you'll overcook and dry it out.
Here is a whole post about how long to cook chicken in the Crockpot if you're interested!
Pressure Cook in the Instant Pot
Place chicken, marinade, and 1/3 cup chicken broth in a 6-quart Instant Pot. (Note: If using an 8 quart, add an additional 1/2 cup of broth.)
Lock and seal the lid. Cook at high pressure for 7 minutes and use a quick release of the pressure when the cook time is up. (Note: It will take 10-15 minutes to come to pressure before the cook time starts.)
Pound out the chicken to about 3/4 inch thick (or cut it in half lengthwise) to help with fast and even cooking.
Preheat grill to medium-high heat (400-450°F) and clean the grates well. Grill for 4-6 minutes per side, closing the lid in between flipping. The cook time may take a little longer, depending on the thickness of the chicken.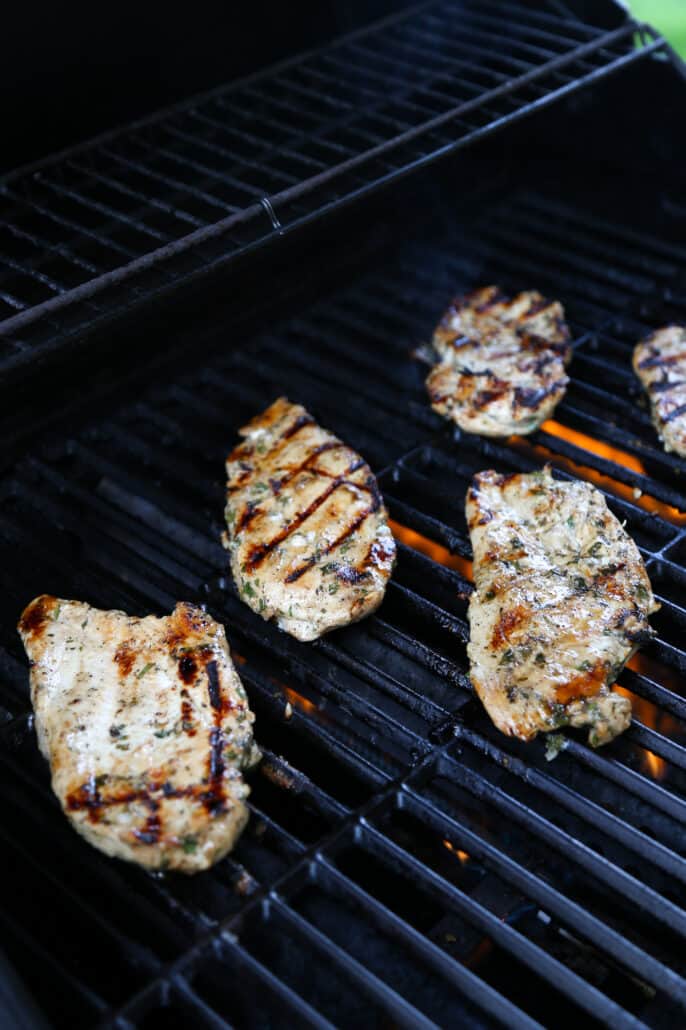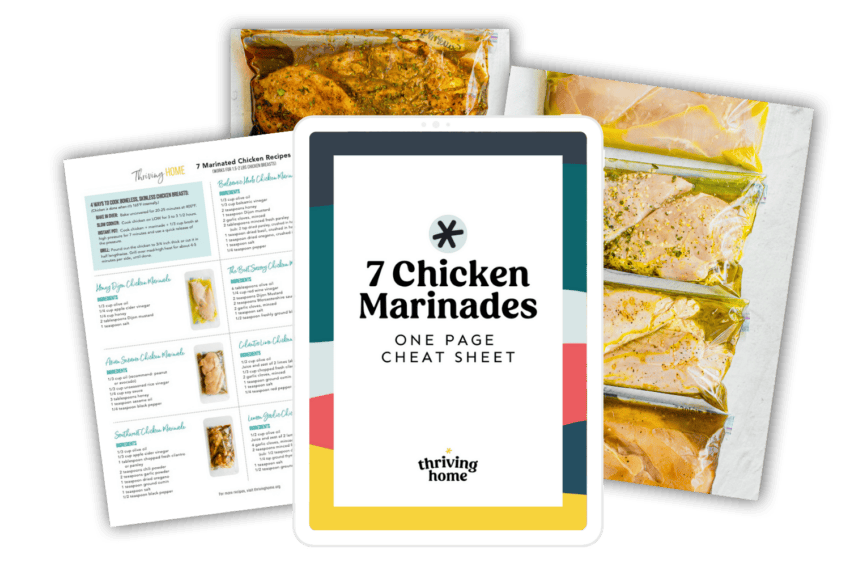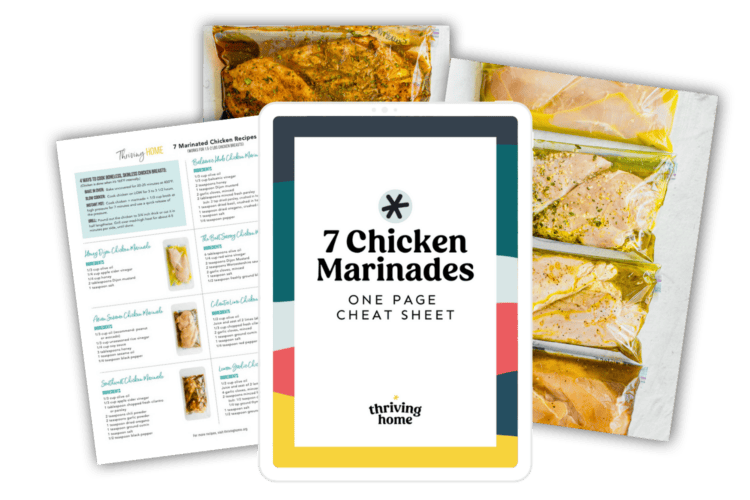 Get 7 of Our BEST Chicken Marinades Sent to Your Inbox!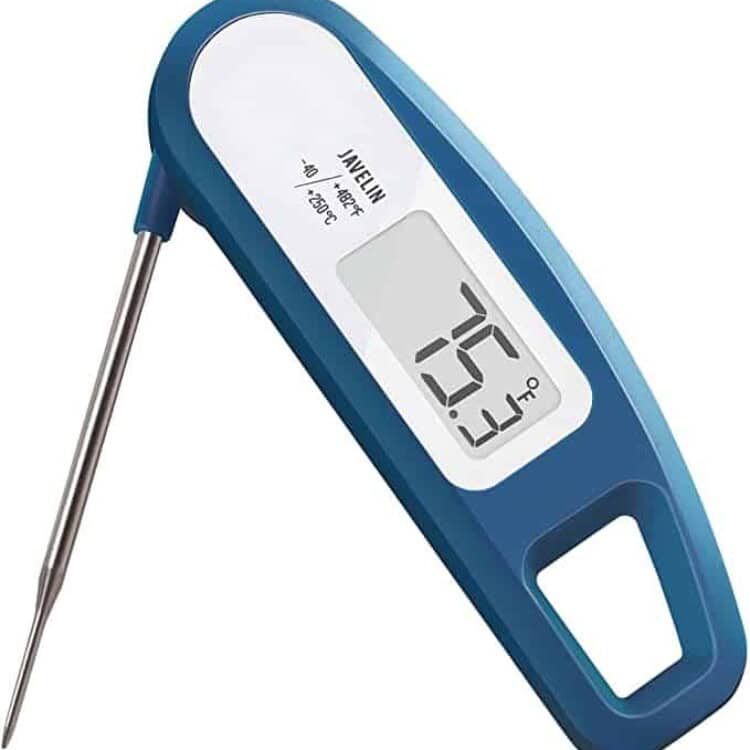 How to Know When Chicken is Done
Chicken is done when it reaches 165°F internal temperature. A digital meat thermometer is a must to help cook chicken perfectly!
Freezing Instructions
A great use of your time is to prep a few freezer meals using this marinade. Like most of our chicken freezer meals, simply combine the ingredients (the marinade & the chicken) and freeze for later. No need to let the chicken marinate before freezing either. When you want to use it, let the chicken thaw one of these safe ways.
Then, grill, slow cook, pressure cook, or bake your marinated chicken. We've included instructions for how to cook boneless chicken breasts in the recipe below.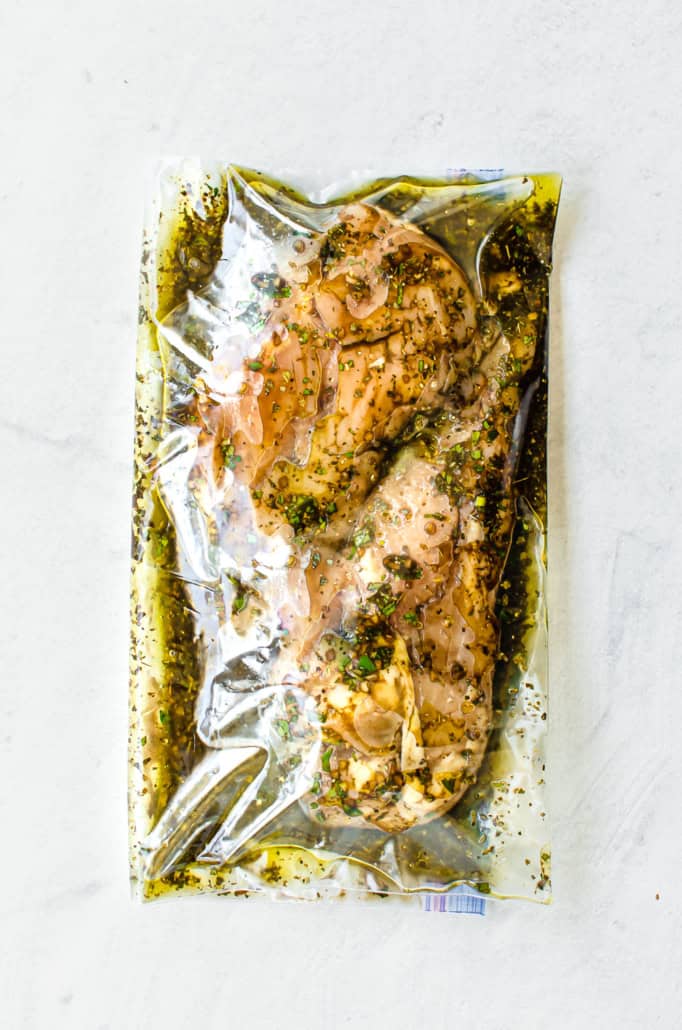 Ways to Use Balsamic Chicken
Balsamic chicken is a delicious and flavorful dish that can be served in a variety of ways. Here are a few options:
Serve it with a side of roasted vegetables or Roasted Vegetable Hash.
Make it into a salad. Slice the chicken and serve it on top of a bed of mixed greens, along with other salad toppings such as cherry tomatoes, cucumber, and feta cheese. Drizzle some extra balsamic vinegar and olive oil on top for a tasty dressing.
Serve it with rice or quinoa. The grains will soak up the flavorful balsamic sauce, making for a delicious and filling meal.
Serve it as a sandwich: Place the cooked chicken breast on a bun with some lettuce, tomato, and mayonnaise for a tasty sandwich option.
How long should you marinate chicken?
The ideal marinating time for chicken is anywhere between 2-24 hours. The specific time can depend on the type and cut of chicken, as well as the acidity level of the marinade.
Can you OVER marinate chicken?
Yes, over-marinating chicken can actually have a negative effect on the texture and taste of the meat. Acidic marinades, in particular, can break down the proteins in the chicken too much and leave it with a mushy texture.
Can you freeze chicken in a marinade?
Absolutely! As freezer cookbook authors, we especially love how easy it is to prep these chicken breast marinades ahead of time and freeze them to have on hand for another night. Every recipe includes freezing instructions, so you can double and freeze a batch anytime.
Can you reuse marinade for chicken?
You shouldn't reuse marinade but you can boil it to use safely as a sauce over your finished dish using these directions. I actually do this all the time.

To kill all the raw chicken germs, be sure to bring the marinade to a rolling boil in a pot on the stove for at least 1 minute, according to the CDC's directions for making water safe to drink.

The World Health Organization  notes that bacteria are rapidly killed at temperatures above 149°F (65°C), which is below that of boiling water or even a simmer. So rest assured you'll be safe if you boil it well for 1 minute. We'd suggest straining it after boiling to remove any chicken pieces.

How long can chicken marinate in the fridge?
In our tests, we found that it's best to marinate your chicken in the refrigerator for at least 1-2 hours and up to 24 hours. Less than 1 hour didn't seem to infuse enough flavor into the chicken breasts and more than 24 hours (unless the chicken was frozen for part of that time) can cause them to become a bit mealy and mushy, especially if the marinade has a high acid content.
Can you marinade frozen chicken?
Yes, you can marinate frozen chicken. Go ahead and throw frozen boneless chicken breasts or thighs in a freezer bag with the marinade and stick the bag in the freezer until you're ready. Or, place the bag of chicken and marinade in the refrigerator for 24-48 hours, until thawed completely.
Can you use this marinade for other cuts of chicken?
Absolutely! All cuts of chicken can benefit from a dip in a marinade. So, these marinades work just as well for chicken thighs and bone-in chicken. Cooking time will vary from our recipes, however, since we direct you how to cook chicken breasts.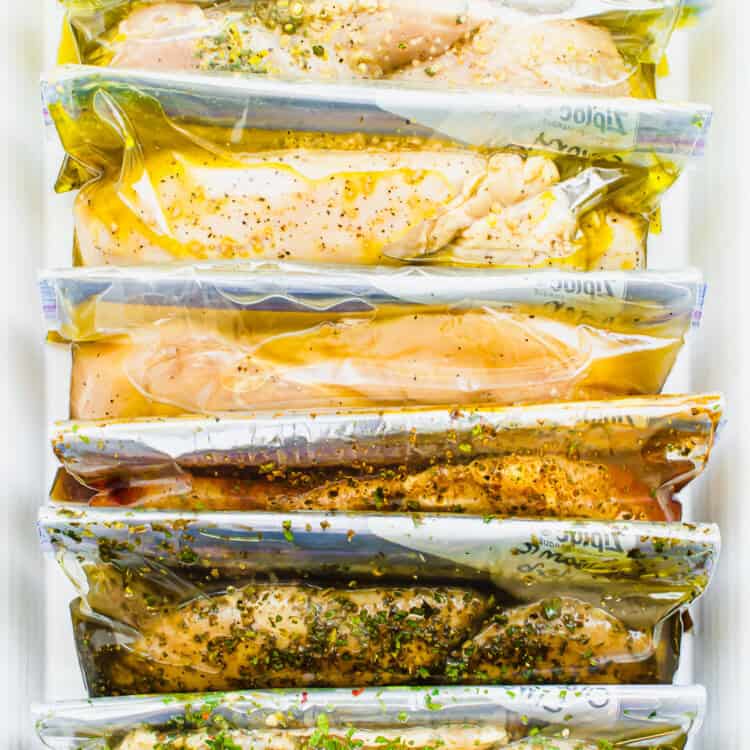 More Chicken Marinades
Try some of our other favorite healthy chicken marinades to mix things up:
Would you like all of these marinades recipes emailed to you? Sign up below…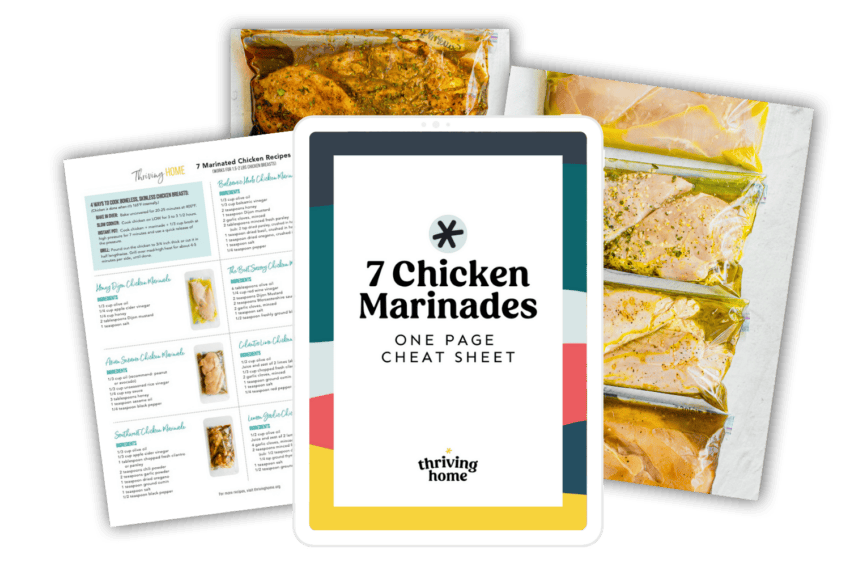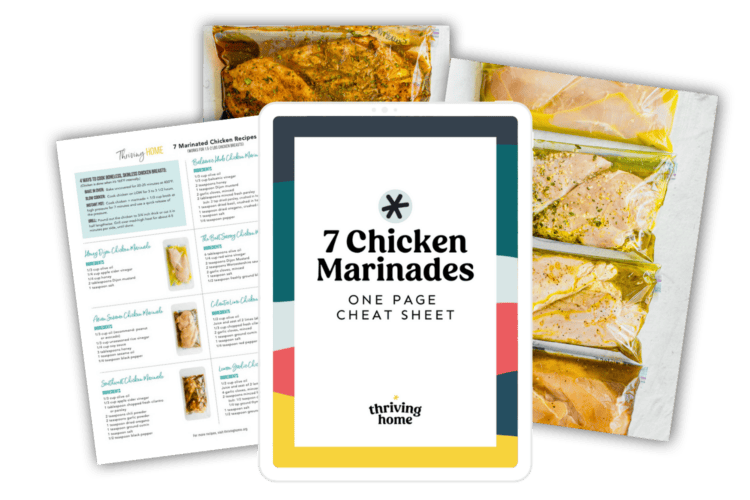 Get 7 of Our BEST Chicken Marinades Sent to Your Inbox!
Did you make this? Snap a photo and tag us on Instagram at @thrivinghome so we can see your creations and cheer you on!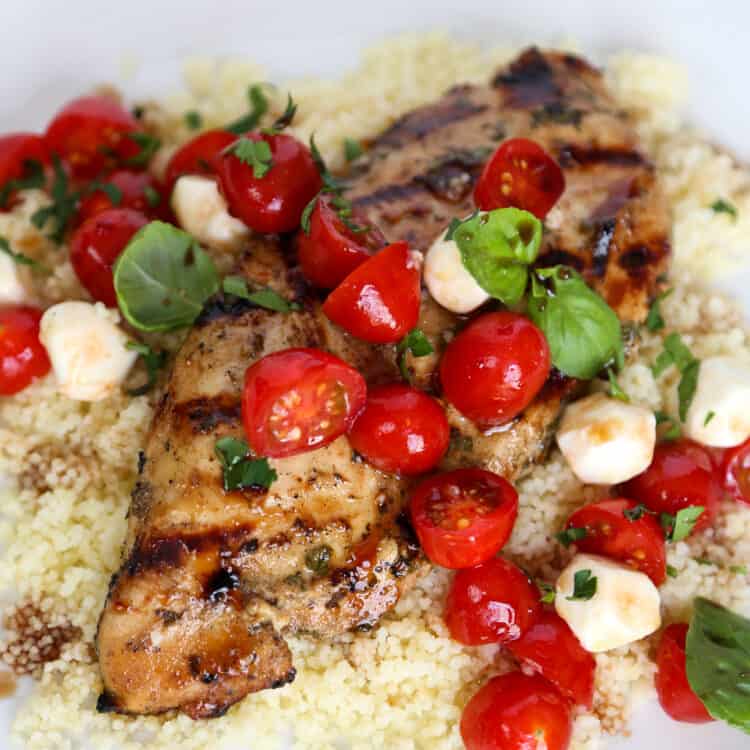 Balsamic Chicken Marinade
Fresh herbs and pantry staples combine to create this complex chicken marinade. Grill or bake the chicken, then enjoy on its own or atop a salad. Marinade works for 1 1/2 – 2 pounds of chicken breast, tenders, or thighs.
Prep:
5 minutes
Cook:
12 minutes
Total:
17 minutes (plus marinating time)