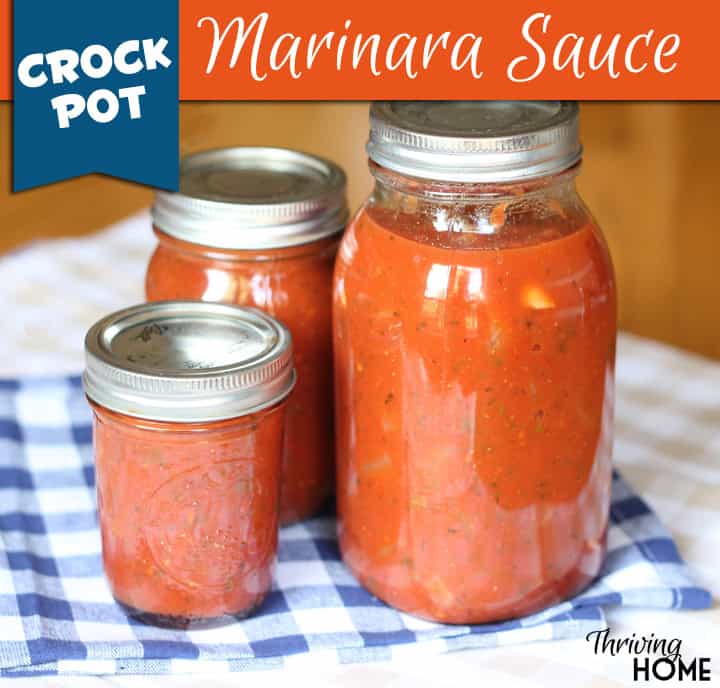 People.
If I would have known how easy and cheap it is to make your own marinara sauce in the crock pot, I would have started doing this years ago! Instead I've been spending money on expensive jars of Prego and other brands.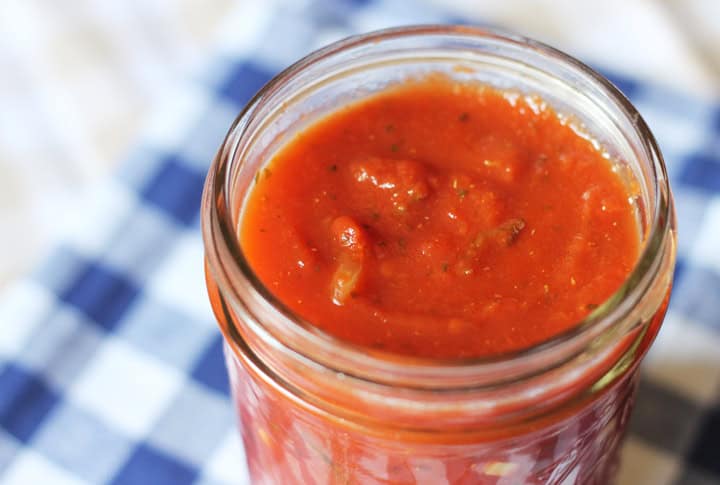 All I had to do was cook some onions and then dump all the ingredients into my slow cooker for a few hours. Not only did it make the house smell good but I ended up with 14 cups of red sauce that can be used for tons of recipes like our Baked Beef Ravioli, Meatball Subs, or Chicken Parmesan.
After letting the sauce cool and then chill in the fridge, I bagged up two cups per freezer bag and froze them for later use.
It was so easy!
Slow Cooker Marinara Sauce
Slow Cooker Marinara Sauce Recipe
Ingredients
¼ cup olive oil
2 large onions, diced
1 tbls chopped garlic
*4 28-ounce can crushed tomatoes
1 cup water
1 tbls salt
⅓ cup chopped fresh basil or 2 tbls dried basil
3 tbls chopped fresh parsley or 1 tbls dried parsley flakes
½ tsp red pepper flakes
Instructions
1) In large skillet, heat the olive oil over medium heat.
2) Add onions and garlic and cook until softened.
3) Add onions and the rest of the ingredients into slow cooker (no smaller than 5-quart) and cook on low for at least 4 hours. Adjust seasonings to taste.
I store mine in mason jars and freeze them. Just make sure to leave room at the top for the sauce to expand when freezing!
*Research is telling us more and more that we should avoid canned tomatoes. Choose tomatoes in glass bottles (which do not need resin linings), such as the brands Bionaturae and Coluccio. You can also get several types in Tetra Pak boxes, like Trader Joe's and Pomi.
Happy red sauce making!
Make sure to pin this to your recipe boards!
You might also like...