This post may contain affiliate or sponsored links. Please read our disclosure policy.
Pesto Burgers are the bomb. They are an incredibly easy grilling recipe, a great recipe for a crowd, AND a fabulous freezer meal.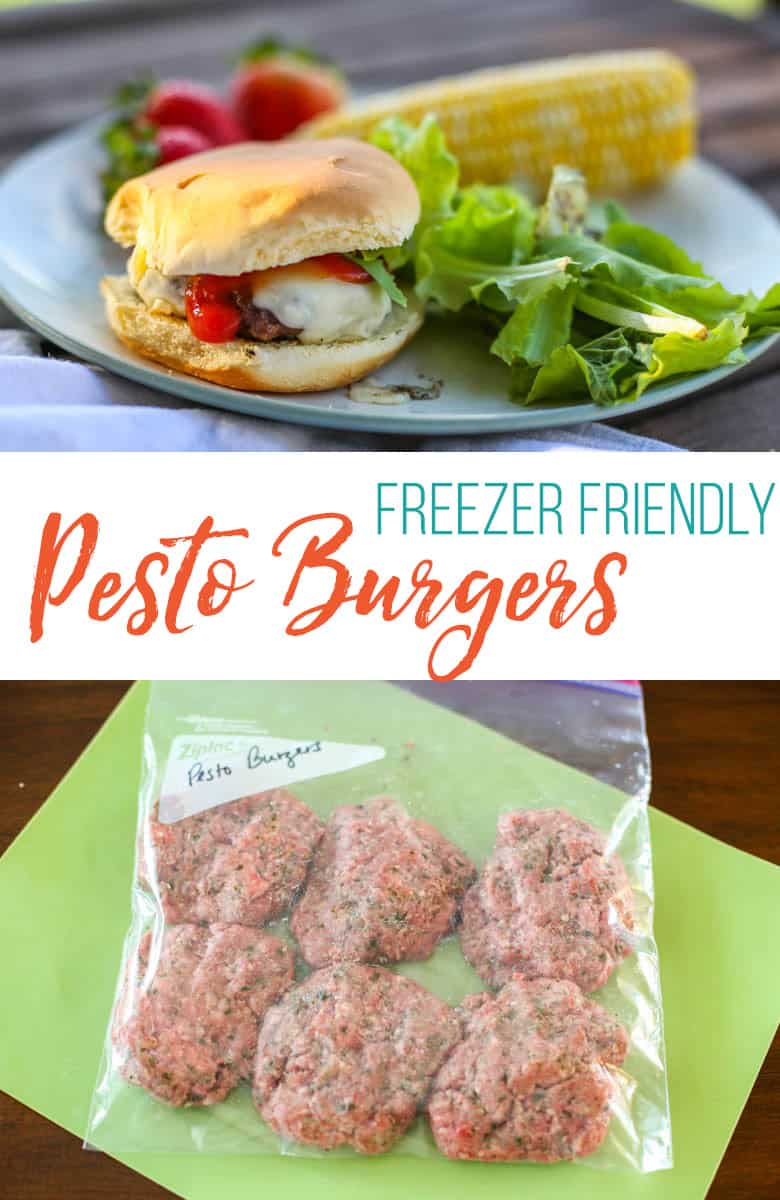 As we were developing a Pesto Meatball Sub recipe for our cookbook, the idea of creating a Pesto Burger was born. I don't know why I hadn't thought of it before.
The big flavors in pesto: basil, garlic, and parmesan cheese all taste awesome with ground beef. We highly recommend you make your own pesto. (Even better, make homemade pesto and freeze it!) If you must use store-bought pesto, we recommend using refrigerated pesto.
Also, it's SO easy.
Just dump the pesto in and mix it up. Despite what the picture below communicates, I recommend using your hands for this job. They are your best kitchen tool. 🙂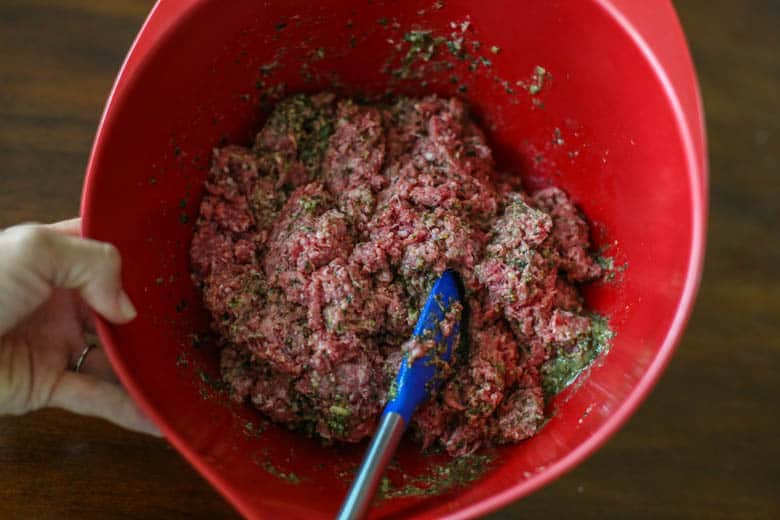 Another recommendation we have for these is using high-quality ground beef.
Where to Get Ground Beef You Can Trust
A recipe is only as good as the ingredients in it. This is why we continually nudge people to use high-quality, organic produce and meat if possible.
One EASY way to have humanely raised 100% grass-fed beef delivered to your door is through ButcherBox.
What is ButcherBox?
ButcherBox has high-quality meat delivered to your door… easy and convenient. They carry humanely raised 100% grass-fed beef, free-range organic chicken, heritage breed pork, and wild-caught Alaskan sockeye salmon all free of antibiotics and added hormones.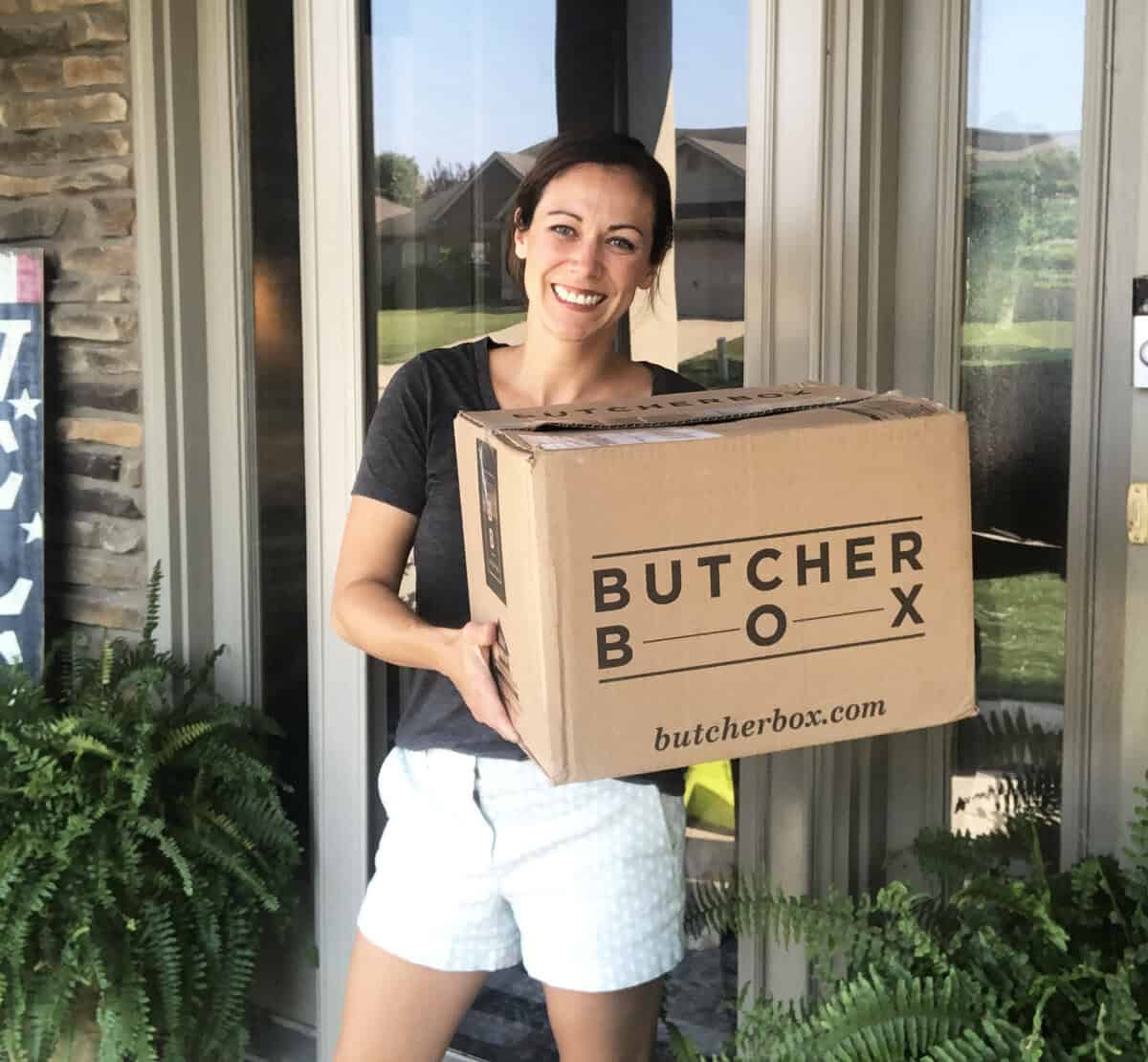 How to Make Pesto Burgers a Freezer Meal
Another great thing about this recipe is that it freezes beautifully.
Simply double or triple the batch and freeze the burger patties before cooking. Put them in an airtight container of some sort and freeze! When you want to eat them, thaw them out in safe way and you will never know they weren't prepped fresh!
You'll be so glad to have this freezer meal later down the road.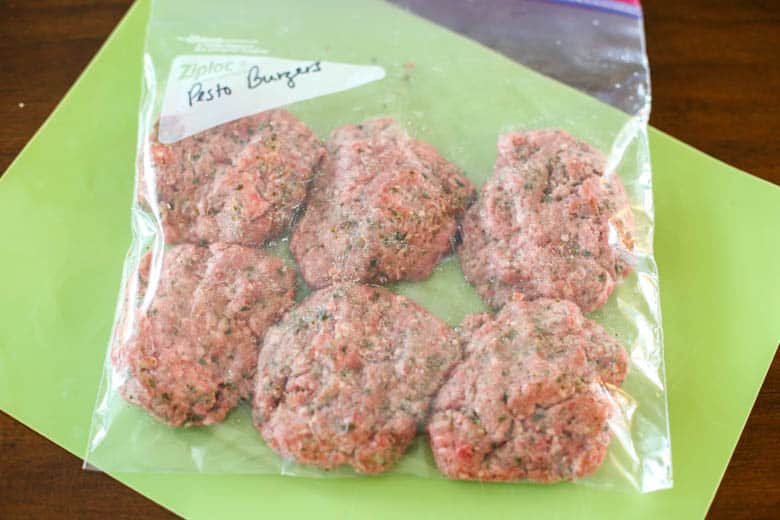 Let's talk grilling for a moment, shall we?
Here are some burger grilling tips:
Form the patties so that they are larger in circumference than the bun you plan to use. They will shrink as they cook.
Make sure patties are as thick or thicker on the outer edges, else they will shrink and squeeze the meat toward the center of the patty, otherwise known as the "baseball" effect.
Don't overwork the meat. This results in tough burgers.
Let the meat sit at room temperature for a bit (like 20-30 min) before you grill.
Cook over a clean grill that is at medium heat. High heat will burn the burgers.
The oil might cause some flair ups so if you can, place them over indirect heat.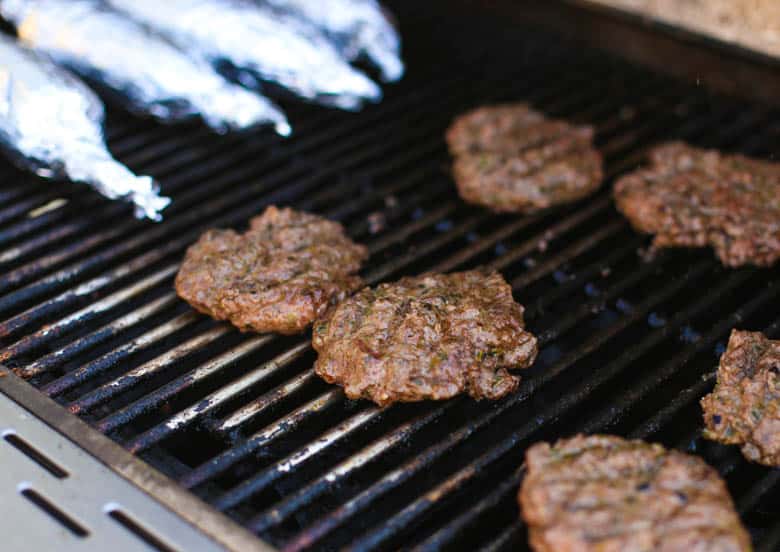 I'm sure you know this but burgers make a great meal idea for groups of people.
You can make them in advance and simply throw them on the grill when your people are ready. Set up a "burger bar" for our group and you'll have a crowd-pleasing meal in minutes.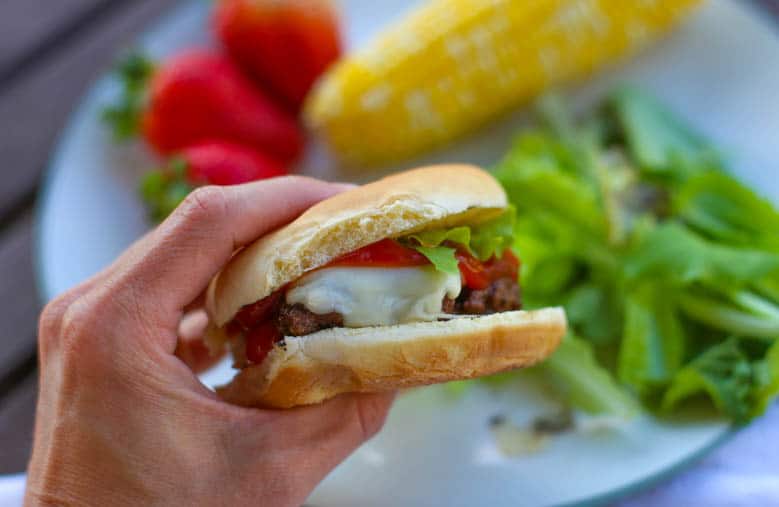 Because the pesto has some olive oil and other veggies, it brings some extra moisture and tenderness to the burger. I really loved the consistency and flavor.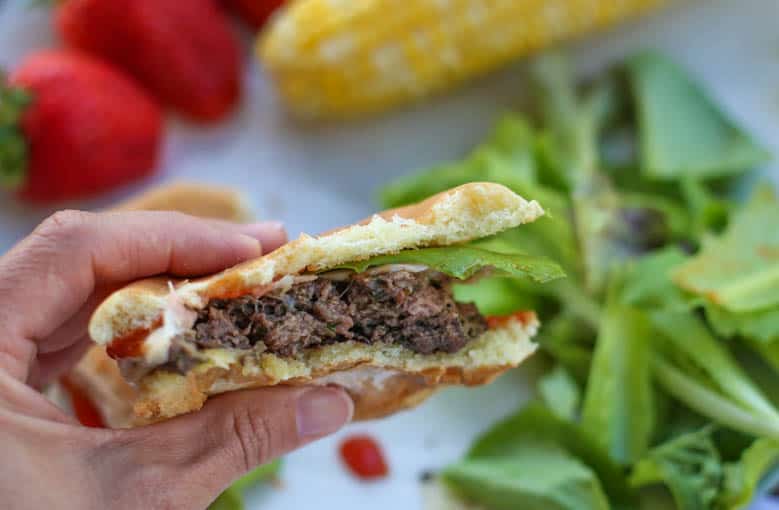 What to Serve with Pesto Burgers
Here are great ideas of recipes that would go great with Pesto Burgers:
Did you make this? Snap a photo and tag us on Instagram at @thrivinghome so we can see your creations and cheer you on!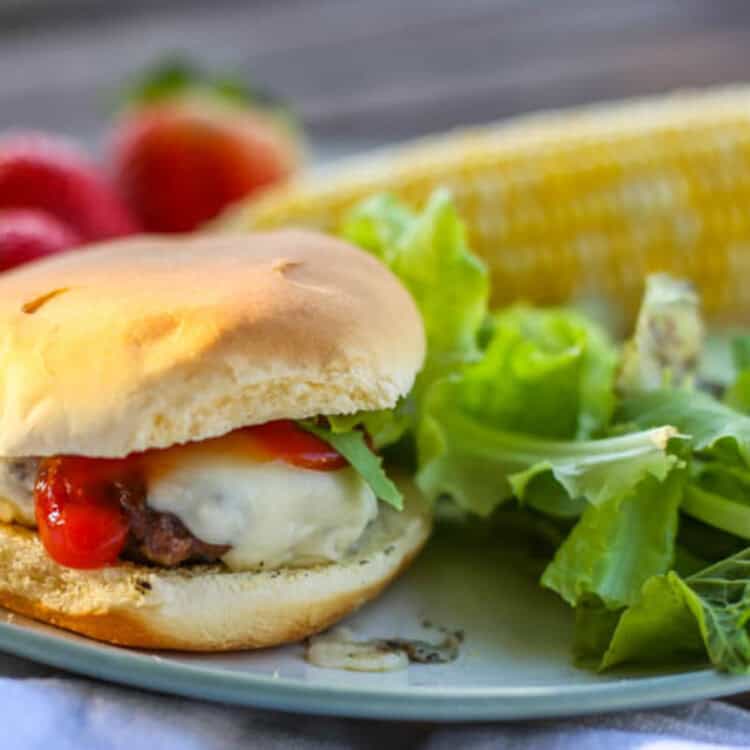 Pesto Burgers: A Great Freezer Meal
These Pesto Burgers will be a family favorite for sure! Lean, flavorful and savory for the win.
Before You Begin! If you make this, please leave a review and rating letting us know how you liked this recipe! This helps our business thrive & continue providing free recipes.
Instructions
In a large mixing bowl, stir together ground beef and pesto.
Form the meat into large patties, about 1 inch thick.
Over medium heat, grill the burgers about 4 minutes on each side. Add or subtract time depending on how well done you prefer your meat.
Add a slice of cheese and grill one more minute to get it nice and melty. Don't forget to toast those buns too!
---
Notes/Tips
Freezer Meal Instructions:
To Freeze: Patty the burgers up and place them in an airtight freezer bag. Freeze.
To Prepare: Let burgers thaw in the refrigerator for 12-24 hours. Follow cooking instructions above starting at step 3.
It's also worth mentioning that they were a hit with my crew. Proof: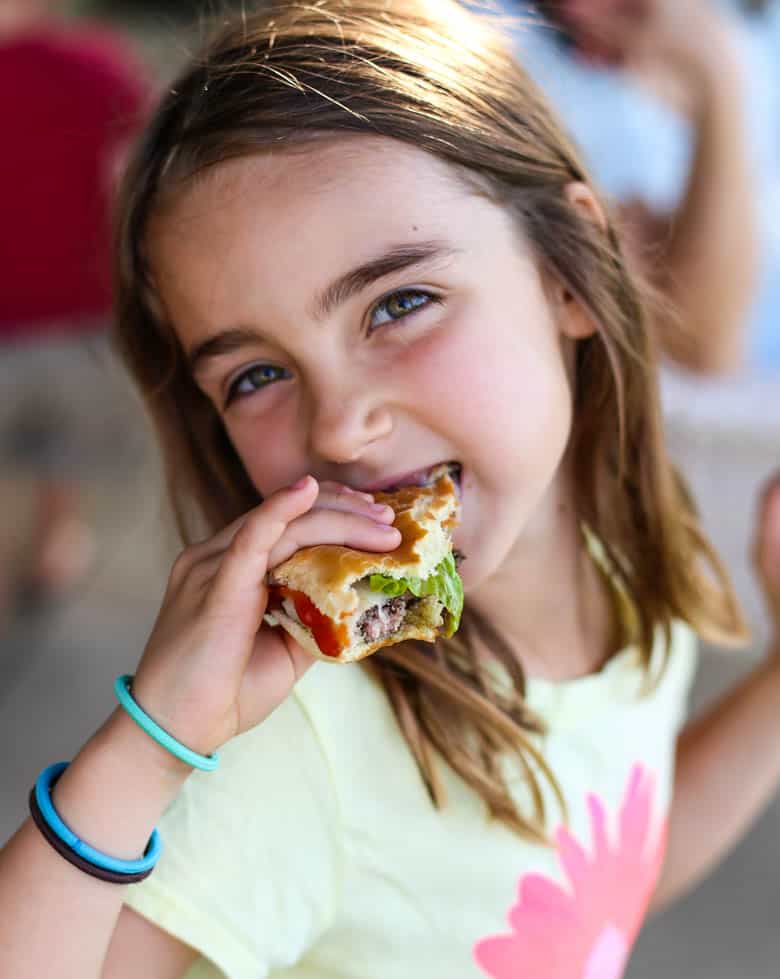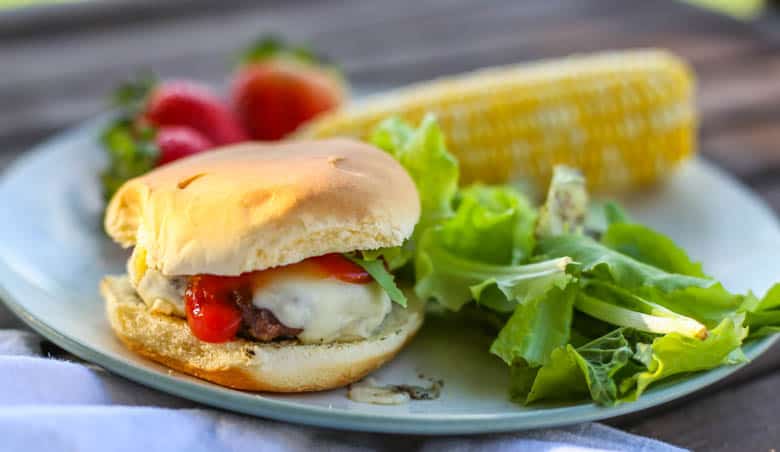 Looking for more ground beef recipes?
Check out our Top 10 Ground Beef Freezer Meals!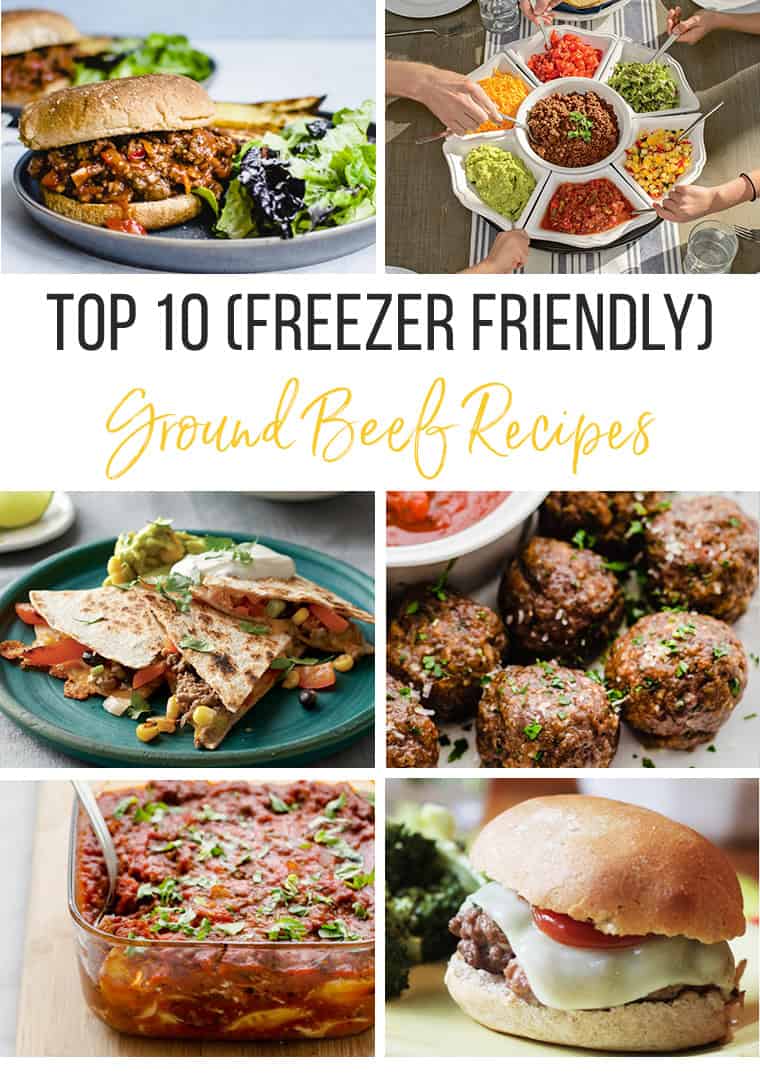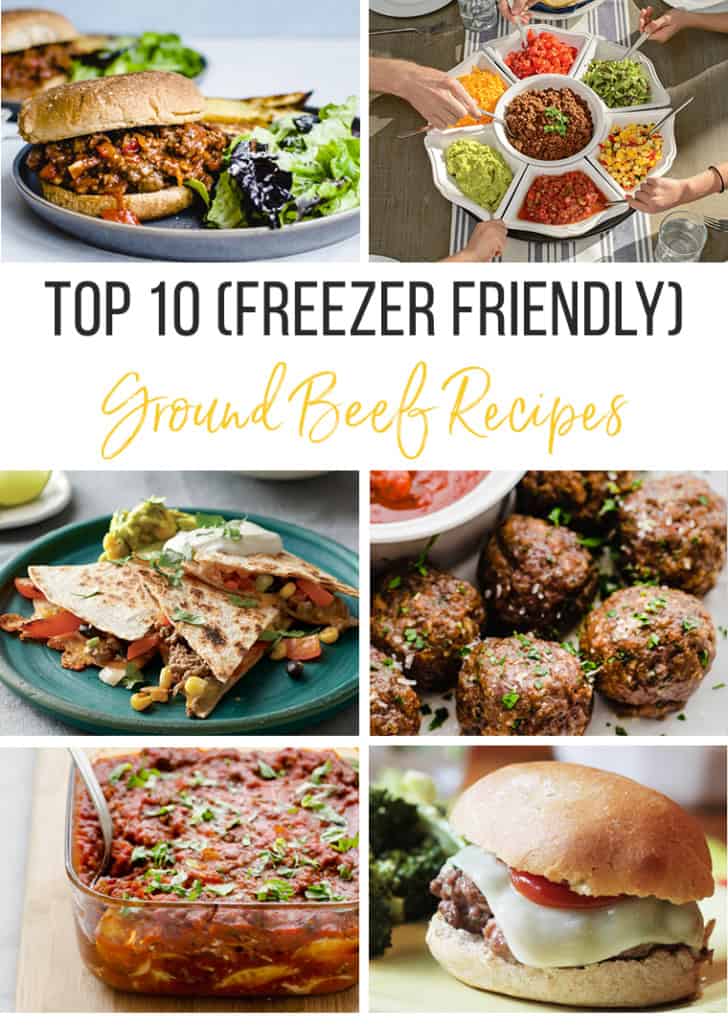 Looking for More Grilling Recipes?
Check out our 30+ Real Food Grilling Ideas.