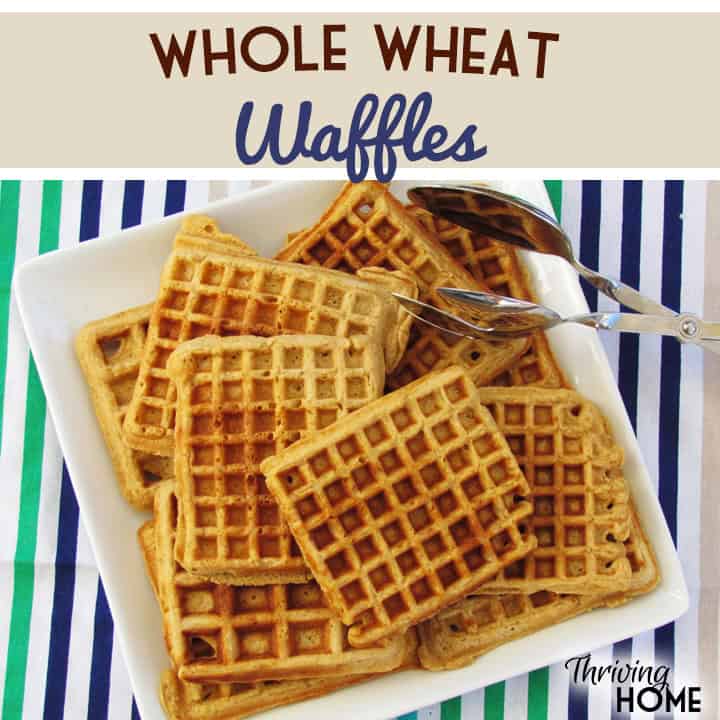 If you follow our blog at all, you know our families love them some breakfast. We've got so many pancakes, waffles, French Toast, egg, and oatmeal recipes on our Breakfast Recipe Index page. So why another waffle recipe when we have Double Chocolate Zucchini Waffles or Pumpkin Protein Waffles right at our fingertips?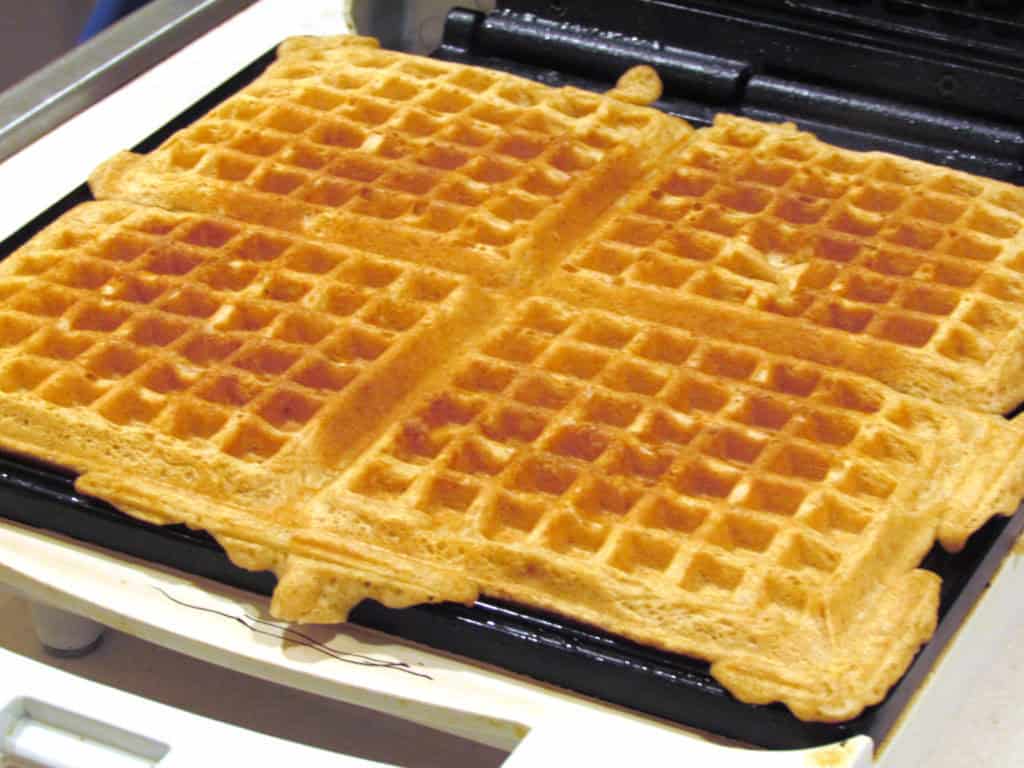 As you know, I often like to sneak some sort of veggie or fruit into many of our baked goods. But one particular morning, I was looking for just a plain ole waffle recipe that still packed a whole grain punch–the homemade, healthier version of Eggo waffles, you know? This one (inspired by King Arthur Flour's original one) did the job.
If your family turns to store-bought frozen waffles for busy mornings, try making a big batch of these instead. Simply freeze them in a freezer bag once they've cooled. Toast them in the mornings and I think you'll win your family over to this real food version.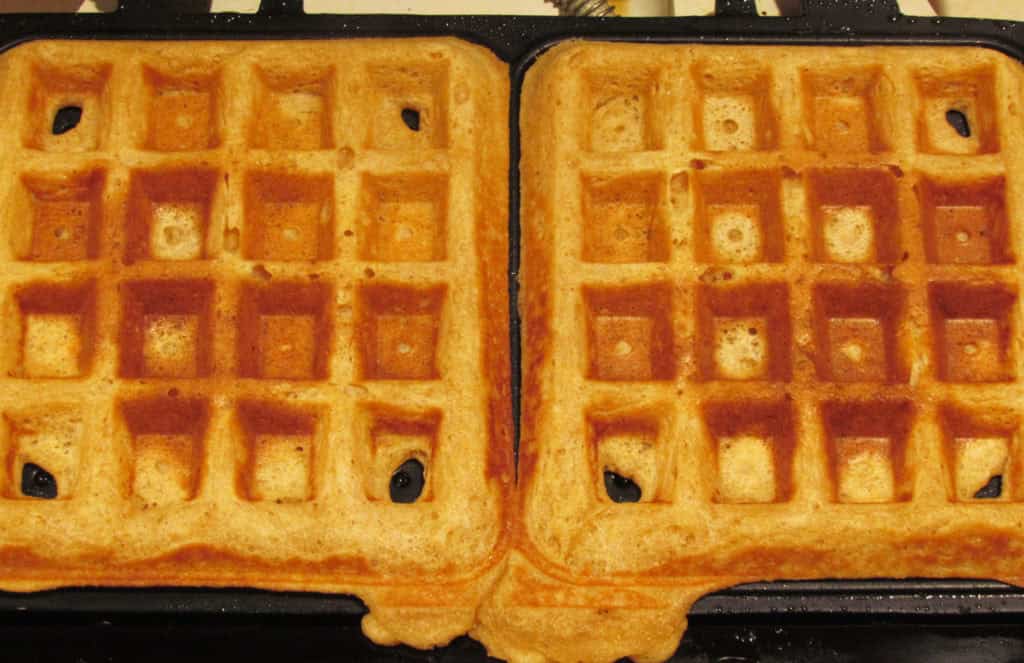 I recommend topping your waffles with real butter (from grass-fed cows preferably) and real Grade B maple syrup (the healthier of the two maple syrups). A little goes a long way when you use the real stuff.

Whole Wheat Waffles
Serves:
12-15 square waffles (as pictured)
Ingredients
1½ cups white whole wheat flour
2 teaspoons baking powder
½ teaspoon salt
2 tablespoons sugar
1 large egg
1½ cups lukewarm milk
⅓ cup melted butter or coconut oil
Instructions
Preheat waffle iron while you make the waffle batter.
Whisk together the flour, baking powder, salt, and sugar.
In a separate bowl, whisk together the egg, milk, and butter or oil.
Mix together the wet and dry ingredients, stirring just until combined. The batter will be a little bit lumpy. Don't over mix.
Cook the waffles as directed in the instructions that came with your waffle iron.
Notes
Freezer Meal Instructions:

To Freeze:
Cook and cool completely. Store in single layers divided by parchment paper in a freezer bag or container.

To Prepare:
Place frozen waffles in the toaster for one cycle. Then, microwave in 10-15 second increments until warmed through.
You might also like...