10+ Easy Weeknight Crockpot Meals
This post may contain affiliate or sponsored links. Please read our disclosure policy.
If you're looking for easy weeknight Crockpot meals, you've come to the right place. We have the Internet's best collection of easy Crockpot recipes that are simple, delicious, freezer-friendly, and family-friendly.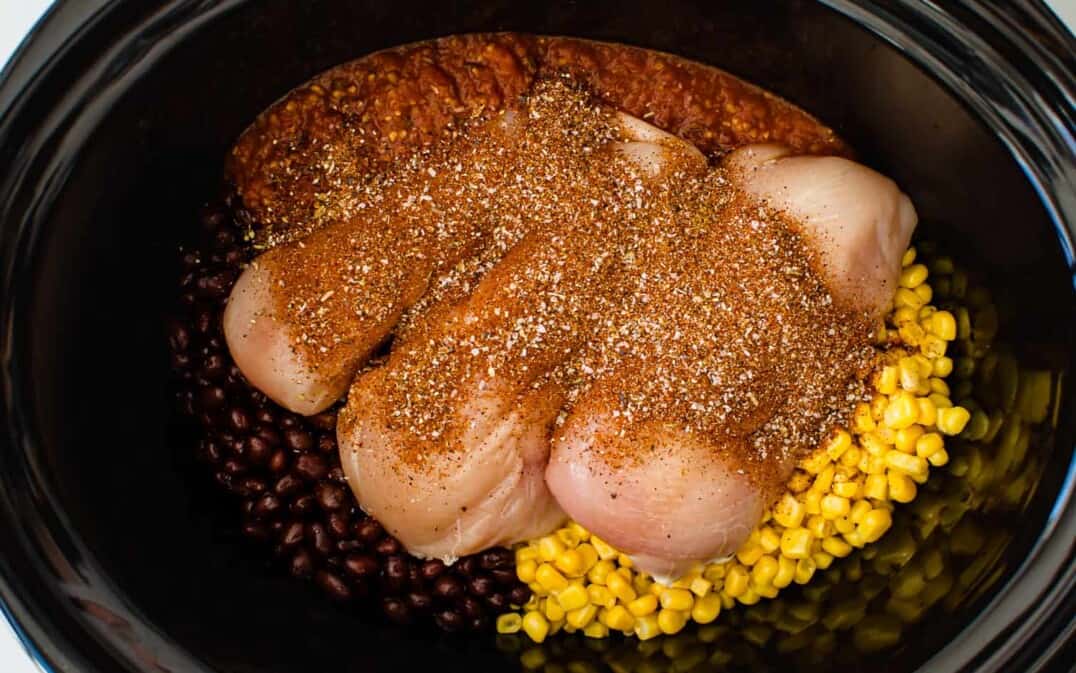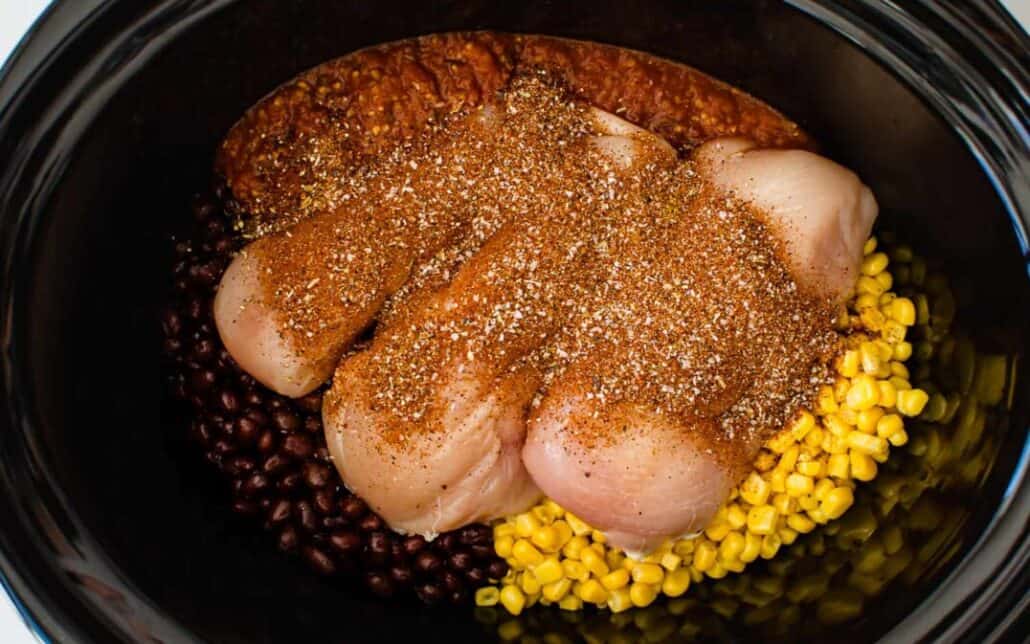 About our Crockpot Recipes
Our Slow Cooker Recipes are Delicious
We aren't here to waste anyone's time. If a recipe isn't great, it simply doesn't make the cut to be in our recipe index. Like you, if we're going to spend time cooking, we want some yummy food on the table! So deliciousness was our first and most important goal.
Most can be Made in the Instant Pot too!
Most of our Crock Pot Recipes have instructions for the Instant Pot. We worked hard to perfect the cooking times for each of these cookers to ensure you aren't overcooking (or undercooking) your food.
Our Recipes are Freezer Friendly
Every recipe can be made fresh or prepped as a freezer meal. That means it must freeze, thaw, and prepare successfully, with no major textural or taste changes along the way.
Made with Mostly Whole Foods
What makes our recipes stand out from most Crock Pot recipes is that they are primarily made with whole-food ingredients. Each one reflects our commitment to the "whole-foods philosophy," where cooking at home, carefully selecting all-natural ingredients and eating a variety of vegetables and fruits, whole grains, healthy fats, and local or organic meats are the foundations of a healthy diet.
We know you have a packed schedule. As much as you may love cooking (or not), your time is precious. So we've intentionally created recipes that are simple enough for anyone to make. We tried to find the shortest path to the best result in every single one.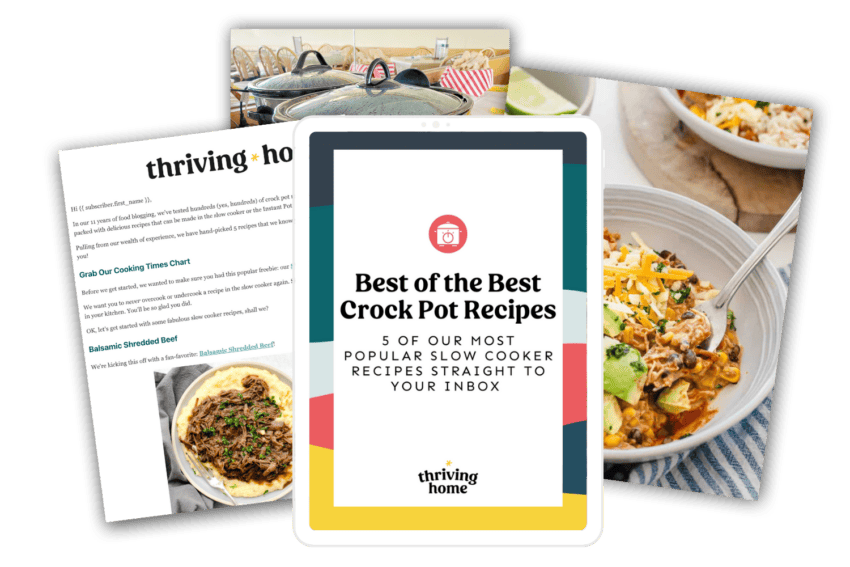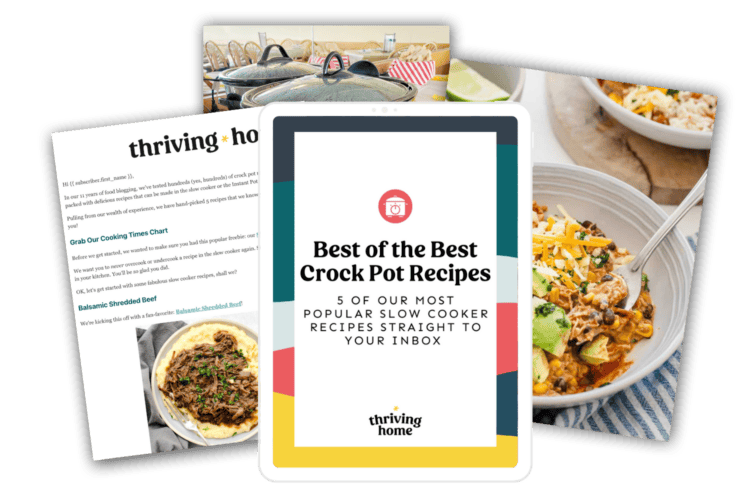 Want the best of the best sent to your inbox?
Top 5 Slow Cooker Recipes
Sign up and get 5 days of our most popular slow cooker recipes sent straight to your inbox.
10+ Easy Weeknight Crockpot Meals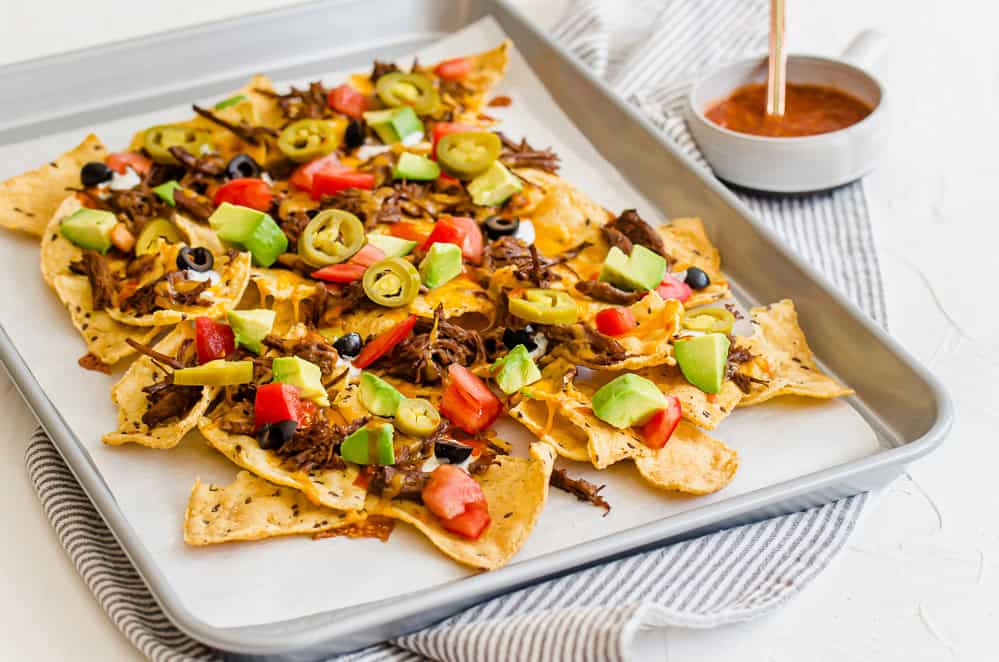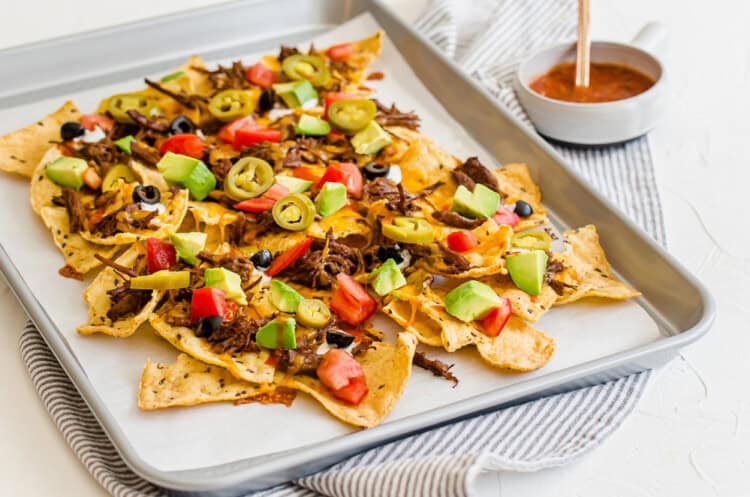 Shredded Beef Nachos
With just a few simple ingredients, you can make a batch of flavorful shredded beef in the crockpot or Instant Pot ahead of time. Then, use it on these amazing Shredded Beef Nachos whenever you want.
See the Recipe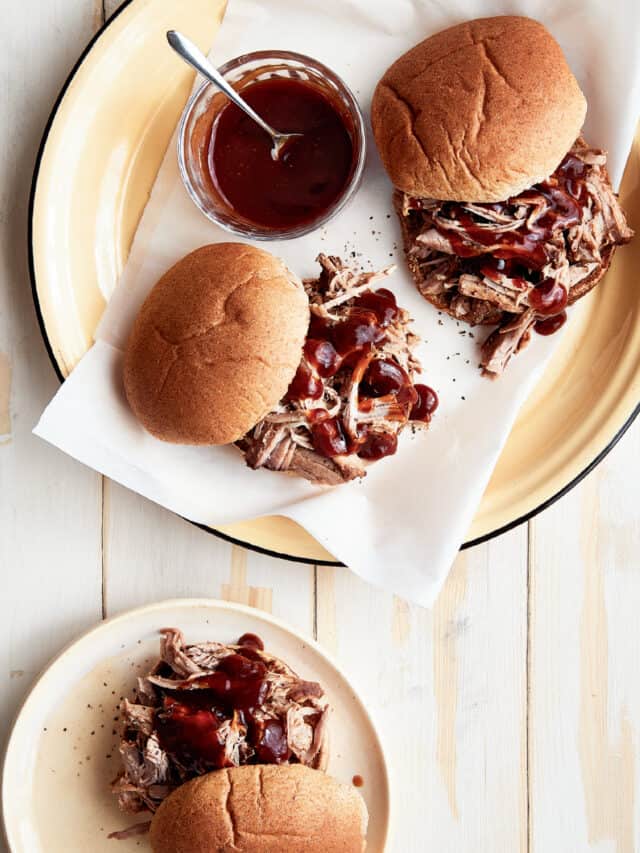 Pulled Pork
With only 5 ingredients, this Crock Pot Pulled Pork recipe will become a regular weeknight meal in your home. Not only does the Crock Pot cook it to perfection but it can be prepped in minutes. Slow Cooker Pulled Pork makes a great freezer meal and feeds a large number of people.
See the Recipe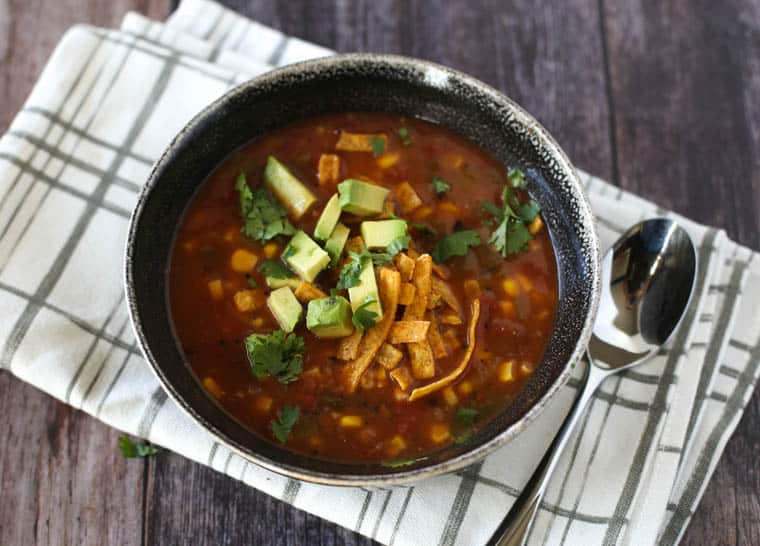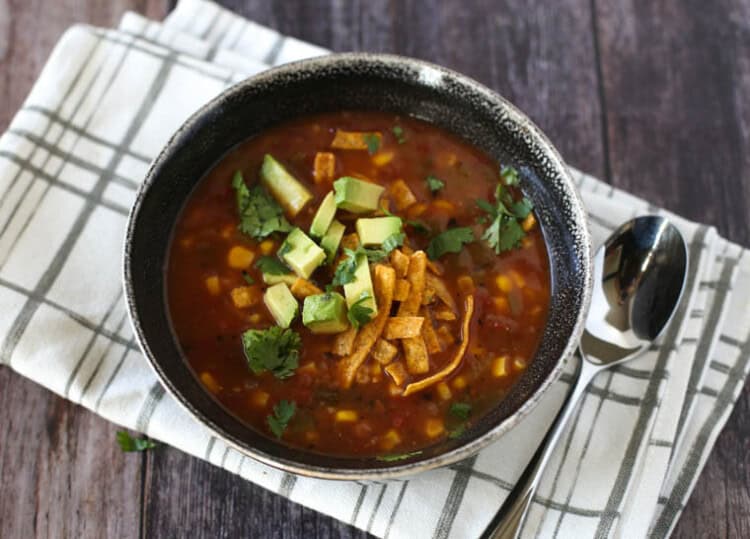 Vegetarian Tortilla Soup
This pantry staple Vegetarian Tortilla Soup recipe is a meatless "one-pot wonder" that I've been making and freezing for years for my family. Filled with beans, tomatoes, chiles, corn, and more, it only gets better the longer it sits in the fridge.
See the Recipe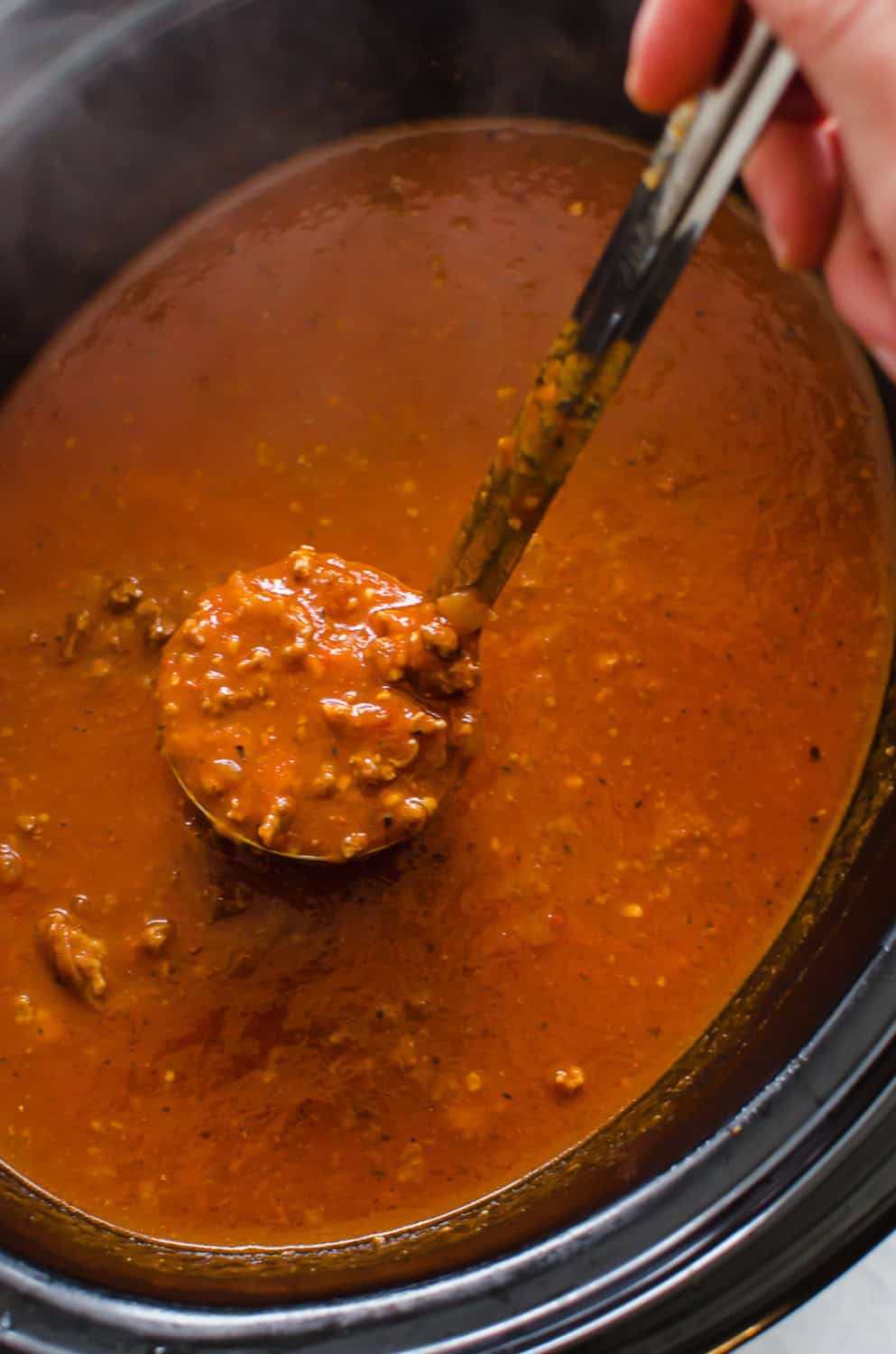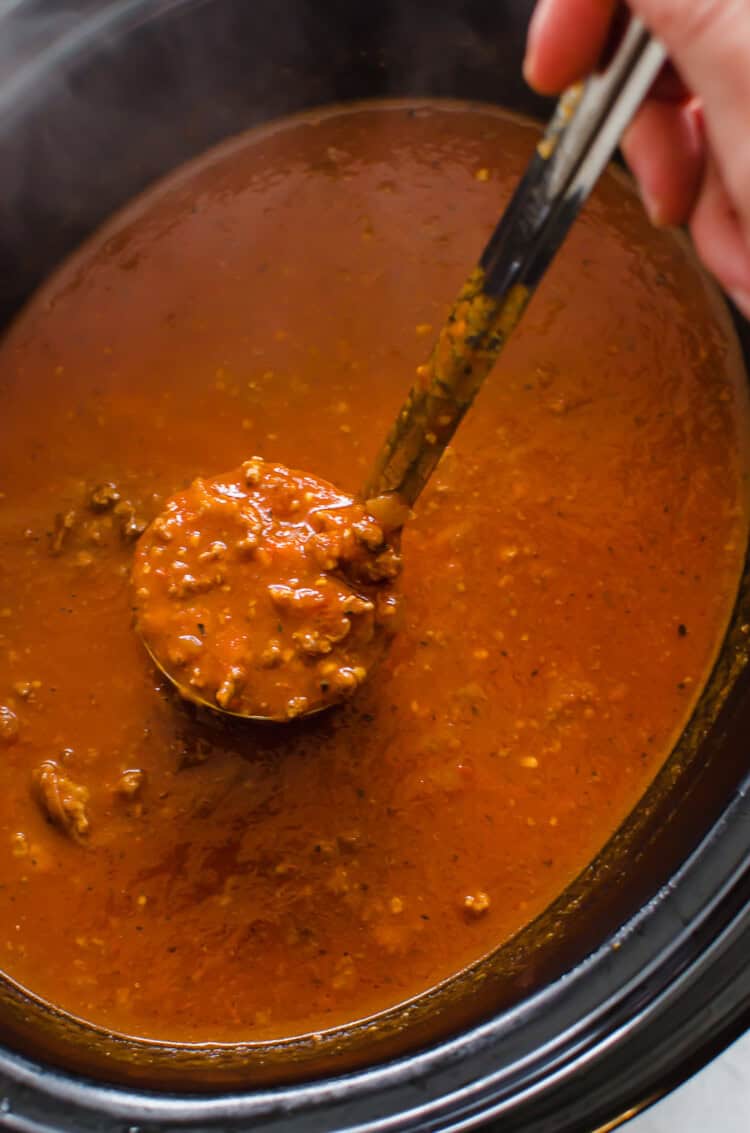 Spaghetti Sauce
With a few simple ingredients, this hearty Crockpot Spaghetti Sauce couldn't be easier or tastier! Serve over pasta, zoodles, or spaghetti squash for a delicious and healthy dinner. It's dairy-free, gluten-free, and freezer-friendly.
See the Recipe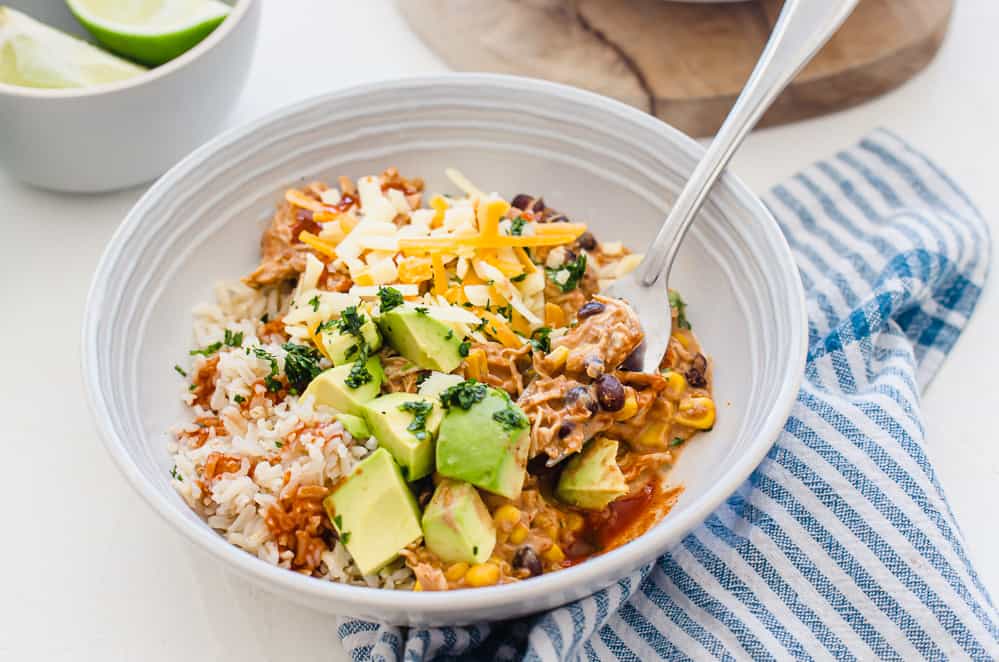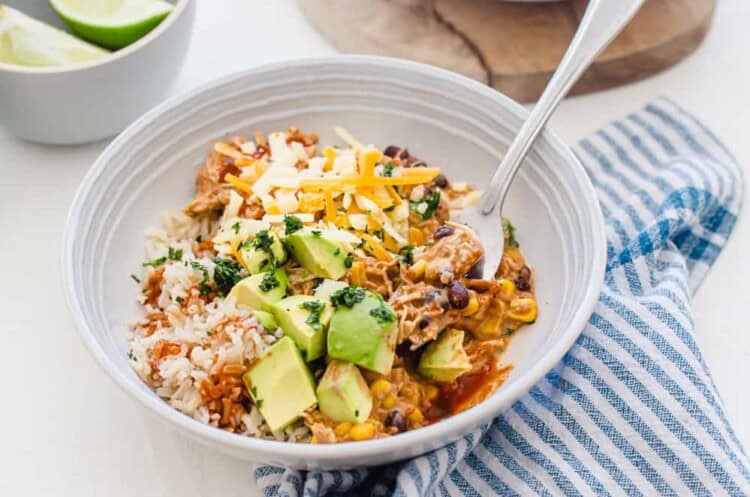 Mexican Chicken
This creamy, comforting Crockpot Mexican Chicken makes for a delicious, healthy, and EASY meal. Serve over brown rice with your favorite Mexican toppings. Freezer meal instructions included, so you can double the batch and have another later.
See the Recipe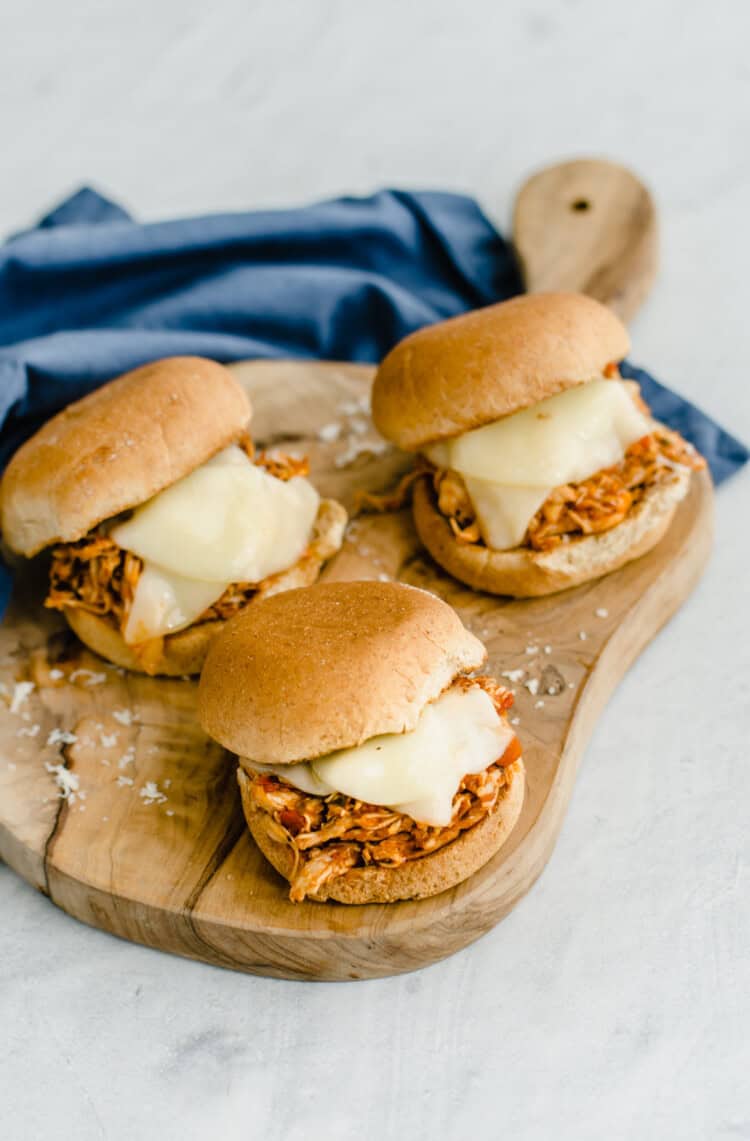 Chicken Parmesan Sliders
Say hello to one of our easiest recipes: Chicken Parmesan Sliders. Throw a few ingredients into the crockpot (or Instant Pot), and you'll have a family-favorite dinner for a busy night. Bonus: Freezing instructions included!
See the Recipe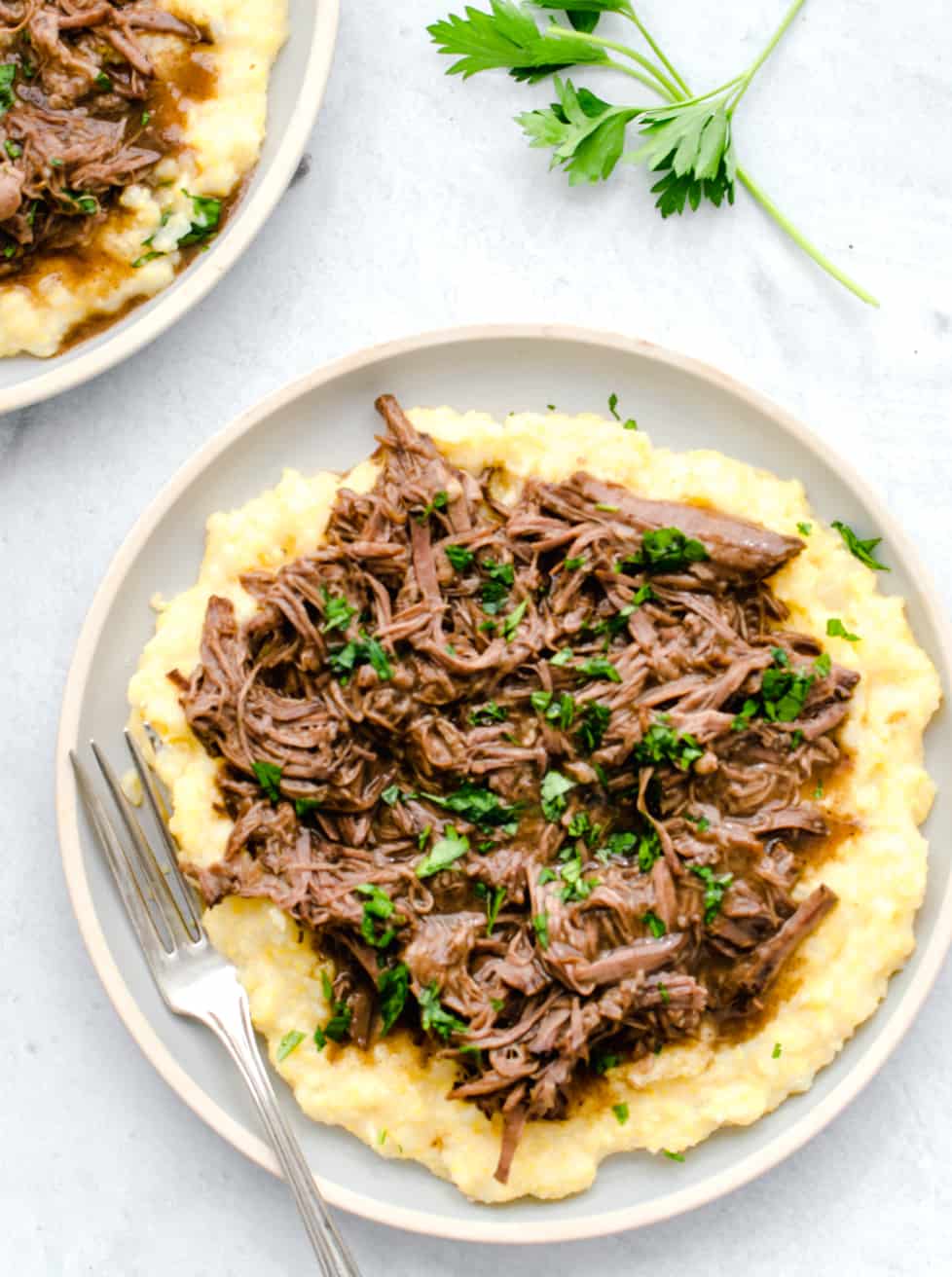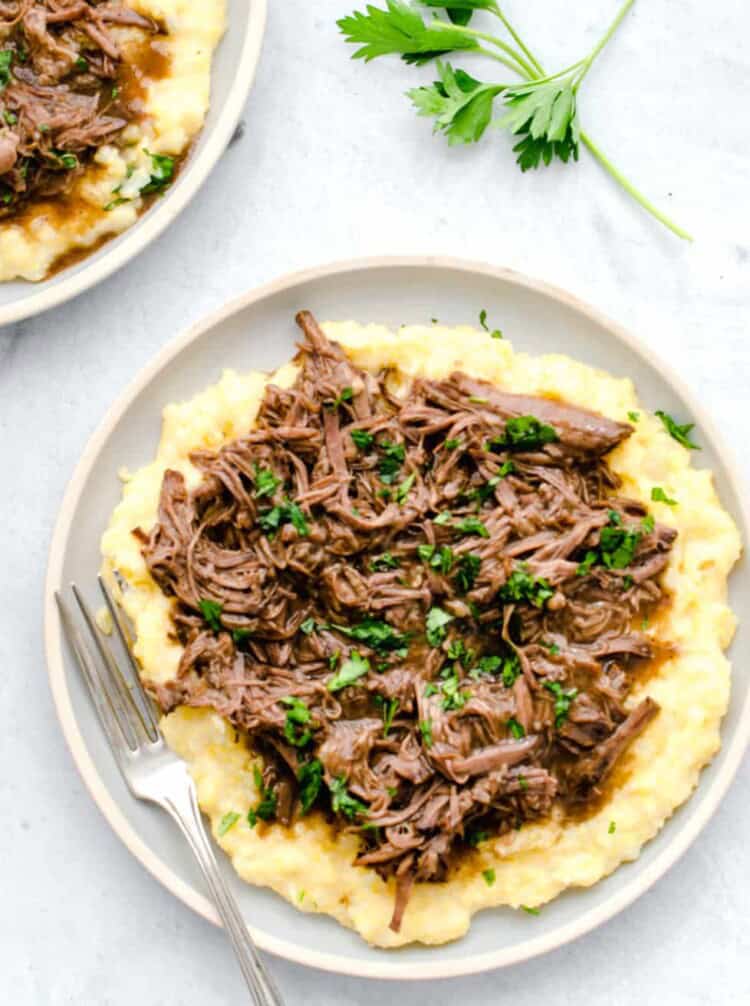 Balsamic Shredded Beef
Slow Cooker Balsamic Shredded Beef is an easy, healthy, dump-and-go, delicious dinner. This freezer-friendly recipe is a win for my family and is a great recipe for large groups. So simple!
See the Recipe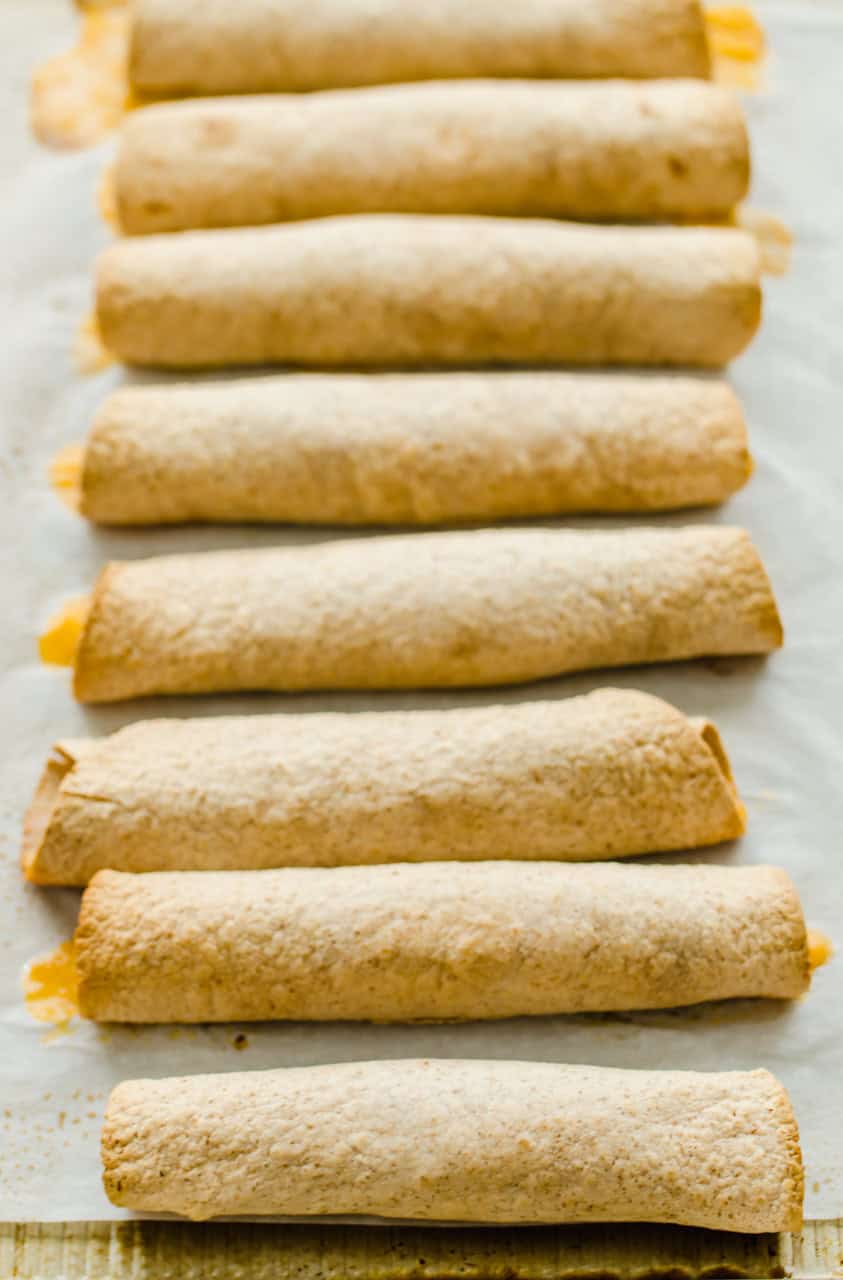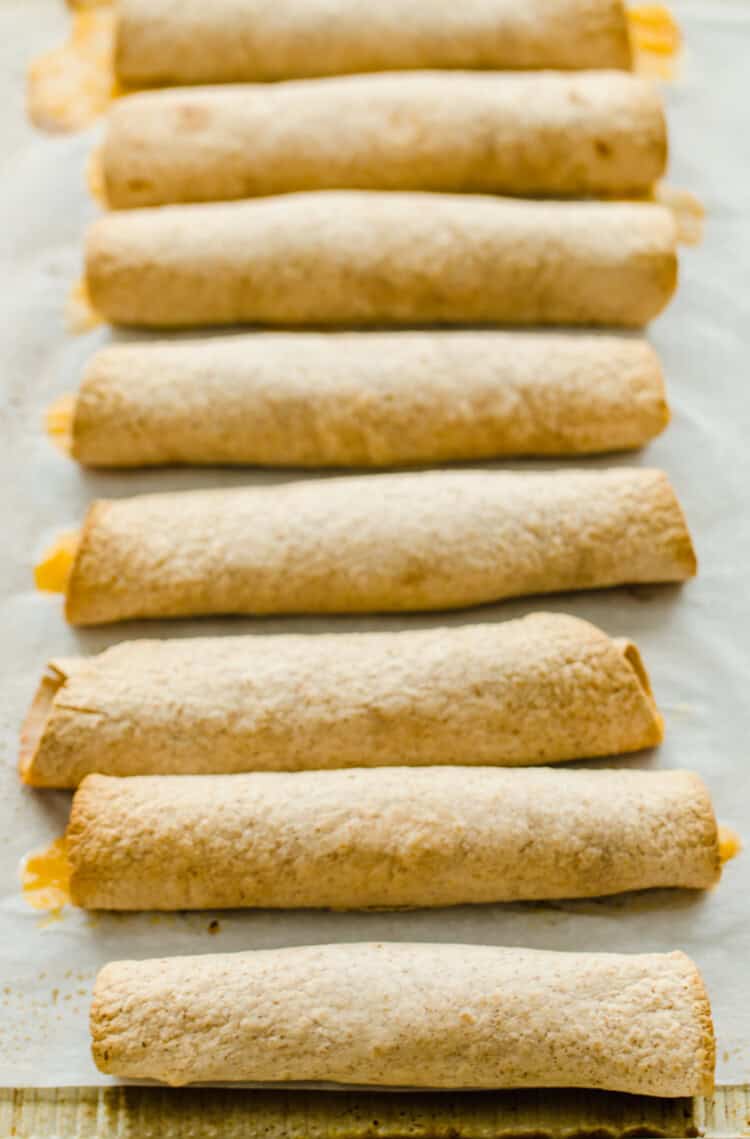 Chicken and Cheese Taquitos
Slow cooker chicken and cheese taquitos is a delicious meal that the whole family will love! Be sure to make a double batch for the freezer. Then, you can pull out however many you want and throw them directly in the oven for a quick weeknight dinner.
See the Recipe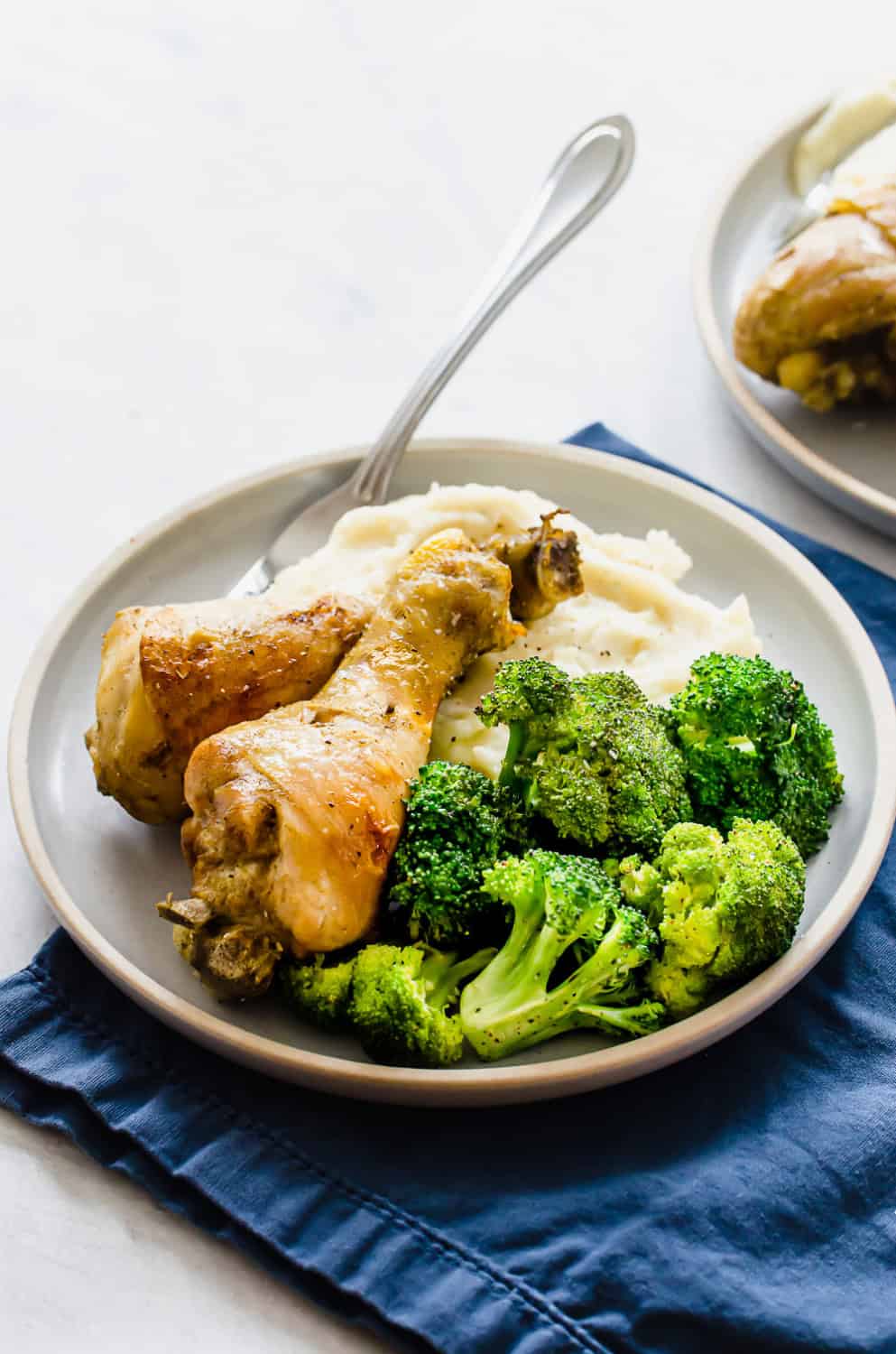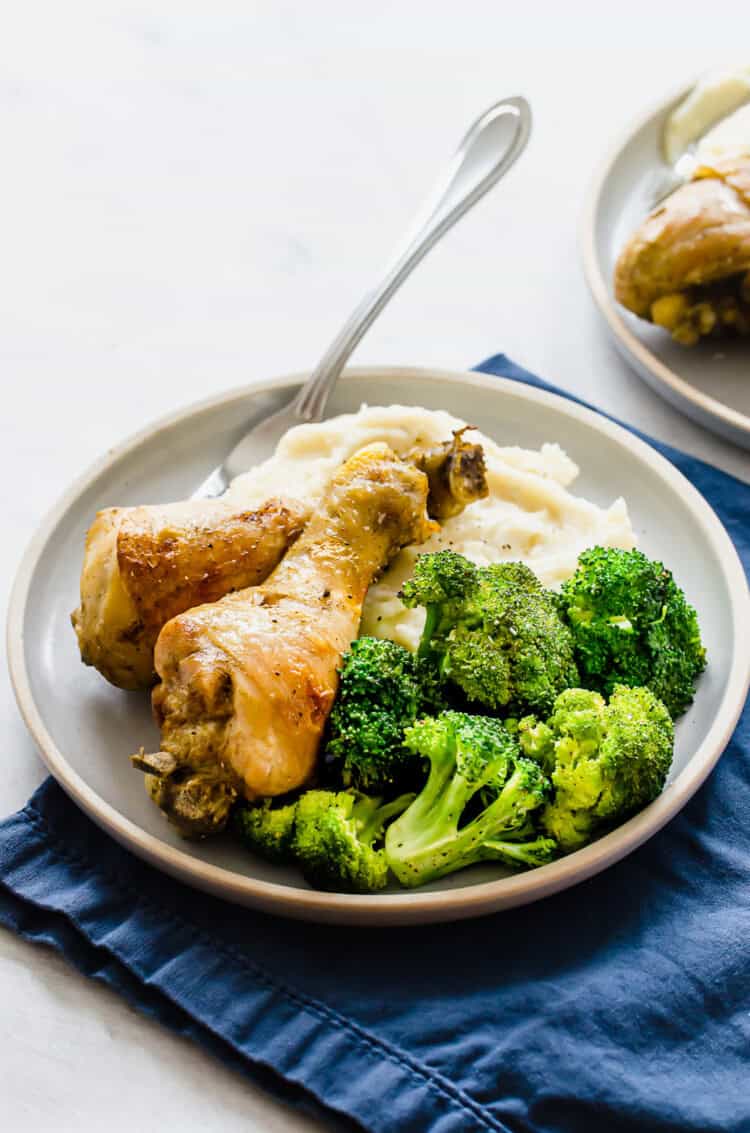 Drumsticks
Our Crockpot Chicken Drumsticks require only 4 pantry ingredients and come out moist and delicious every time. Not only are they gluten-free and dairy-free but they work great as a make-ahead freezer meal too. All ages love these.
See the Recipe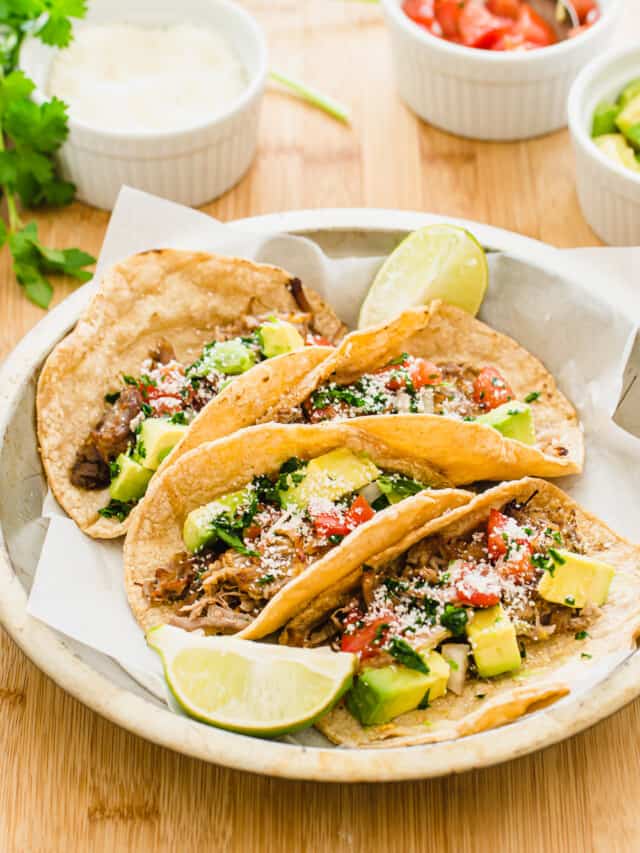 Carnitas
This is the type of recipe our readers go ga-ga over. Slow Cooker Carnitas are a dump-and-go crock pot meal that's easy to make, freezes well before or after cooking, and everyone loves them!
See the Recipe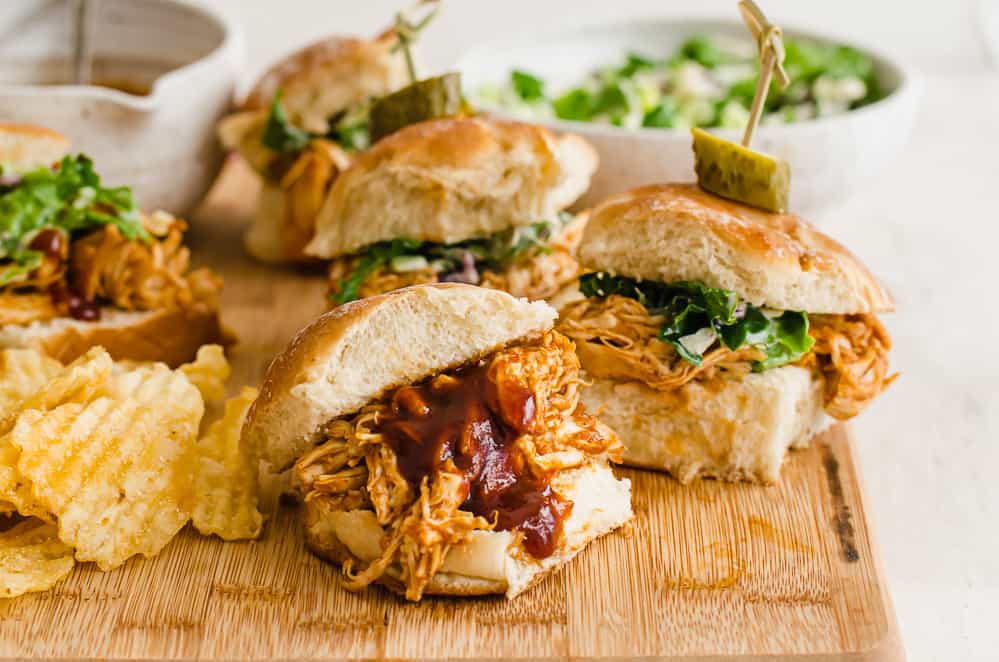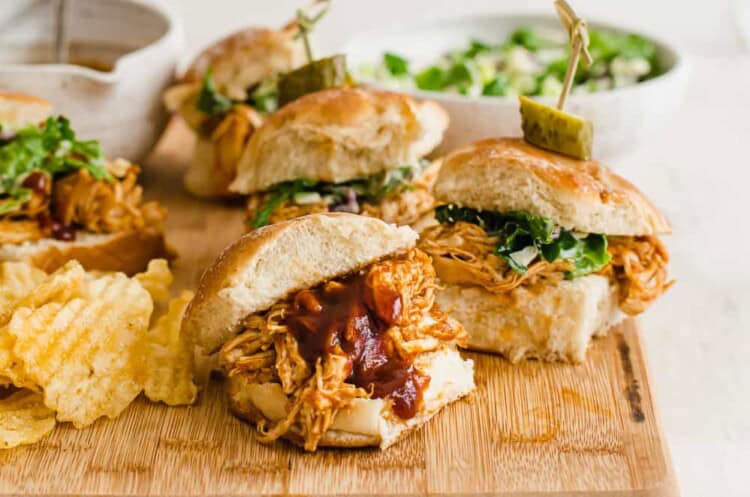 BBQ Chicken Sliders
With 3 simple steps, you'll have finger-licking good BBQ Chicken Sliders. The perfectly seasoned, shredded chicken breasts are served on mini buns and topped with BBQ Sauce to make an easy weeknight meal or a scrumptious meal for groups of people. Be sure to double and freeze the recipe to save your future self time!
See the Recipe
More Posts You Might Like