Instant Pot Sloppy Joes
Updated: 8/16/22
This post may contain affiliate or sponsored links. Please read our disclosure policy.
While the recipe for these Instant Pot Sloppy Joes may look familiar to our Super Sloppy Joes recipe, we've reworked the cooking method to make it conveniently work in the Instant Pot! With just minutes of high pressure cooking, this vegetable-infused, tangy-sweet meat mixture comes together into something the whole family will enjoy.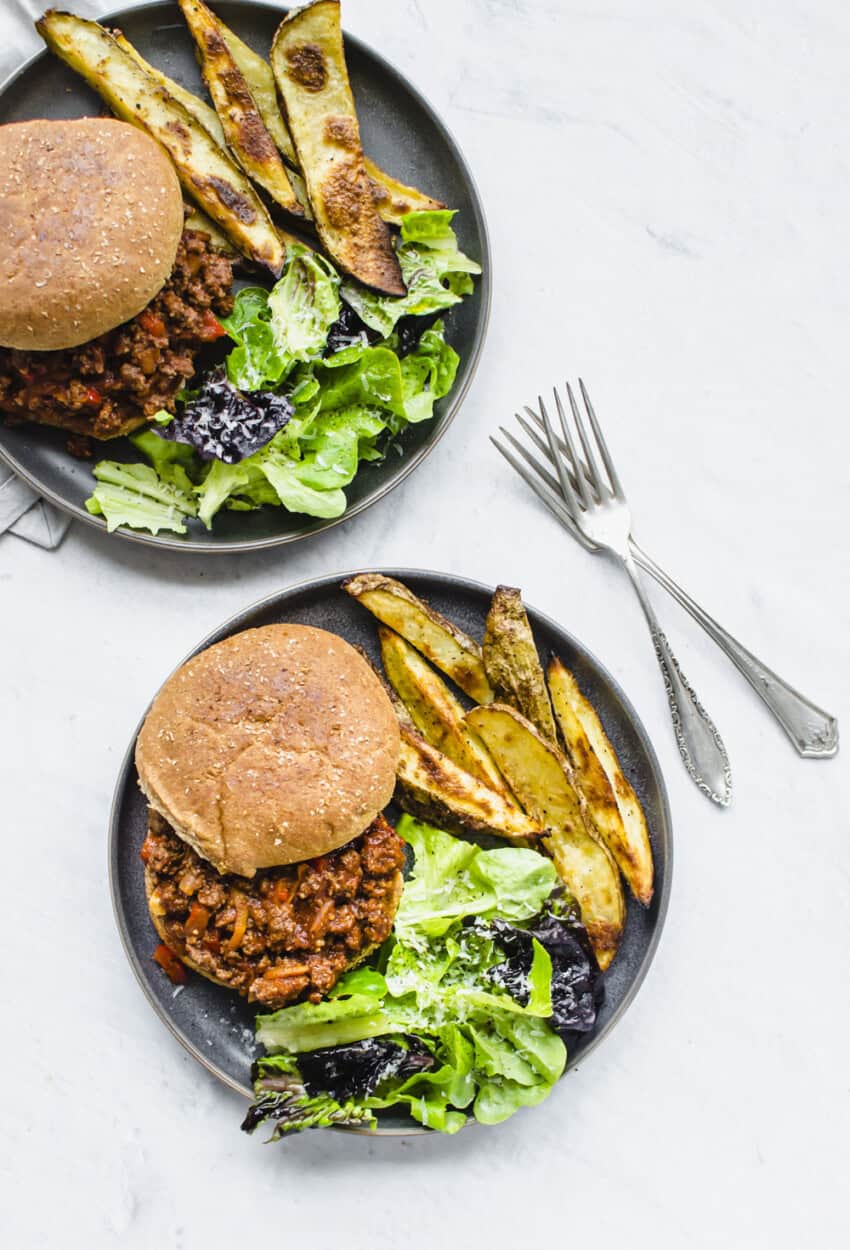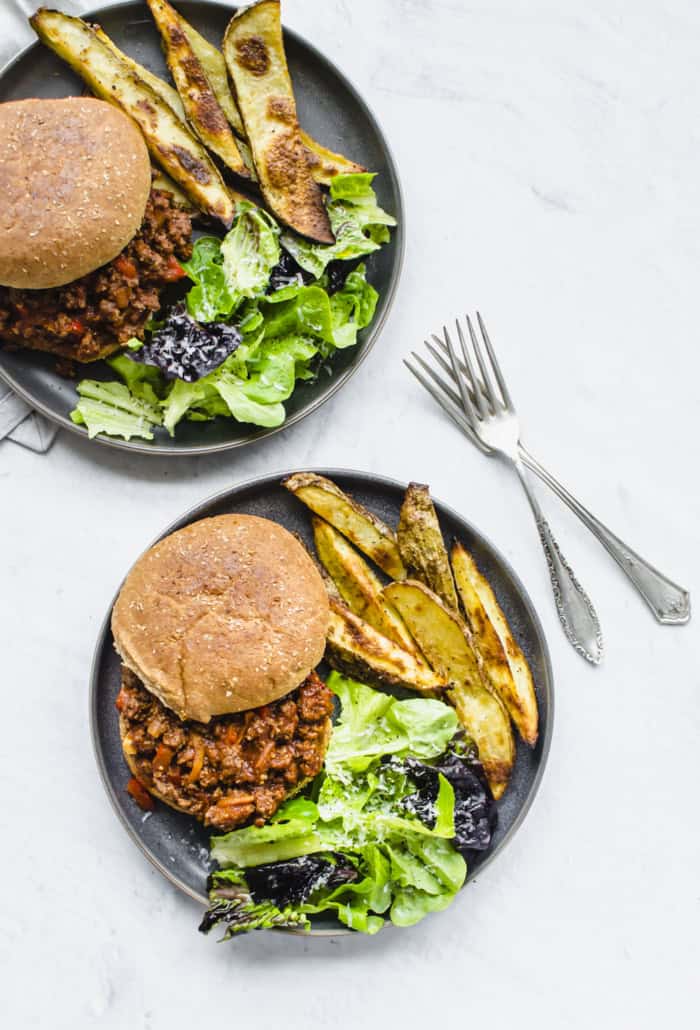 Note: We are a participant in the Amazon Services LLC Associates Program, an affiliate advertising program designed to provide a means for us to earn fees by linking to Amazon.com and affiliated sites. Read our full disclosure policy here.
I never used to like Sloppy Joes. Probably because I grew up on the canned version and didn't realize there was another way to make them. Here's the great news: we've taken the family classic and updated it to work in the Instant Pot. As with most Instant Pot recipes, the high pressure cooking infuses flavor even even more into the meat mixture, resulting in some delectable Sloppy Joes.
This is a one pot recipe which most busy parents appreciate. It's a great meal to take to others, too!
Instant Pot Sloppy Joes Ingredients
While we tend to gravitate towards fairly simple recipes, Sloppy Joes need quite a few ingredients (no processed junk!) to get to that sweet-tangy flavor that you crave. We do occasionally use shortcuts but since we value using real food ingredients in our recipes, we didn't cut corners on flavor for this one.
Here is a rundown on what you'll need:
Avocado or olive oil
Lean ground beef (sub: ground turkey)
Steak seasoning (recommend: Weber Montana Steak Seasoning which has all recognizable ingredients)
Real maple syrup (sub: brown sugar)
Onion, finely chopped
Carrots, finely chopped or finely shredded
Bell peppers
Garlic cloves, minced
Apple cider vinegar (sub: distilled white vinegar)
All-natural Worcestershire sauce (recommend: Lea Perrin's brand, which is all-natural and gluten-free)
Unsalted tomato sauce
Tomato paste
Salt and ground black pepper
Whole wheat hamburger buns
Cheddar cheese slices (omit if you are dairy-free)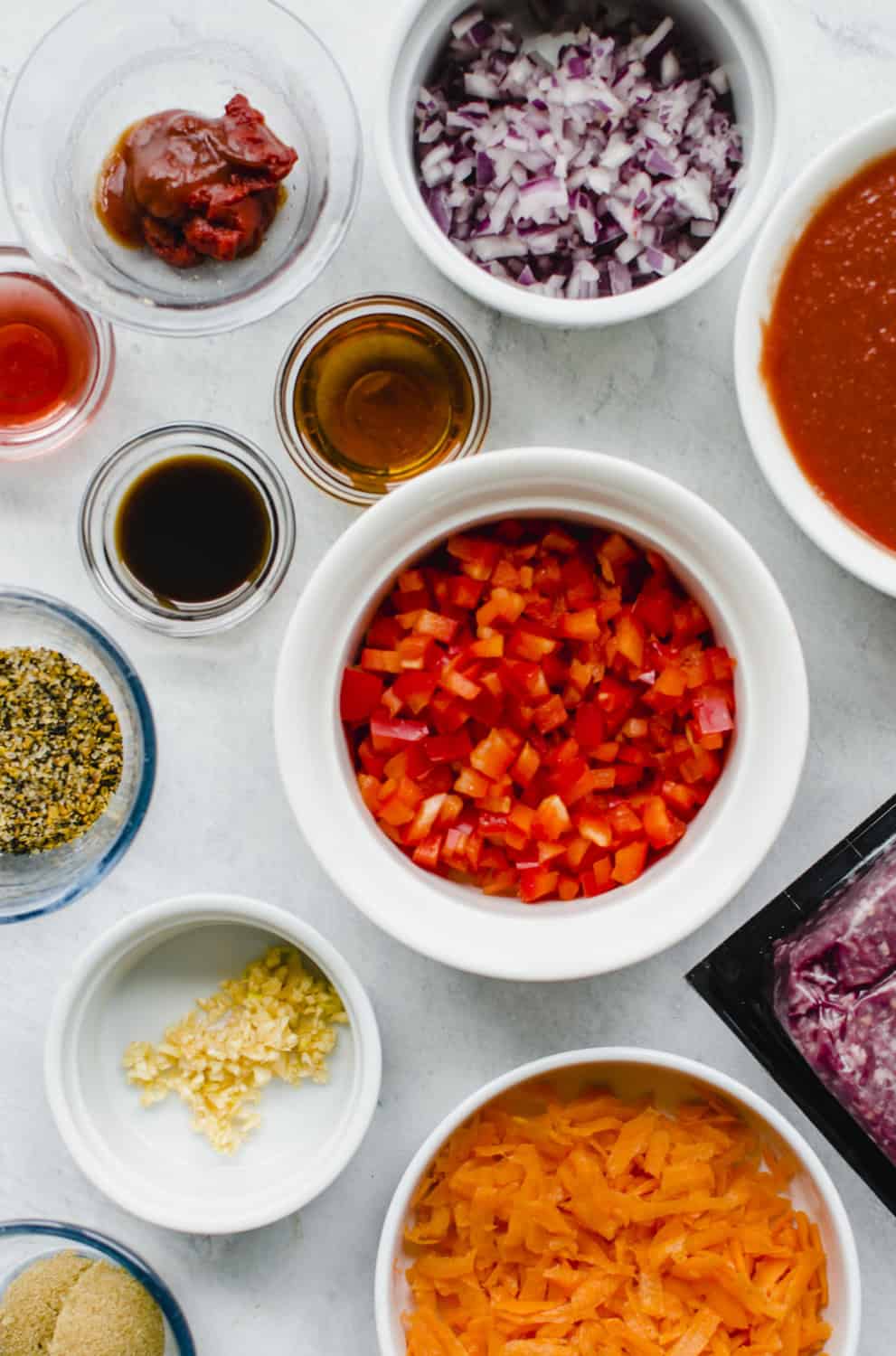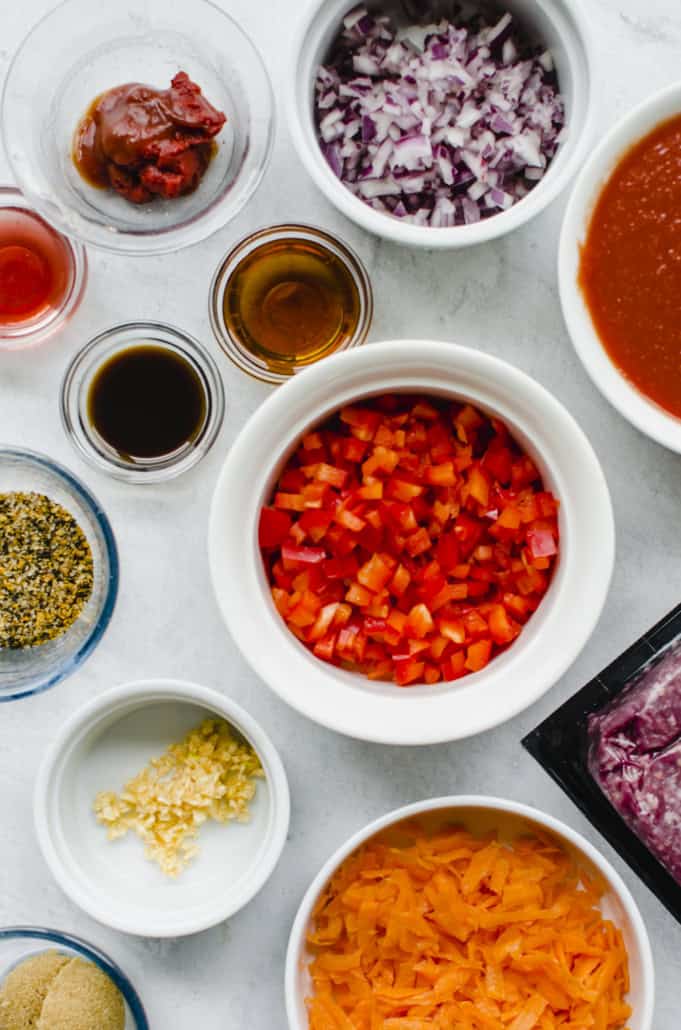 Instant Pot Cooking Times Chart
After writing an Instant Pot Cookbook, we have fine-tuned how to cook every kind of meat or soup to perfection in the Instant Pot. In fact, we have put all of our hard-earned Instant Pot wisdom into one easy cheat sheet that you can download and have going forth. You'll never have to google, "How long to cook ___ in the Instant Pot?" again!
P.S. Did you know we published an Instant Pot cookbook called From Freezer to Cooker? During our two years of research and testing, we learned EXACTLY how long to cook meals in the Instant Pot both from fresh OR from frozen. Be sure to download and print off our Cheat Sheet here. It's so helpful to have inside your cabinet.
3 Steps to Making Sloppy Joes in the Instant Pot
Step 1: Cook the Meat
Set the Instant Pot to "Sauté." Pour 1 tablespoon of the oil into the pot and heat until shimmery. Add the ground beef and cook, breaking up the meat as it cooks, for 2 minutes. Add the steak seasoning and 2 tablespoons of the maple syrup and stir to combine with the meat. Cook until the beef is no longer pink, 8 to 10 minutes more. Transfer the beef to a paper towel-lined plate and wipe out the pot.
Step 2: Cook the Veggies
Pour the remaining 1 tablespoon oil into the pot and heat until shimmery. Add the onion, carrot, bell peppers, garlic, vinegar, and Worcestershire. Cook, stirring, until the veggies are tender, 4 to 5 minutes. Press "Cancel."
Step 3: Pressure Cook All of the Ingredients
Return the beef to the pot and add the tomato sauce, tomato paste, broth, and remaining 2 tablespoons maple syrup. Stir to combine. Lock and seal the lid. Cook at high pressure for 5 minutes, then quick release the pressure. Taste and season with salt and pepper. Your house will start smelling good at this point!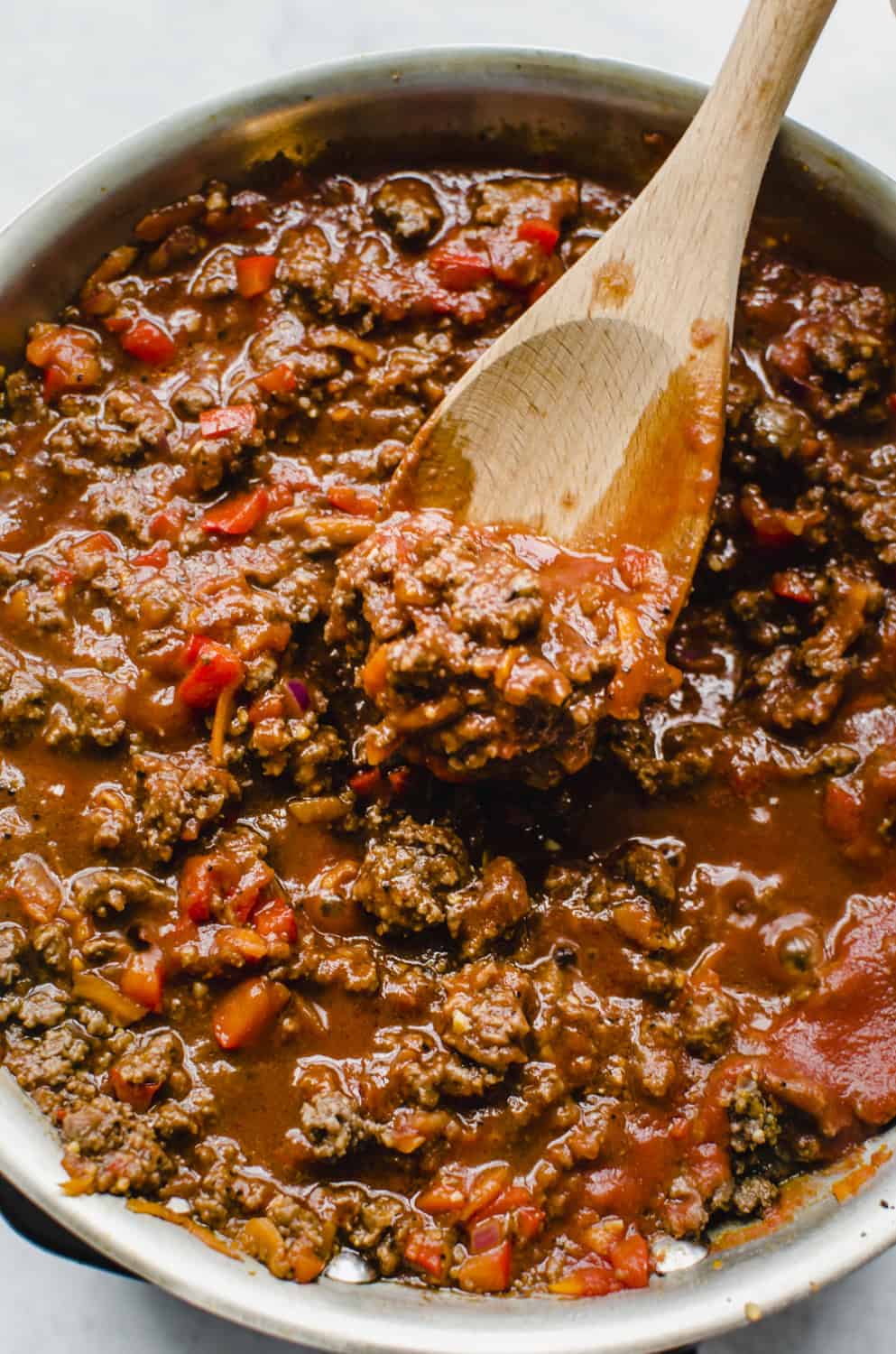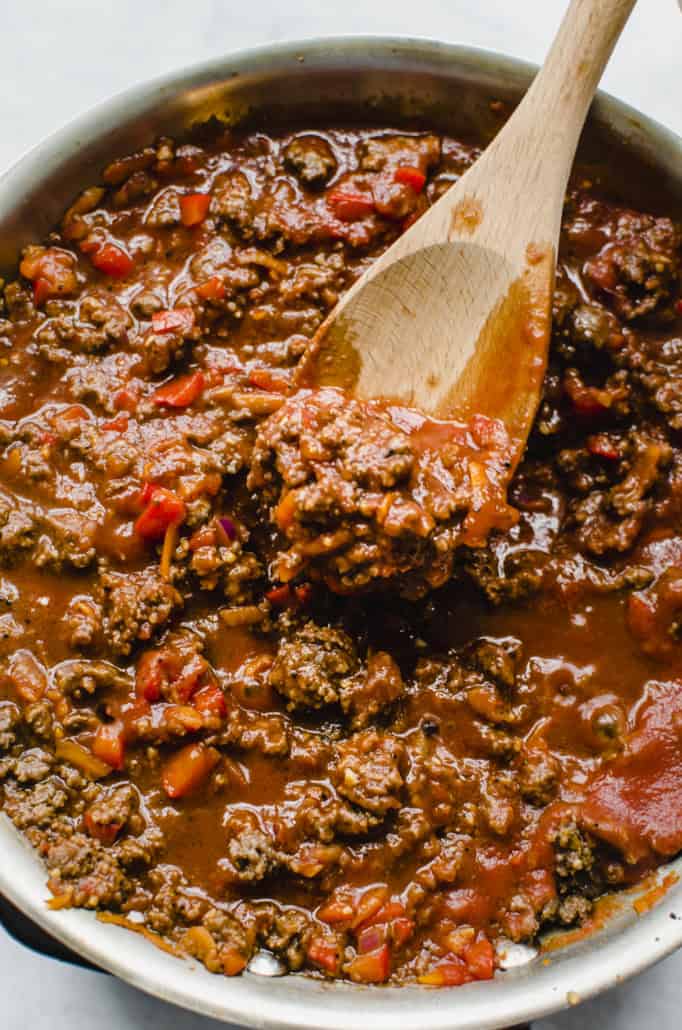 What to Serve with Instant Pot Sloppy Joes
Not only would this recipe be a great one to serve to groups of people, but it works with a variety of side dishes, too! Here are some ideas of what to serve with Sloppy Joes.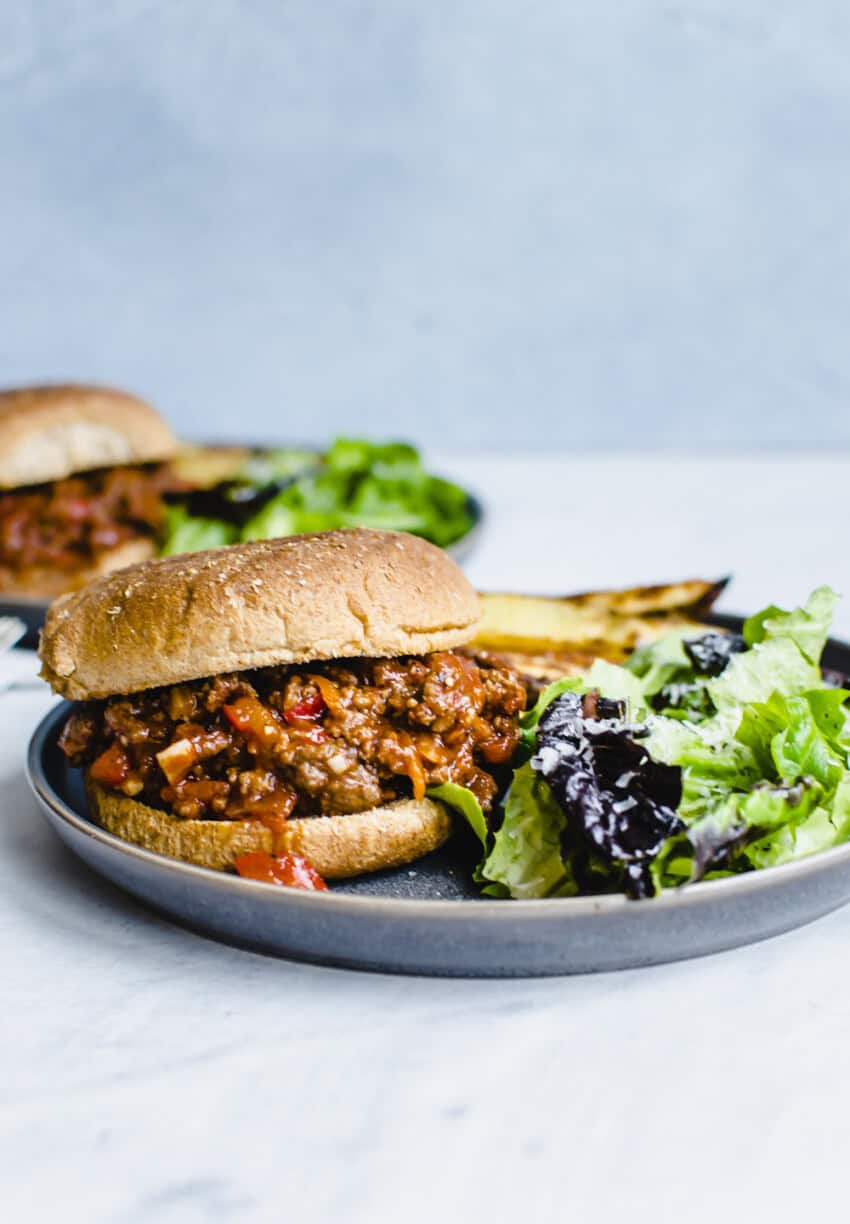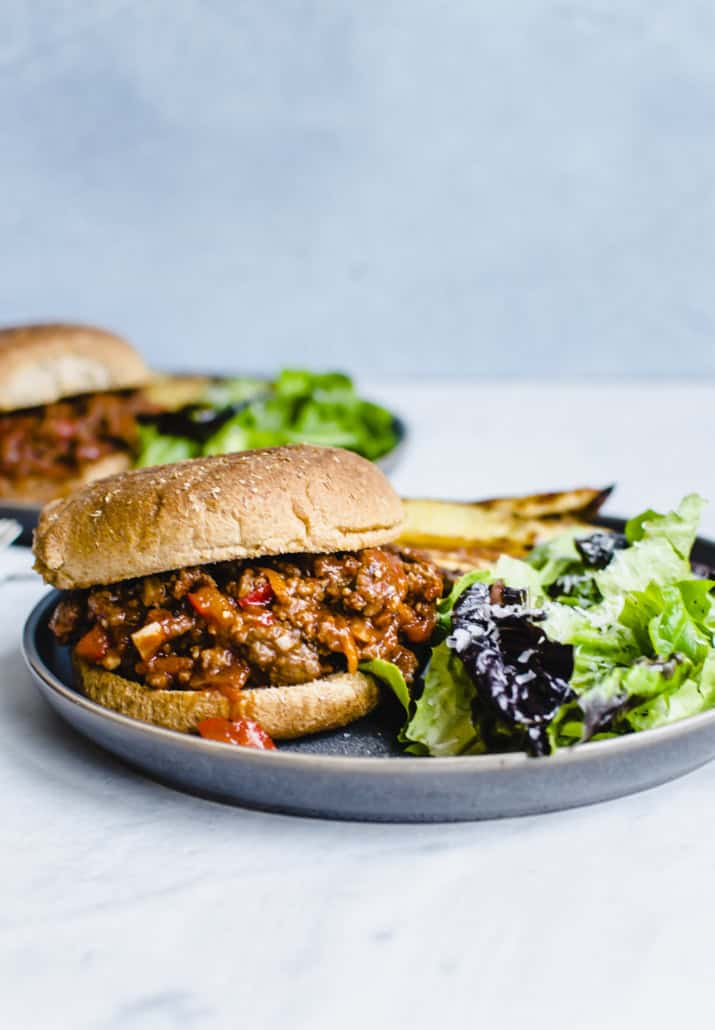 How to Make Ahead and Freeze Sloppy Joes
It's no secret we are big fans of freezer meals around here. In fact, we have 2 freezer meal cookbooks, 1 Hour Freezer Prep Sessions, and even a roundup with 70+ freezer meal recipes that you will love!
If you want to make sloppy joes a freezer meal, here is how:
Freeze for Later:
Fully cook and cool the Sloppy Joes. Here are our favorite freezer containers, by the way. Seal and freeze. Freeze alongside the buns and the cheese as a kit.
Prepare from Frozen:
Thaw the buns, cheese, and meat mixture. Rewarm the Sloppy Joes mixture when you want to eat them.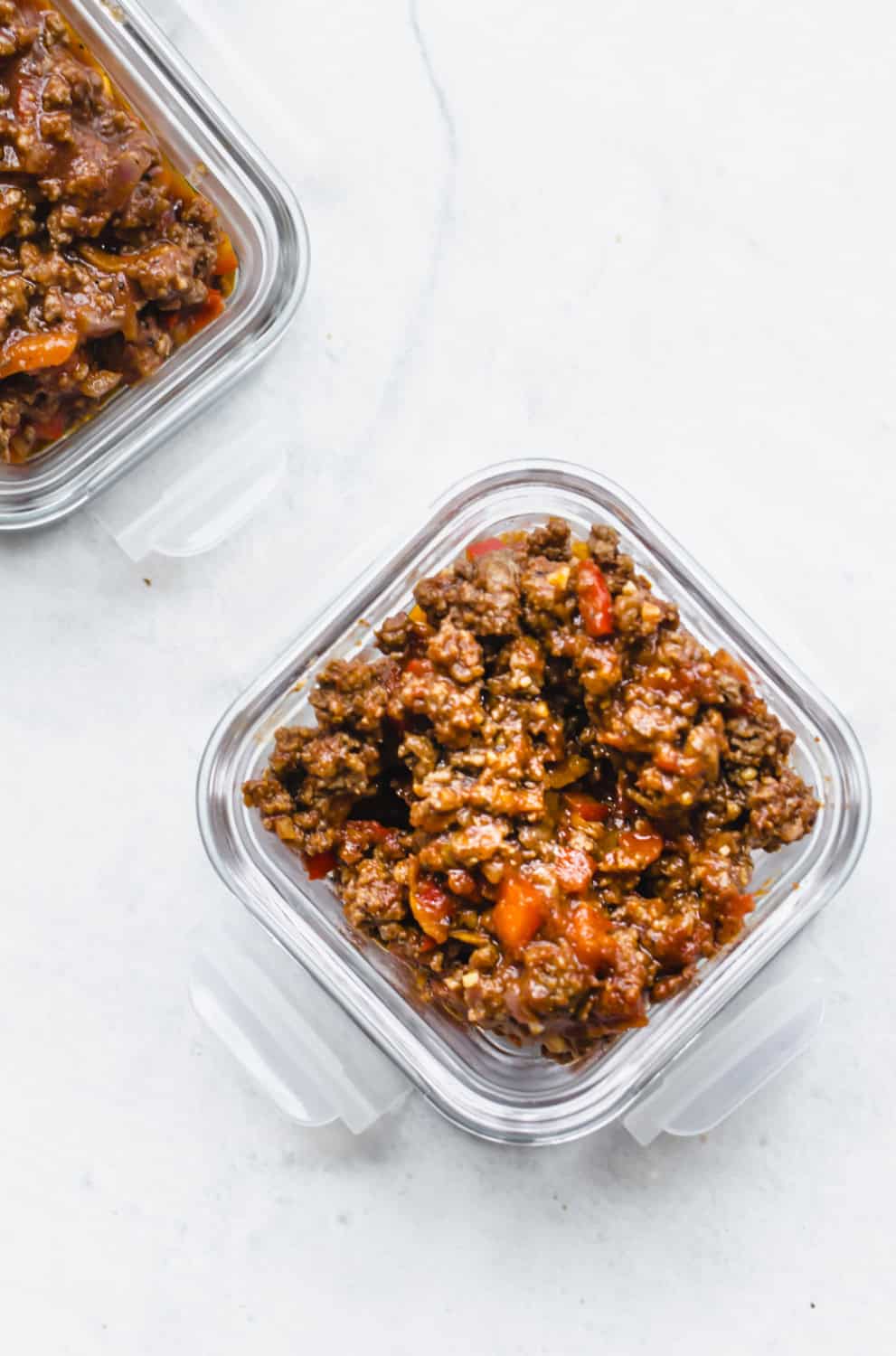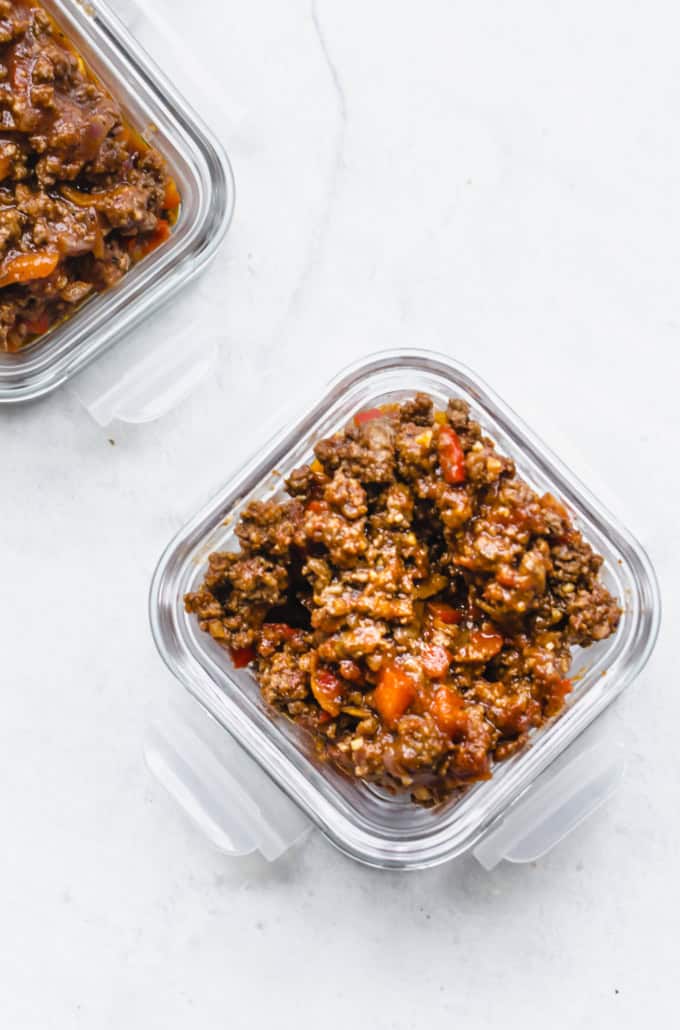 Ready to get cooking!?
Did you make this? Snap a photo and tag us on Instagram at @thrivinghome so we can see your creations and cheer you on!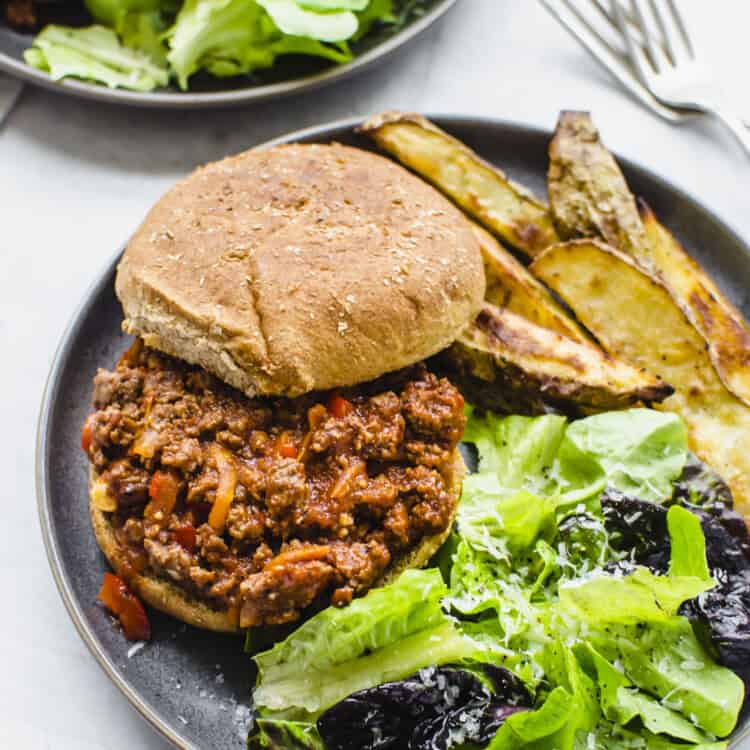 Instant Pot Sloppy Joes
In just minutes, this vegetable-infused, tangy-sweet meat mixture comes together into something the whole family will enjoy. Make Instant Pot Sloppy Joes ahead of time for a simple drop-and-go meal for busy nights.
Prep:
20
Cook:
5
Total:
25 minutes