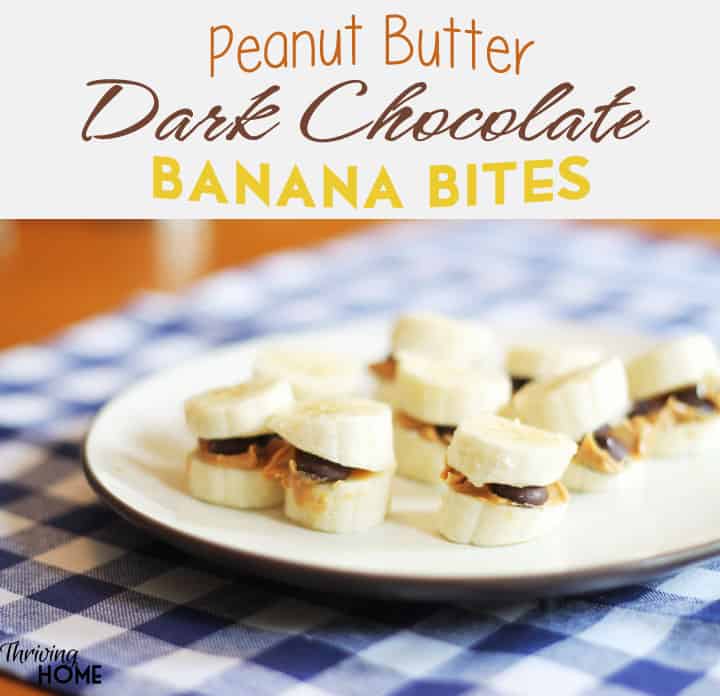 I've got a perfect fix for that afternoon sweet tooth!
Try out these peanut butter, dark chocolate banana bites. They are YUMMO and super easy to make.
Simply slice up some banana, slab a little peanut butter on one side, top it off with one or two dark chocolate chips and sandwich it all together.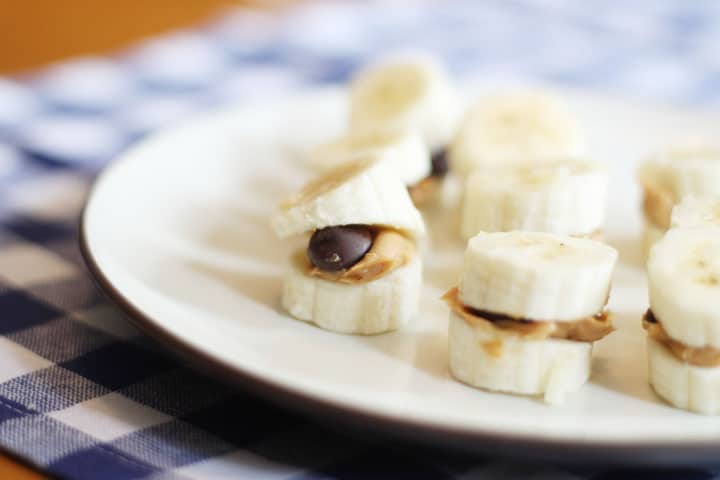 Pure, simple goodness.
In my mouth.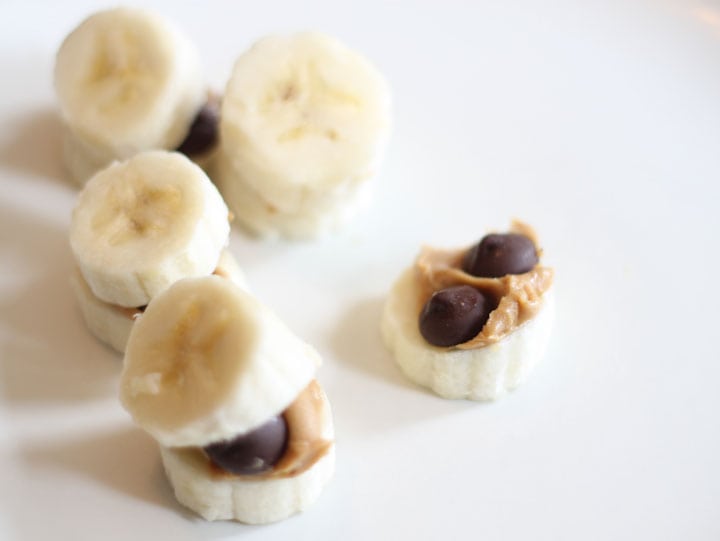 Make lots! Your little people will be asking for more!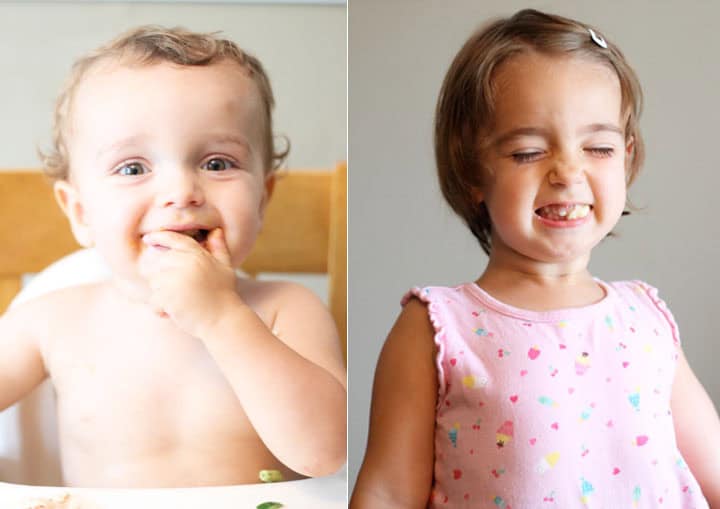 Banana Bites
Ingredients
Bananas
Peanut Butter
Dark Chocolate Chips
Instructions
1) Slice up banana(s)
2) Add peanut butter and dark chocolate chips to slice
3) Top with another slice of banana and enjoy!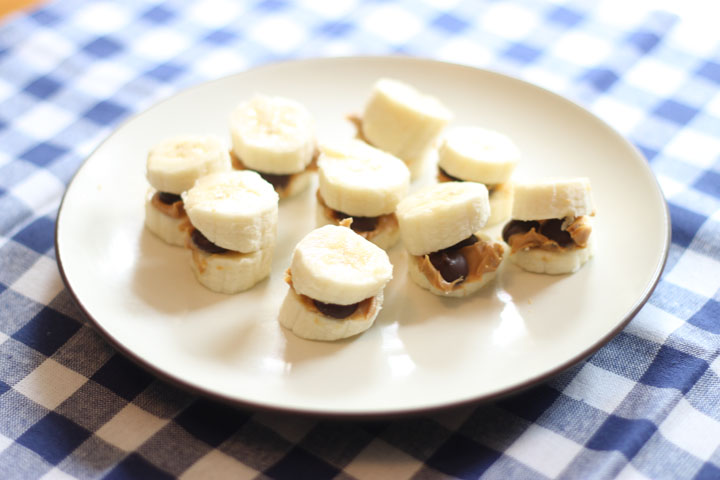 Make sure to pin this to your food boards!
You might also like...