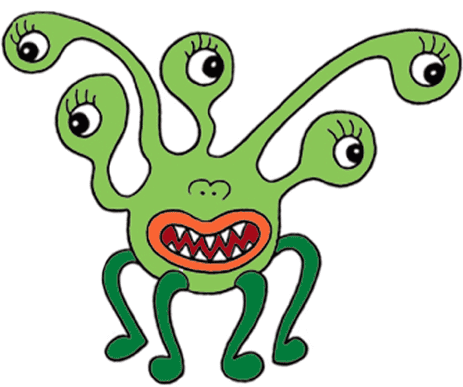 Mommy Monster has been on the prowl.
I've just found myself in a little funk in which I've been quick to anger and acting like a hormonal teenager in the way I have been snippy and quick to anger with my kids. After a middle of the night battle with our three year old not sleeping, my husband referred to me as the midnight dragon. Thanks, honey.
If that's not an eye opener, my three year old has started asking me in the midst of my anger, "Mommy, are you happy?" The genius of this somewhat rhetorical question is that it stops me in my angry tracks and illuminates how silly I am for letting a three year old work me up this much. Making an angry person articulate why they are angry is the best counseling strategy known to man. Well done my preschool counselor. Well done.
The question, "Mommy, are you happy?" has rocked me.