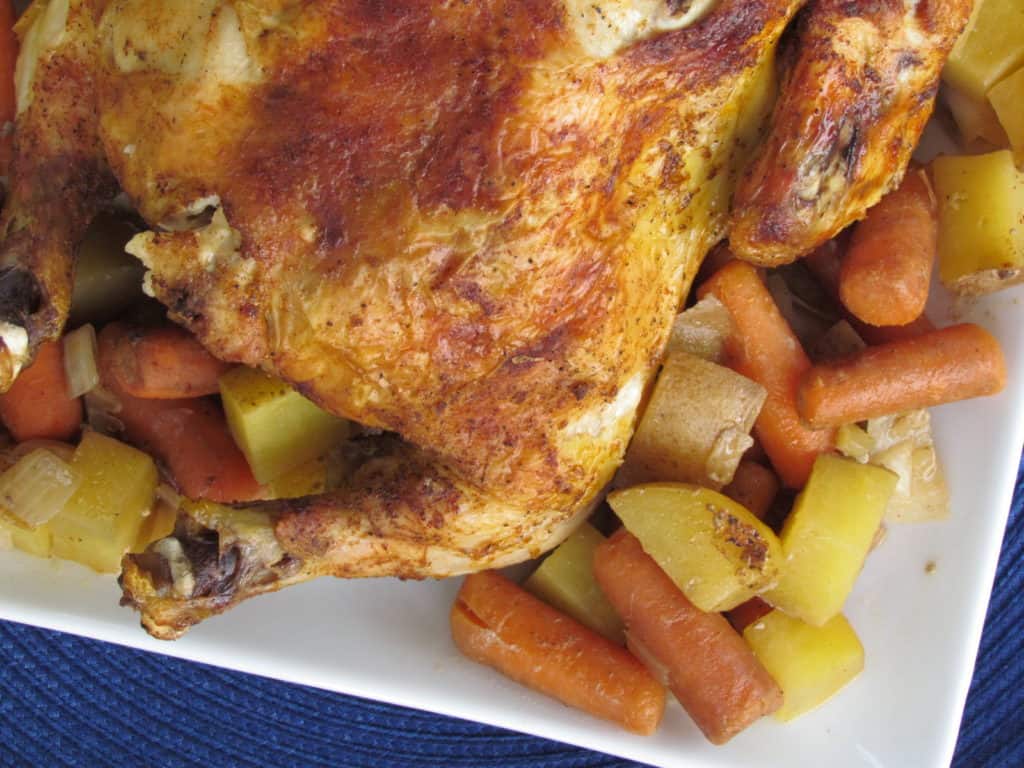 Between baseball games, multiple school drop offs and pick ups, working two part-time jobs, and pretending to keep up with laundry…I am ALL ABOUT my slow cooker these days.
For sure the best meals we have at this life stage tend to be ones that require opening the slow cooker lid (and maybe adding a quick veggie, fruit, and maybe some sort of quick starch to the table) at 5 p.m. That's because I can enjoy my family during the dinner prep hour instead of getting frustrated at interruptions.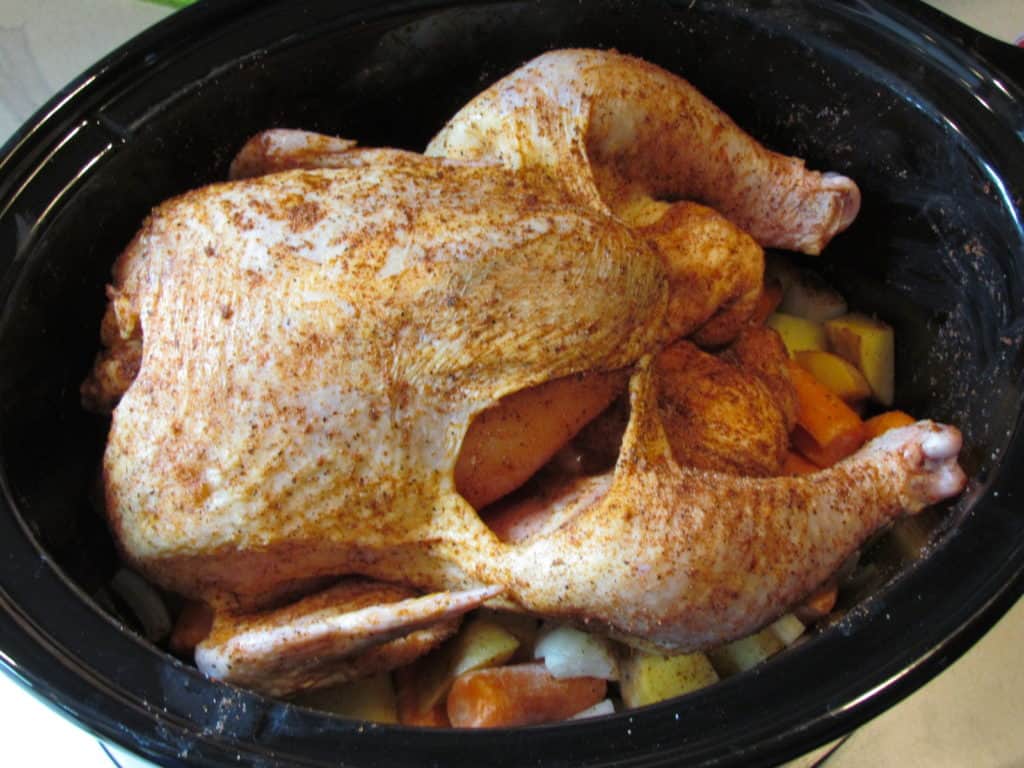 One of my family's favorite meals over the years is this older Roasted Chicken with Veggies recipe. It's to die for. Plus, whole chicken is one of the cheapest ways to enjoy chicken, especially when you try to buy the organic birds like I do. But, because of my infatuation with the slow cooker, I began researching what it takes to "set it and forget it". Last night, I gave Slow Cooker Whole Chicken and Veggies a shot.
The chicken came out perfectly moist and flavorful!