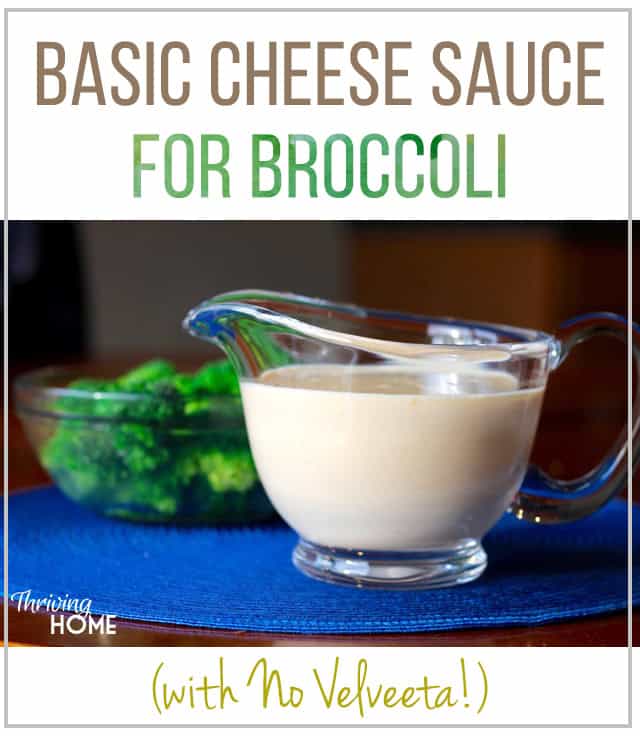 Wow. Just wow. This real cheese sauce is made from all known ingredients (see ya processed cheese block), is absolutely delicious, and even is freezable! My kids beg for this stuff.
So far I've served it with broccoli (of course), but also drizzled over wild rice and pasta and even as a dipping sauce for Oven Fried Chicken Tenders. Yep, I just admitted that. My point is that you can use this creamy basic cheese sauce to jazz up everything from nachos to asparagus to leftovers!
Also, it's true…this does freeze and reheat just fine. I tested it and honestly couldn't believe it worked. So, don't toss the leftovers. Just stick them in a glass freezer container for next time. Thaw in the fridge or using the defrost setting in the microwave. You might have to stir in a little milk to thin it back out when you warm it up.
Are you ready for your family to ask for more veggies so they can put some cheese sauce on top? Then get going on this…