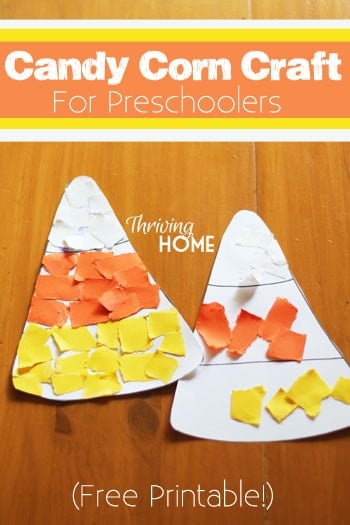 For some reason I've been really excited about Halloween. It is a super fun holiday for kids (if you take the focus off the spooky stuff) and there are lots of great crafts little ones can do to celebrate.
In light of my unexplainable excitement for Halloween, I'm kicking off a series of Halloween crafts you can do with your kiddos. All of these crafts are going to be doable for young preschoolers but also fun for older kiddos. To start things off, I'm sharing a tutorial on a SUPER EASY candy corn craft.
To make it even easier for you, I've included a free printable that you can find at the bottom of this post. Now you have no excuses. Get crafting!
Pin It