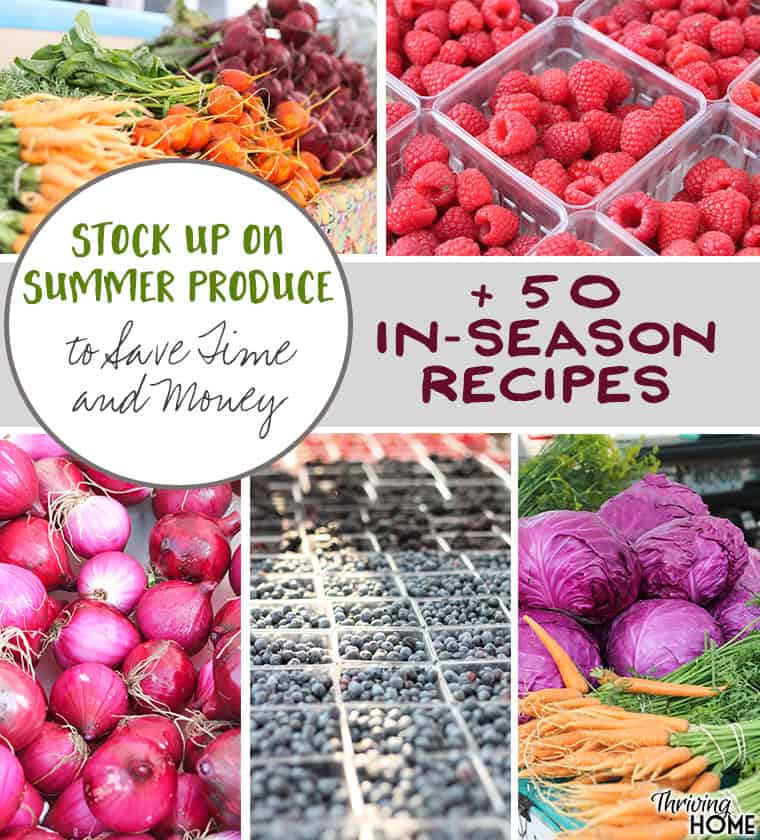 Disclaimer: This post was created in partnership with Frigidaire. But the opinions are all ours!
Ripe berries, juicy peaches, zucchini the size of your forearm, more tomatoes than you can shake a stick at. Summer to our family is not only about swimming, road trips, and catching fireflies. It's also all about filling our bellies and stocking our fridge and freezer with our favorite in-season summer fruits and vegetables.
Why Stock Up in the Summer?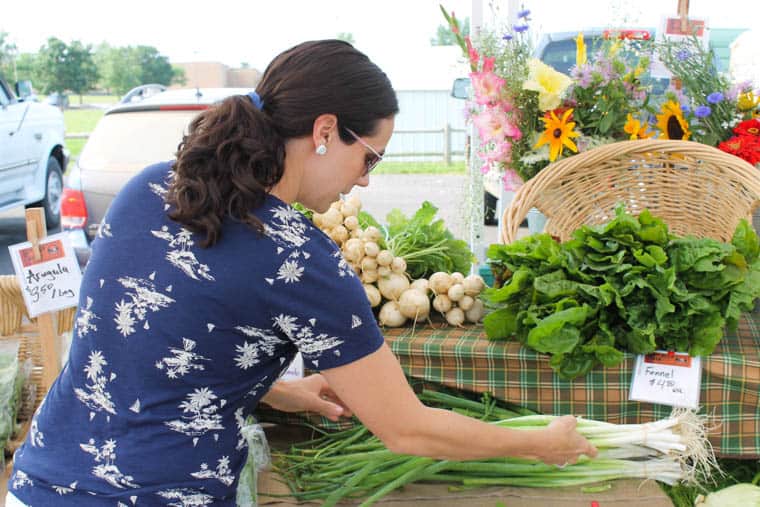 Whether you scour the Farmer's Market and supermarket for deals or your garden is overflowing with produce, summer is an ideal time to stock up on fruits and vegetables. By buying what's in season, you'll find that not only is your produce cheaper, it's also at the height of deliciousness and nutritional value.
You can save time by prepping and freezing your produce or making some simple, healthy freezer meals with it for later. I also like to whip up some easy make-ahead recipes to keep in the fridge and eat on all week long, like the Tabbouleh Salad or Cobb Salad (see more below).
So, don't let the produce you have go to waste or miss out on those deals because you don't know what to do with it all. With our seasonal tips and summer recipes from this post, you'll be on your way to stocking up and saving money and time this summer.
How Should I Store In-Season Produce?
Whether you store it in the refrigerator for the week or in the freezer for a longer period (see more about freezing food here and here), it makes sense to buy seasonal produce in bulk and prep ahead. Once again, Polly and I had a chance to enjoy the flexibility of our new Frigidaire Gallery Top Freezer Refrigerator with Custom-Flex Bins, as we each filled them with this week's Farmer's Market and supermarket finds.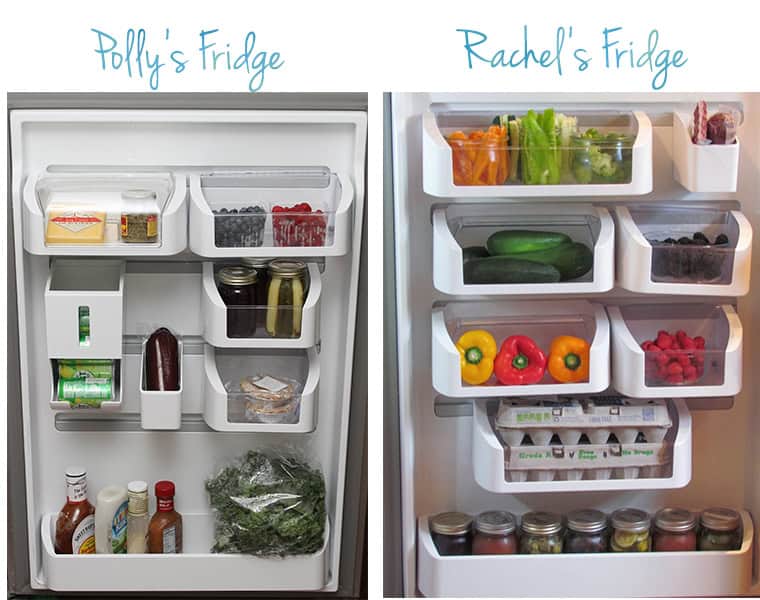 Lets take a closer look at exactly what we bought, shall we?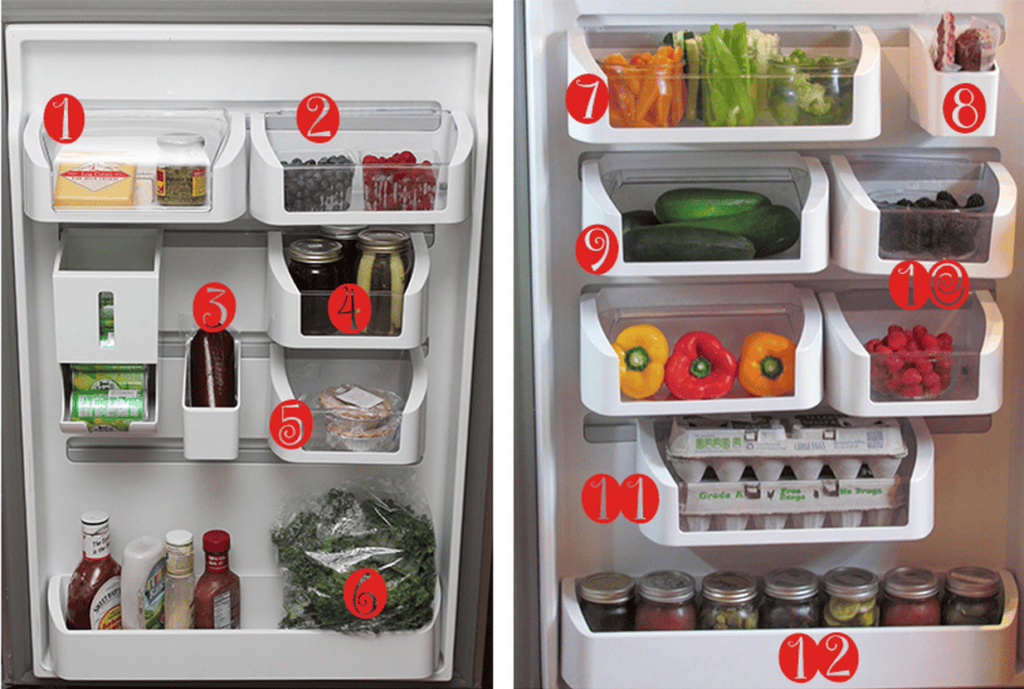 Farm fresh cheese
Blueberries and raspberries
Summer sausage from local farm
Canned blueberry jam and pickles
Homemade mini peach pies
Kale
Carrots, green peppers, white cucumbers, zucchini and broccoli
Local beef sticks
Cucumbers, zucchini and bell peppers
Blackberries and raspberries
Eggs from local farm
Canned marinara sauce, pickles, tomatoes and jam
From local eggs for an Oven Omelet to lots of in-season produce for snacking and make-ahead recipes like the ones below, Polly and I are ready for a week of prepping, freezing and eating our delicious summer bounty.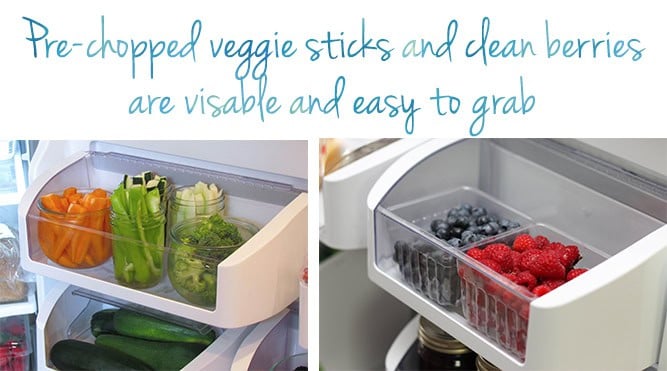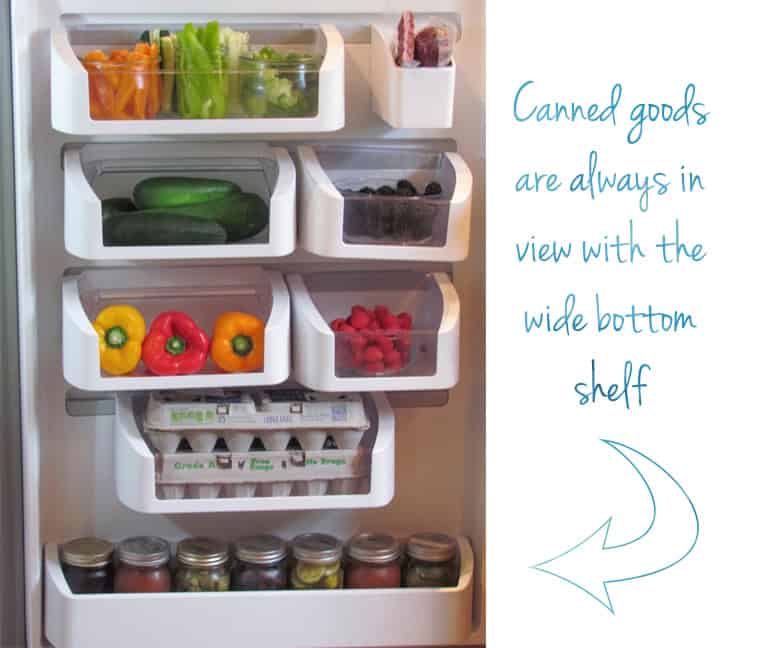 What's in Season During Summer?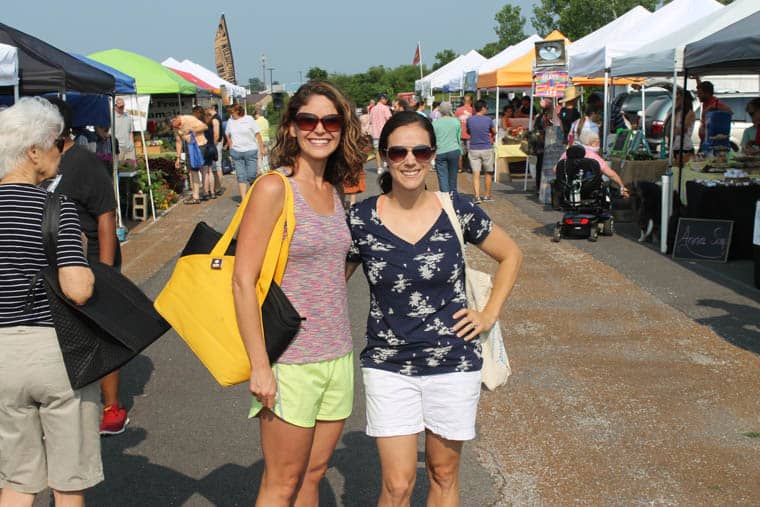 So, you may be wondering, how do I know what's in season in the summer? Well, Polly and I were on a mission this weekend to find what's out there right now and stock our fridges.
With her poor husband in bed after knee surgery and her kids at the grandparents, we were free to meet up and hang out at our local Farmer's Market. After compiling our 50 Delicious and Healthy Summer Recipes list below, we knew what in-season produce to scout for on this trip and later trips this summer: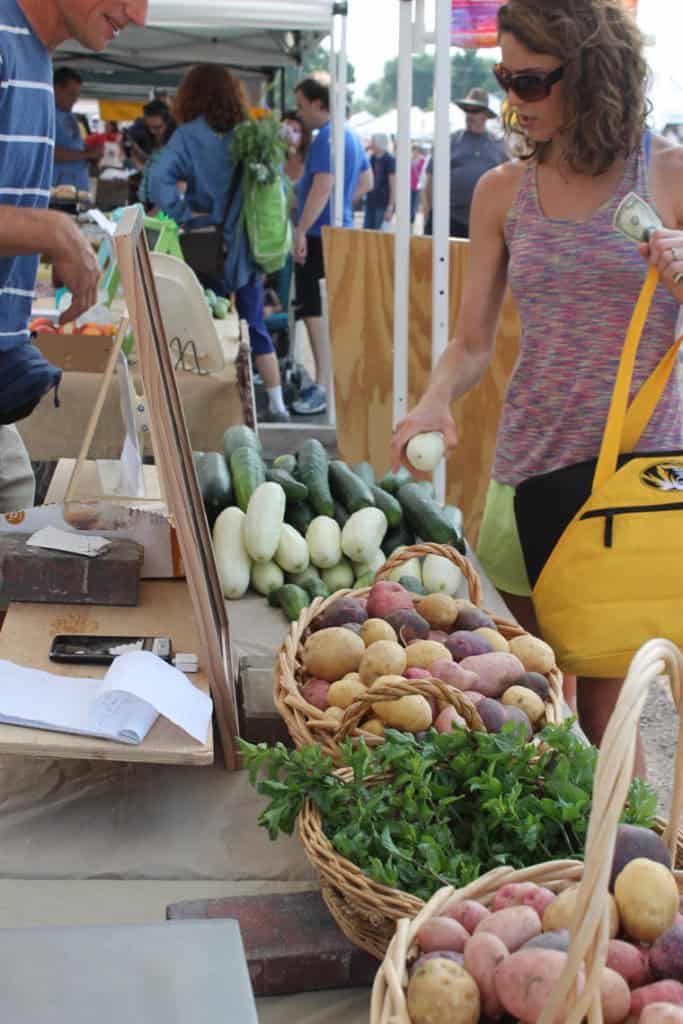 Zucchini
Yellow squash
Tomatoes
Bell peppers
Peaches
Berries (blueberries, blackberries, raspberries, etc)
Cherries
Onions
Herbs
Sweet corn
Green beans
Broccoli
Cucumbers
What Should I Do with All My Summer Produce?
Are you ready to save money and time by strategically stocking up and prepping ahead this summer? Here are 50+ of our go-to recipes for using summer in-season produce. Many of these are freezable and include freezer meal instructions within the recipes, while others are perfect for making ahead on the weekend and eating on all week long.