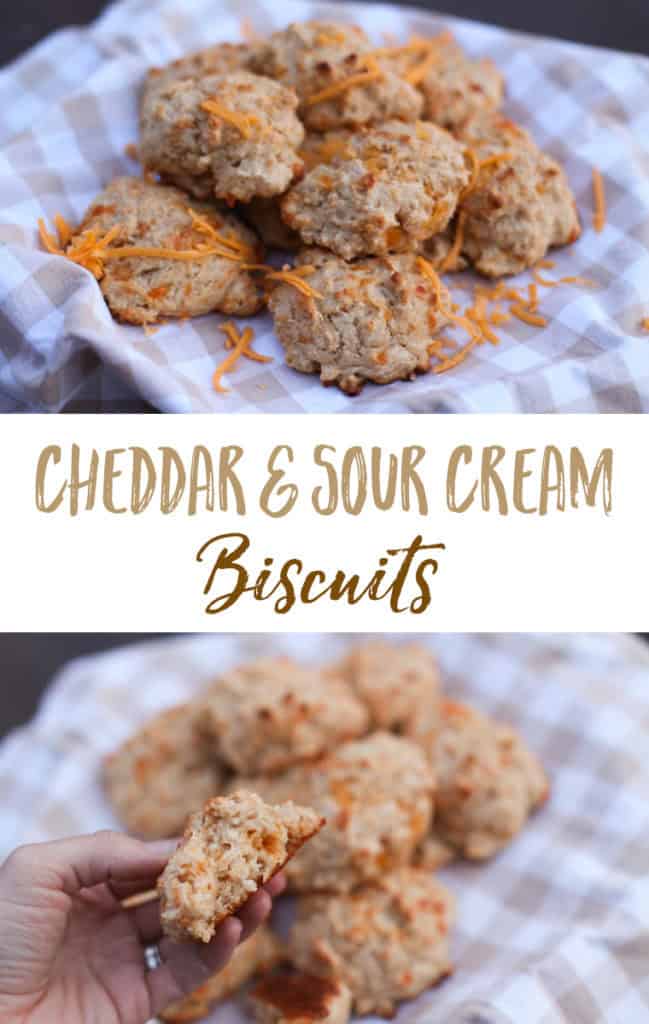 Cheddar and sour cream biscuits. Need I say more?
OK, I will.
They were great and a super easy side dish. If I would have had green onions on hand I would have tossed a few in there as well but they were good without them.
What surprised me was that despite the fact that I subbed 1 cup of the white flour out for white whole wheat flour, they were still fluffy.
Simple. Easy. Good. My kind of recipe.