Football Blanket Tutorial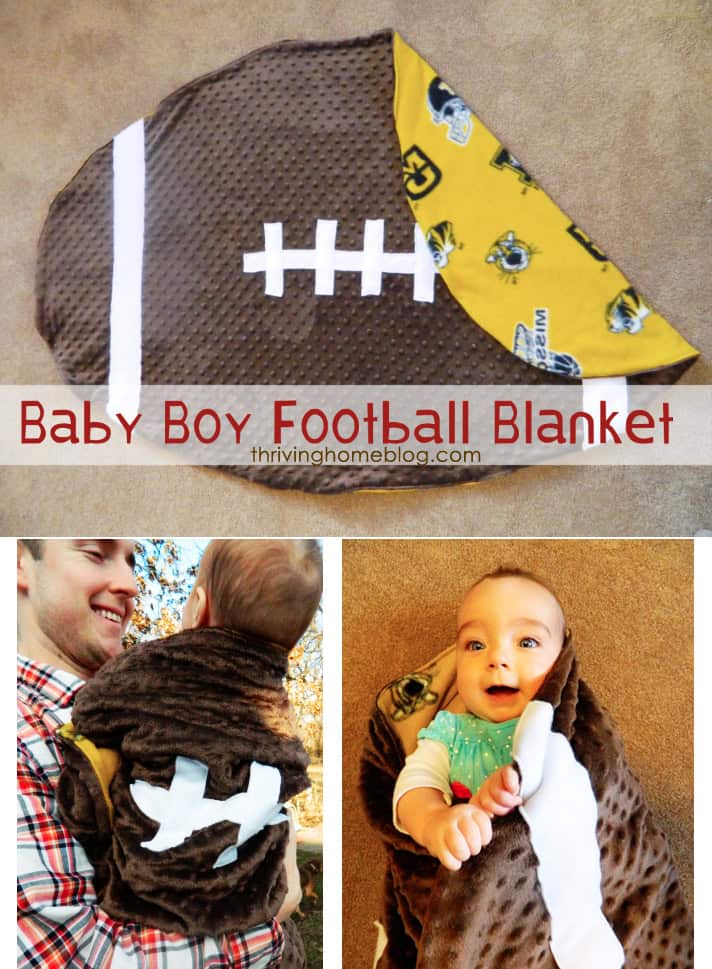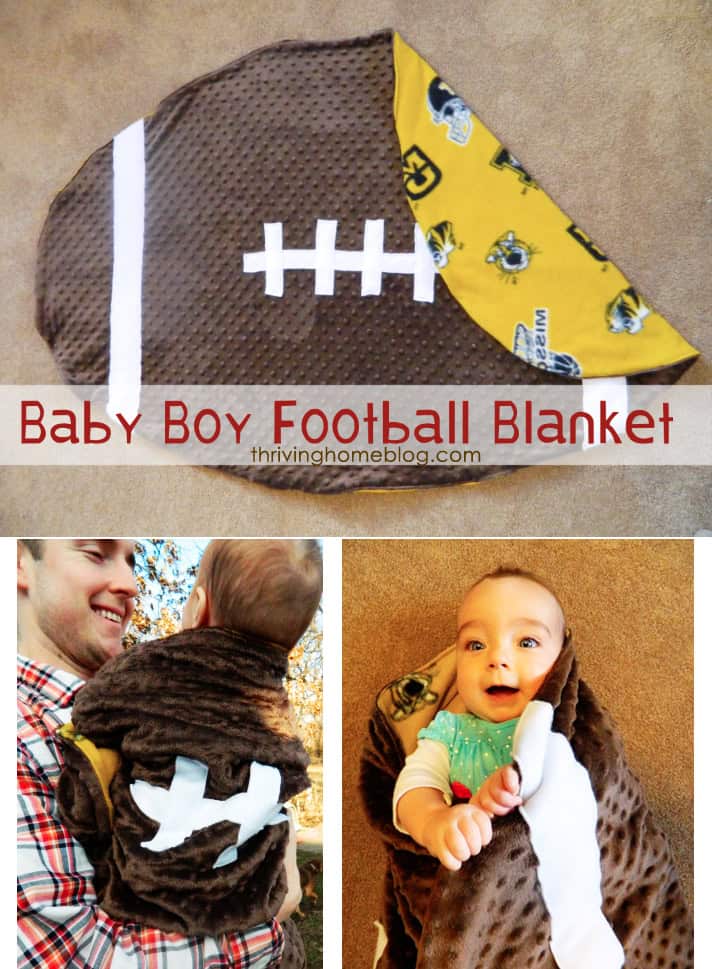 These cozy blankets are easy to make and can be a great baby boy gift. I made this one for a friend who has a baby boy on the way. Can't wait to see their little guy wrapped up in it! Until then, I'll just have to use my little lady as a model.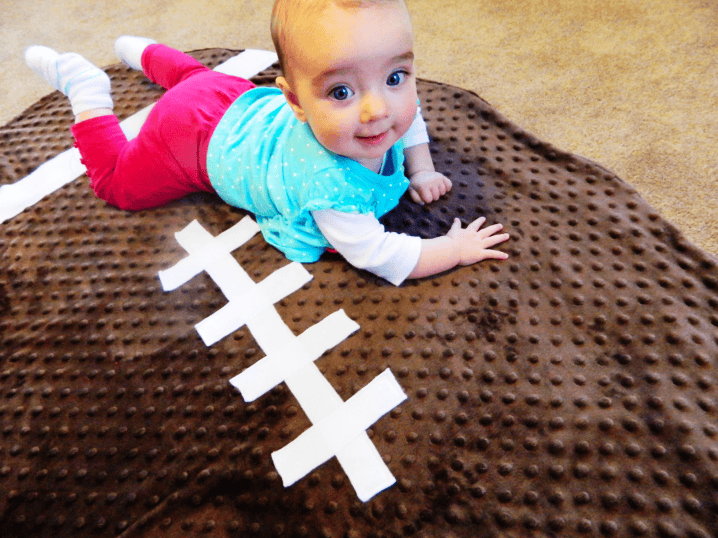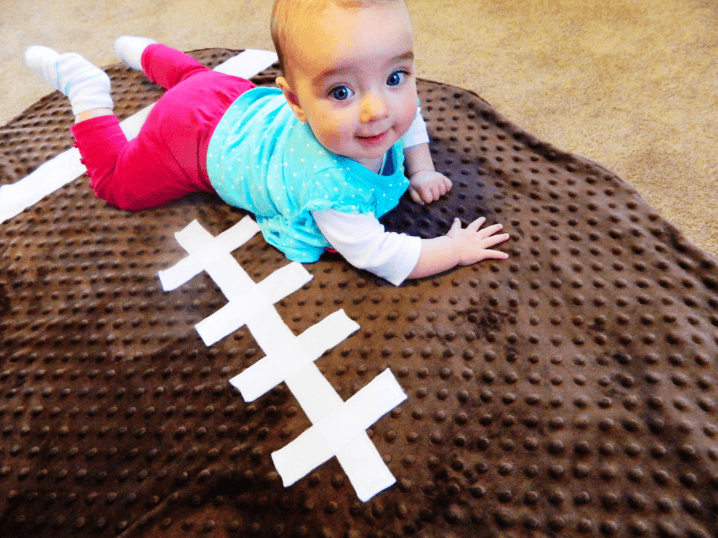 Want to make one of your own? Keep reading!
Football Blanket Tutorial
Materials:
One yard of brown fabric
One yard of patterned fabric
1/4 yard of white fleece (or some type of fabric that doesn't fray)
Brown thread
White thread
Directions:
Start by folding your brown fabric in half. Then in half again.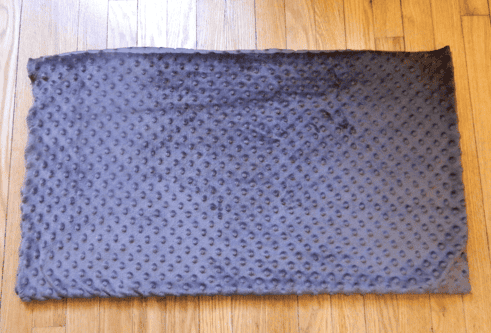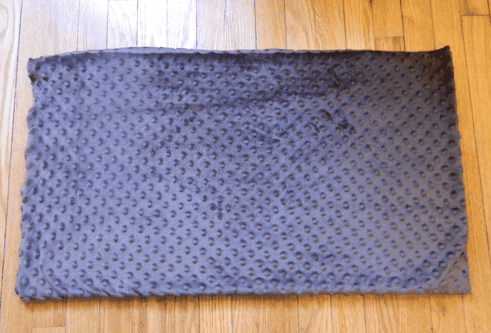 I just eyeballed the measurements so I don't have an exact number to give you. Just cut your piece at a circular angle like the picture below.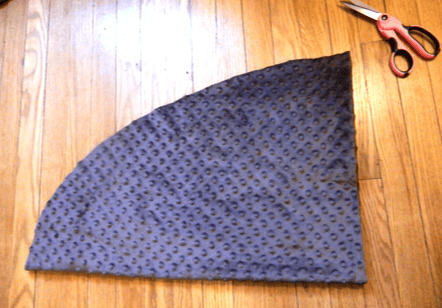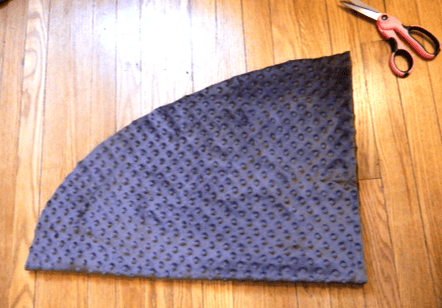 When you unfold it, it should look like this.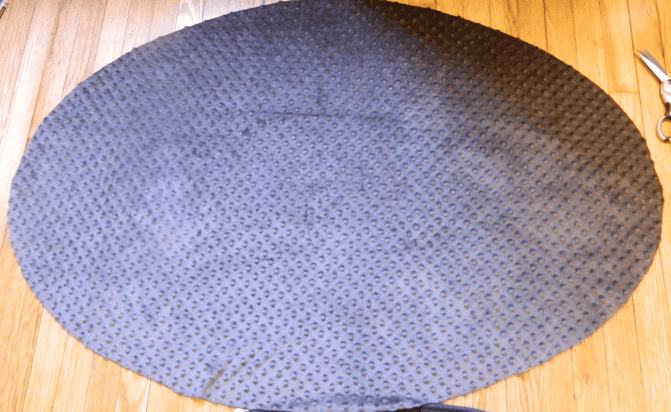 I used my brown piece as a template for my patterned fabric.  Cut the patterned fabric the same way.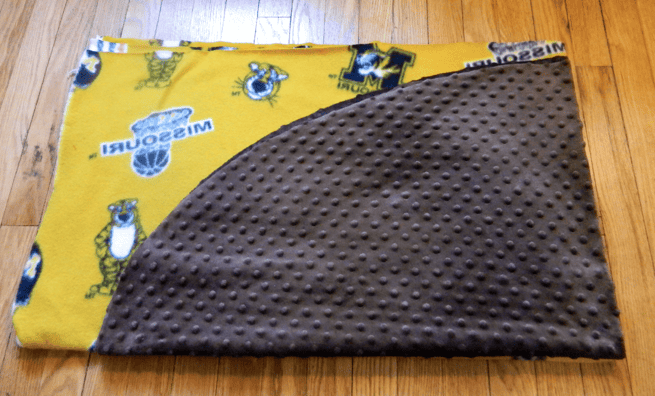 Unfold your brown piece and cut out the laces from your white fleece. My edge laces are two inches wide and my inner laces were one inch wide. I placed them about 7 inches in. Pin laces and then sew your laces in place with white thread.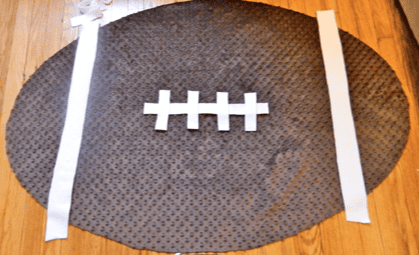 Place both large pieces right sides together and pin all around very well. (As you can see, my ovals didn't line up perfectly. That's OK. Sew around the edges being careful to leave a 4-6 inch gap not sewn so you can turn your blanket right side out.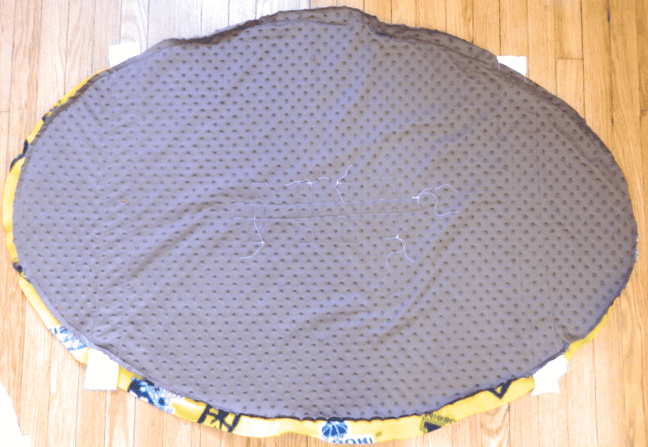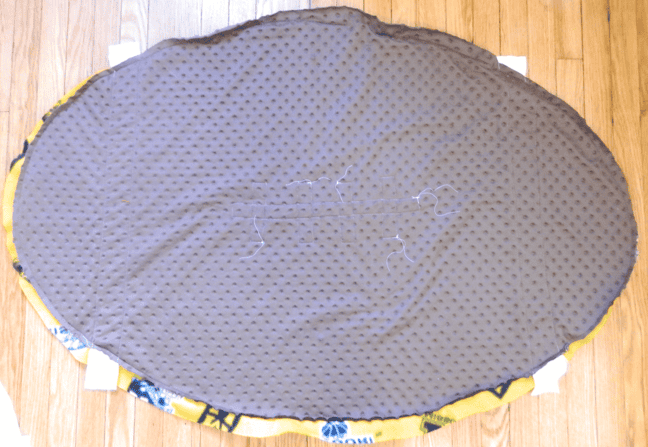 After you've sewn the pieces and flipped them right side out, finish off the opening you left not sewn.
I then did another top stitch all around the edging to give it a more finished look. A top stitch is what it sounds like: a stitch sewn on top of the edge of your blanket!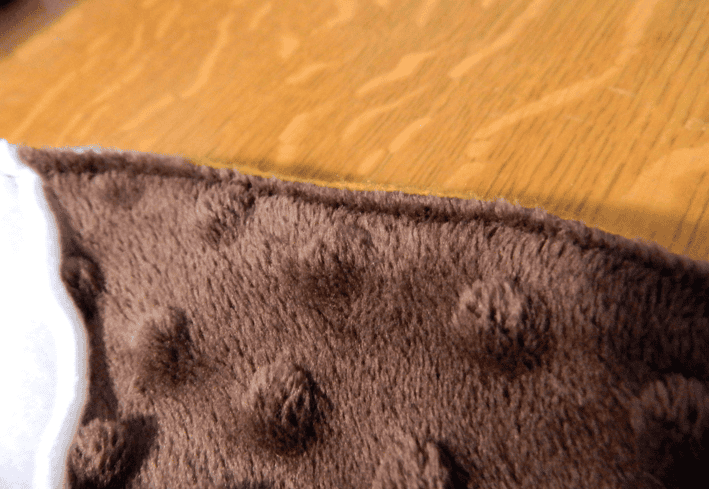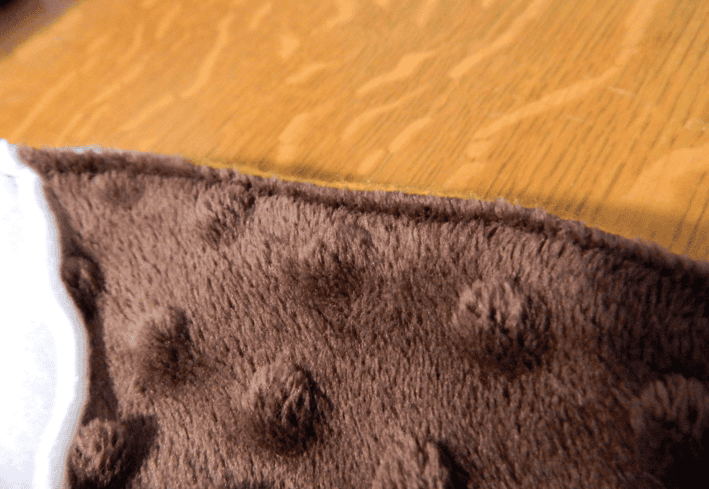 When you're done, wrap a baby up in it to see if it works.
Yep, this one works great!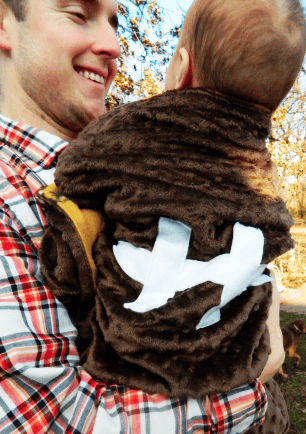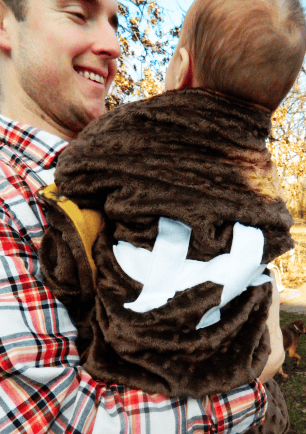 She was loving the texture of the fabric. With fleece on the other side, this blanket will be perfect for those football games in the crisp Fall weather.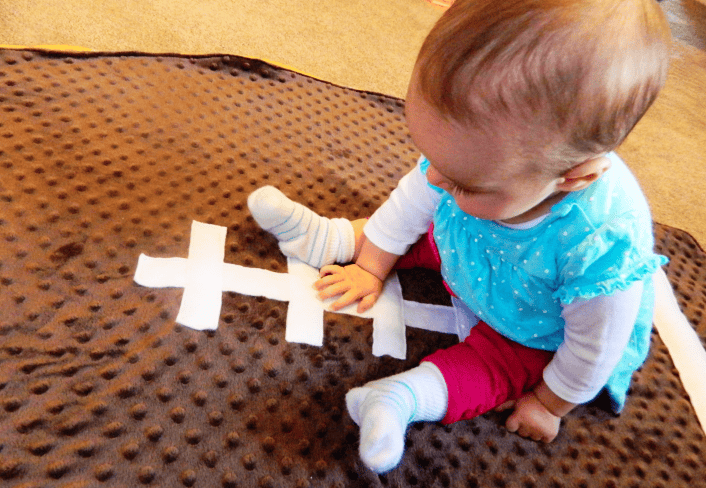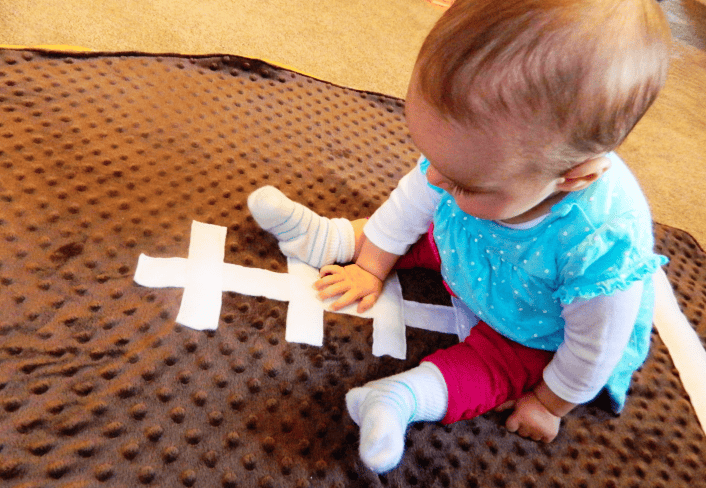 Like this tutorial? Check out our other tutorials for more DIY ideas! Also, don't forget to sign up for our email so you don't miss any other creative ideas in the future!
https://thrivinghomeblog.com/wp-content/uploads/2019/10/thrivinglogo.png
0
0
Polly Conner
https://thrivinghomeblog.com/wp-content/uploads/2019/10/thrivinglogo.png
Polly Conner
2012-01-18 04:53:36
2021-09-29 15:03:39
Football Blanket Tutorial