The 10 Best Make-Ahead Meals on the Internet
This post may contain affiliate or sponsored links. Please read our disclosure policy.
After writing two freezer meal cookbooks and testing hundreds and hundreds of recipes over 10 years, we've narrowed down the best of the best make-ahead meals out there.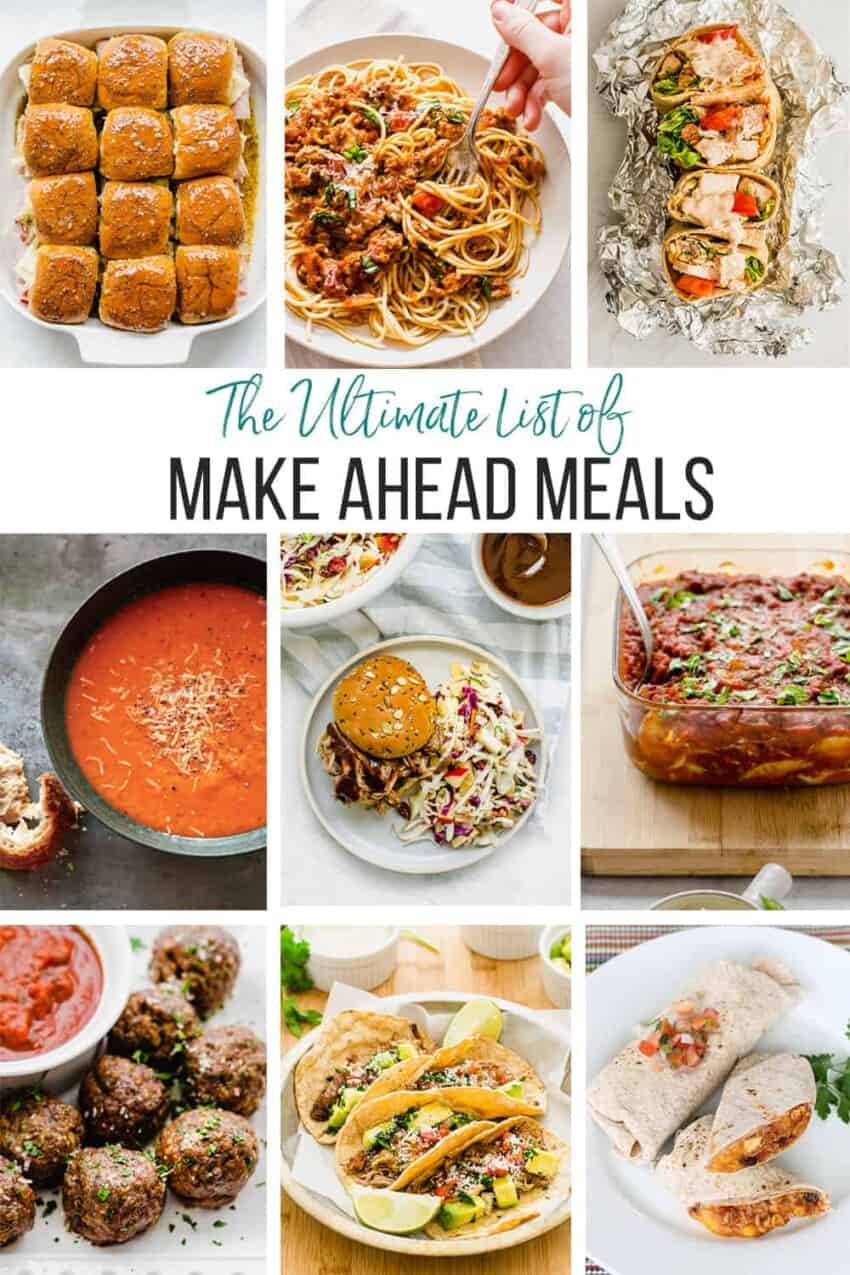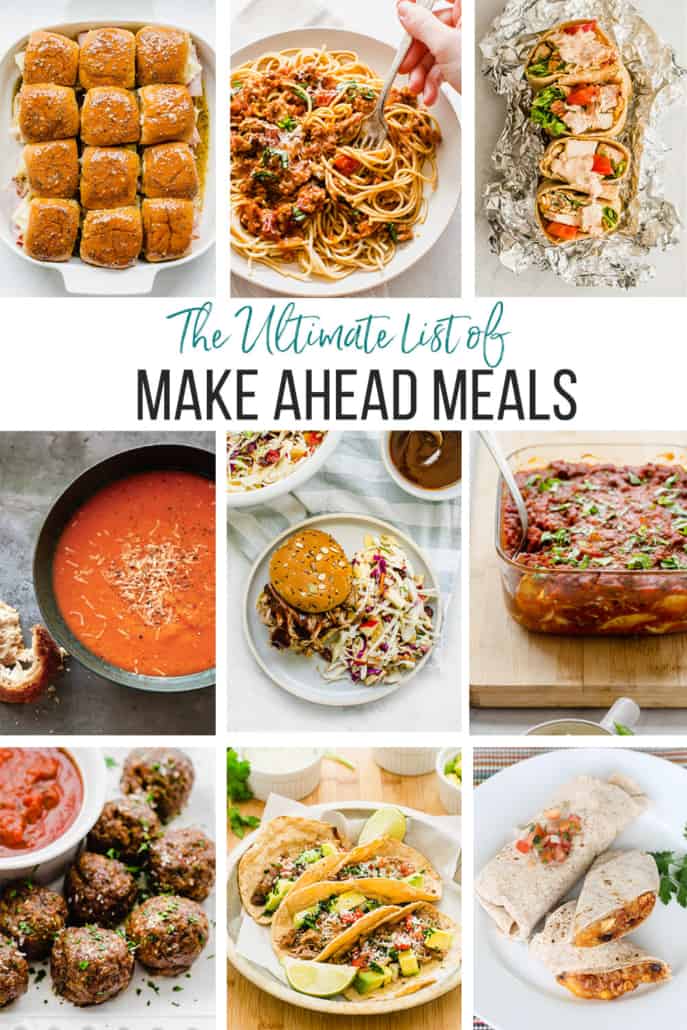 Why Make Meals in Advance?
Not only are these make-ahead meals family-friendly, but they are also made with mostly real food ingredients that you can feel good about.
As a working mom of three who spends my evenings running around to kid practices now, I still want to make dinner at home a priority. These easy, make-ahead dinners have saved the day many times over. All of these recipes can be cooked ahead of time and either stored in the fridge or turned into a freezer meal.
3 Ways to Make Life Easier with Make-Ahead Meals
1) Double Up: Make one of these recipes tonight and freeze another for later.
2) Prep on the Weekend: Make a few of these over the weekend to stock the fridge and have on hand for the week.
3) Use a 1 Hour Prep Session! – We give you everything you need to make 6 meals in 1 hour.
The classic Chicken Parmesan is made easier by serving it on a slider roll. With less than four ingredients, you'll have this meal cooked up in no time. The chicken can be stashed in the fridge or freezer for a great make-ahead meal.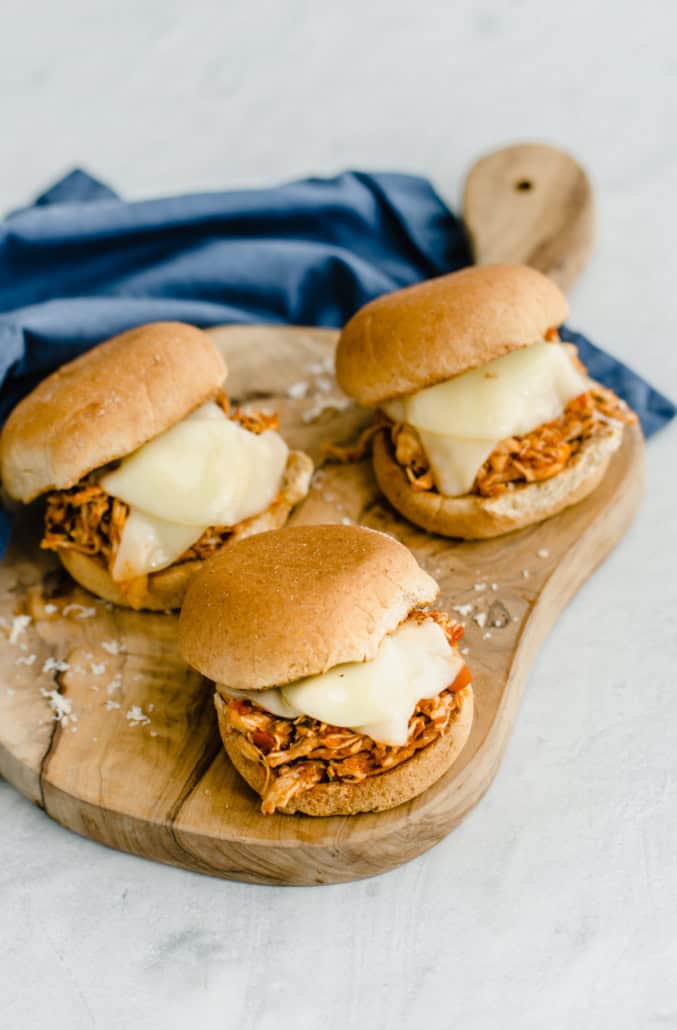 Slow Cooker BBQ Pulled Pork Sandwiches
The key to this make-ahead recipe being delicious is in the homemade BBQ sauce. Once it's in the slow cooker, it's pretty much hands-off. And guys, this recipe is GOOD. So good that it made it into our newest cookbook. Try our Asian Slaw on the side.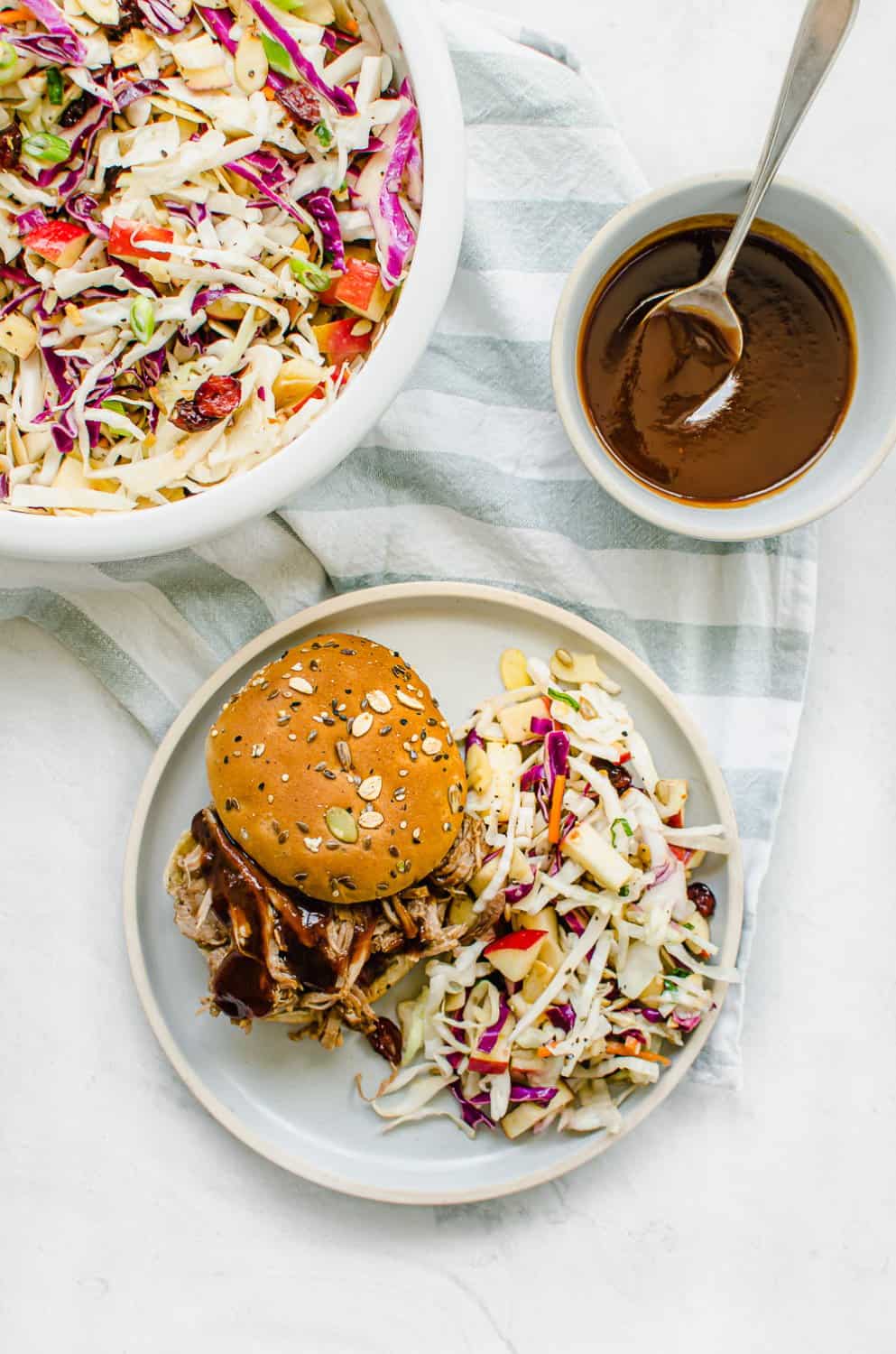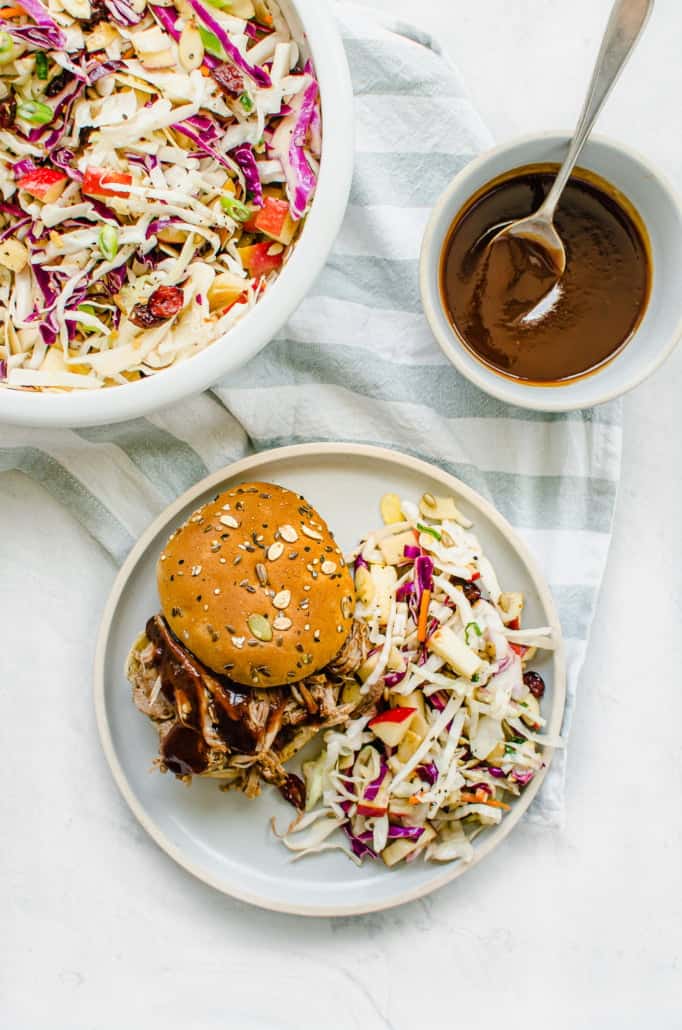 These truly are one of my go-to make-ahead recipes. They are cheap and easy to make in mass quantity. AND, adults love them. Kids love them. Everyone loves them. I can't tell you how many times I have been asked for this recipe after making it for people in my home. Make them all the way up to baking and stash them in the fridge for up to 24 hours. So easy!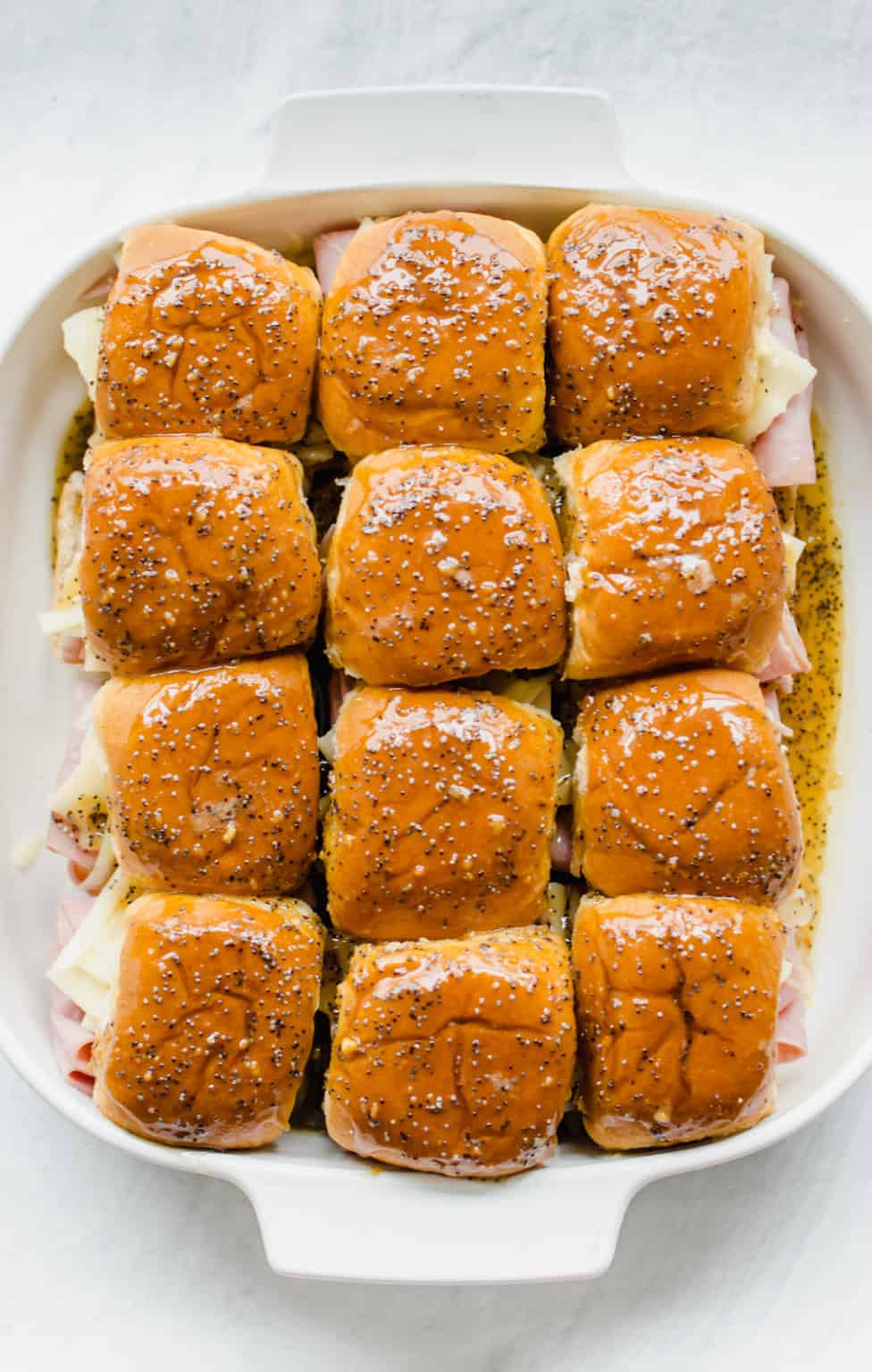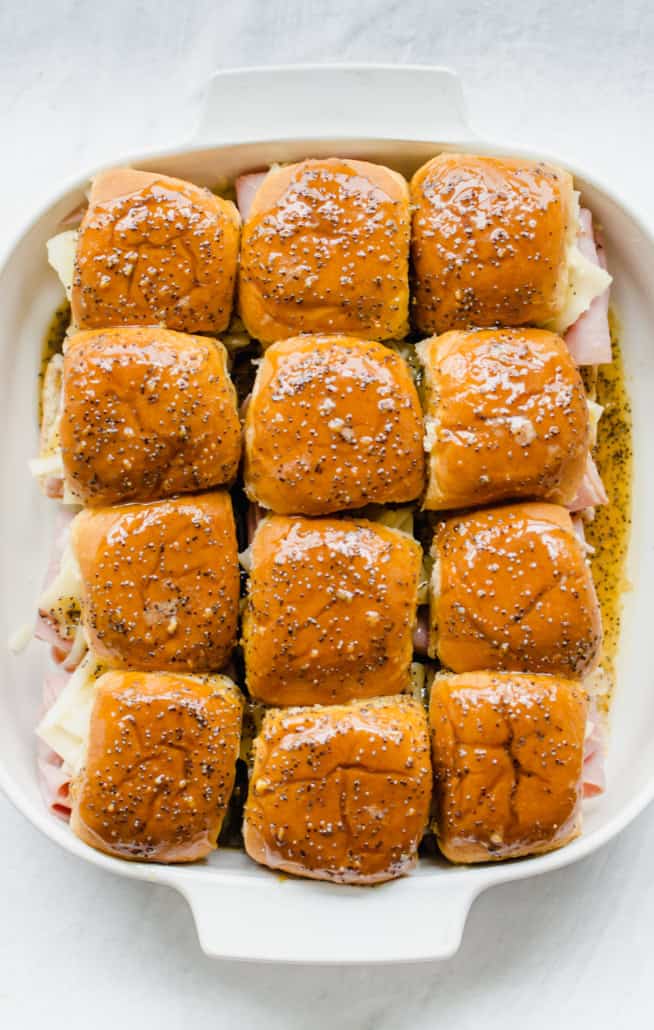 Meatballs are so easy to make lots and lots of ahead of time. You can use them to put over spaghetti or stretch them even further by putting them in sub sandwiches. These are pretty cost-efficient, as well. (For a twist on this class that is just as easy, try our Asian Turkey Meatballs!)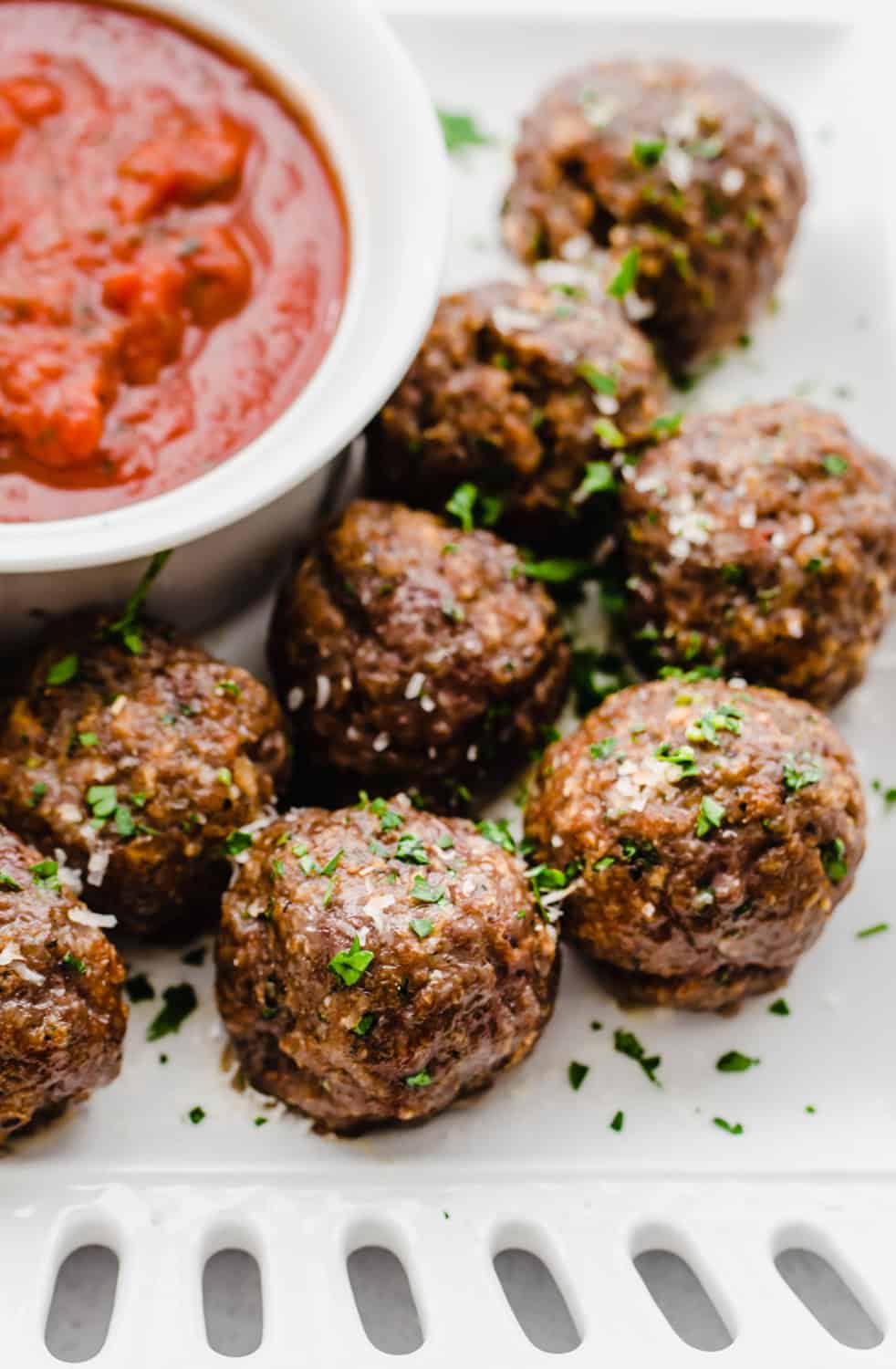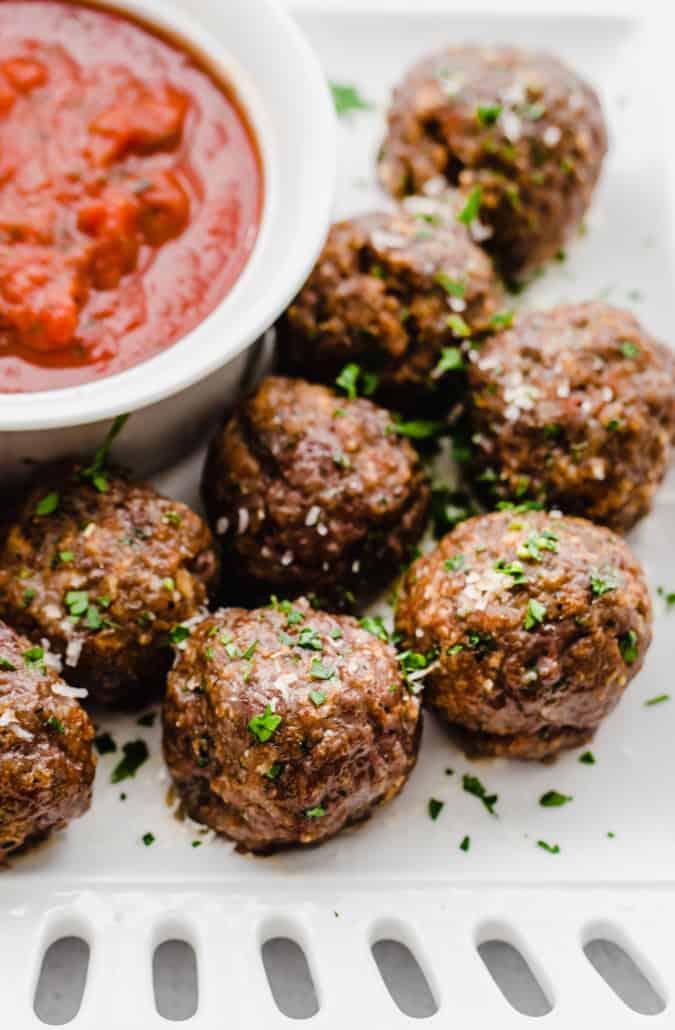 If I had to guess, this is in the top 5 recipes I have made most frequently for groups of people in my home. My husband wants it ALL. THE. TIME. It also makes a big ol' batch. AND it's really filling. Serve it with some tortilla chips and with shredded cheddar cheese and you're people will be happy campers. We loved this recipe so much that we even adapted it to be made in the slow cooker.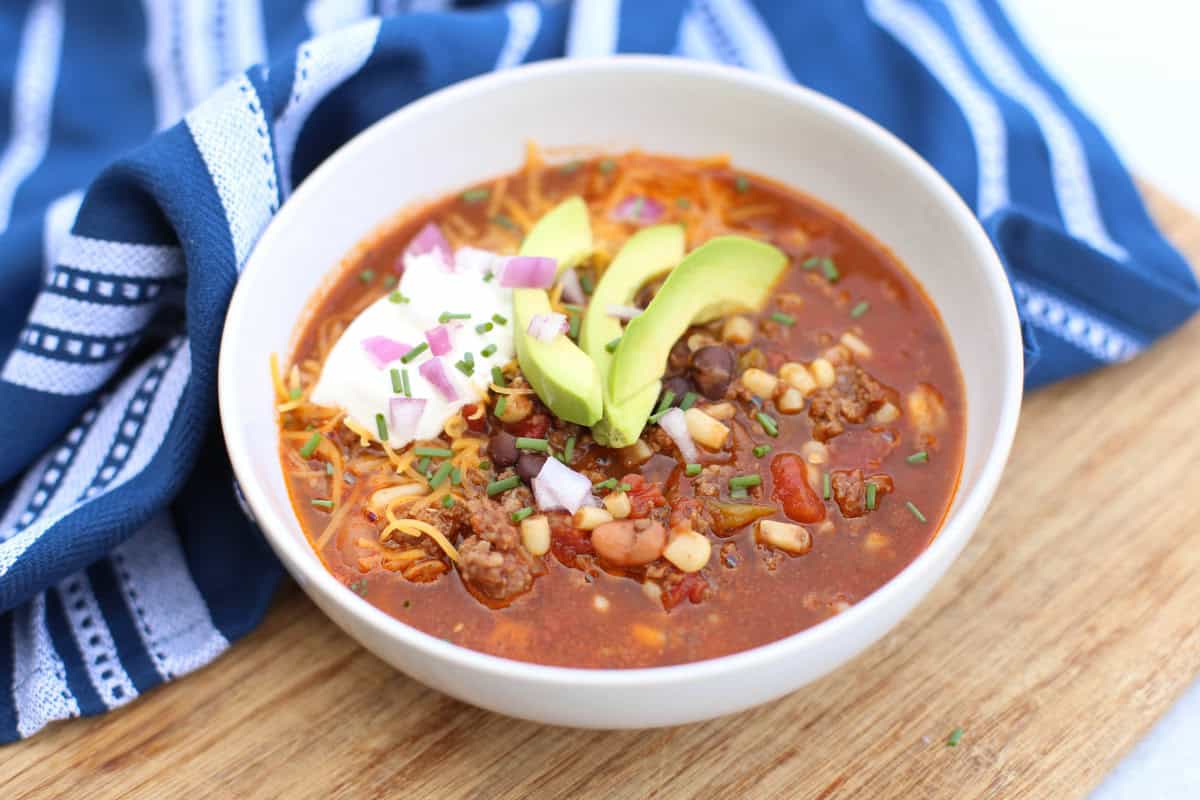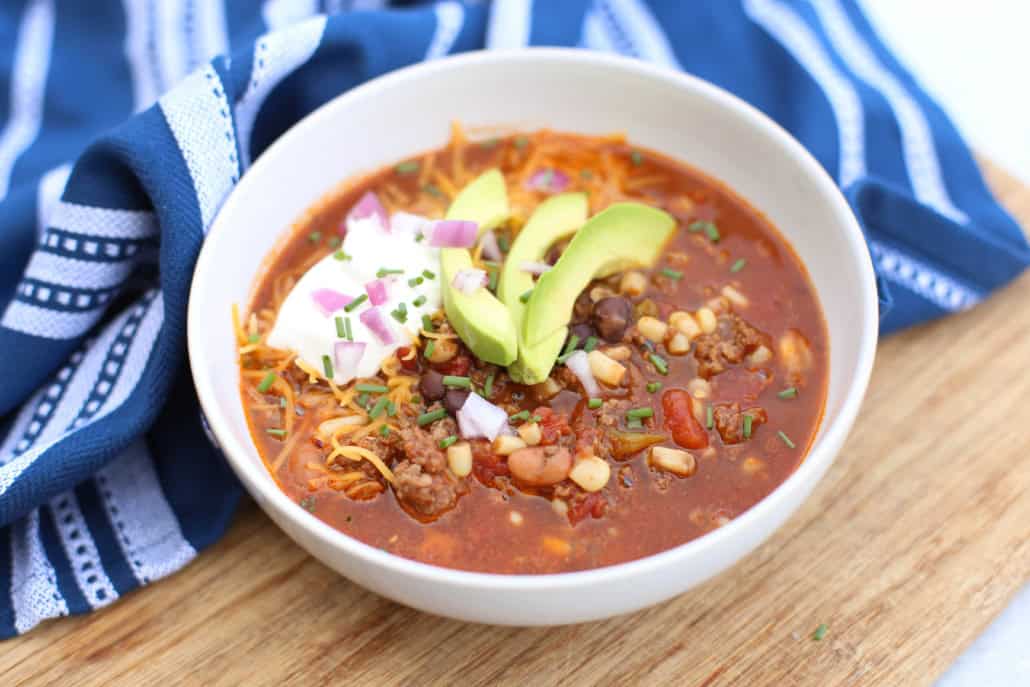 Southwest Chicken and Bacon Wraps
Bacon, marinated grilled chicken, two kinds of cheese, lettuce, and tomatoes wrapped in a tortilla with ranch salsa sauce. What's not to love about the Southwest Bacon and Chicken Wrap? To make this in advance, cook the chicken and bacon and stash all of the ingredients in the fridge until you need them. It's easy to just lay out an assembly line once it's time to eat!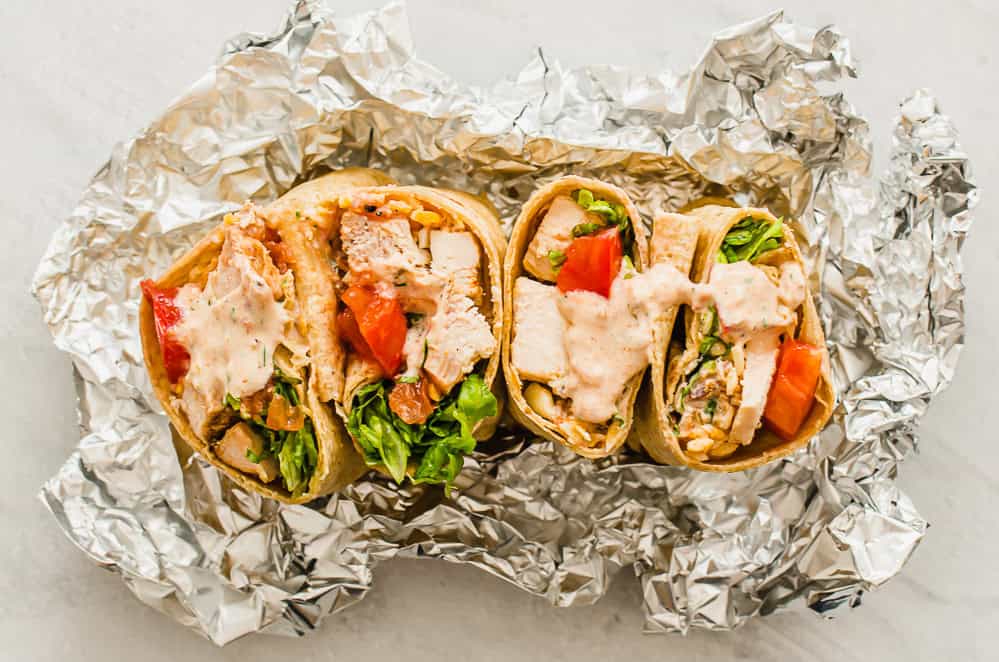 Beefy Baked Ravioli (Fake Out Lasagna)
This fake-out lasagna is inexpensive, can be made in advance, and feeds an army! It's a dinnertime favorite in my home. It's very easy to make, super filling, and is freezer friendly. Kids love this meal. Who we kidding, all ages love this meal!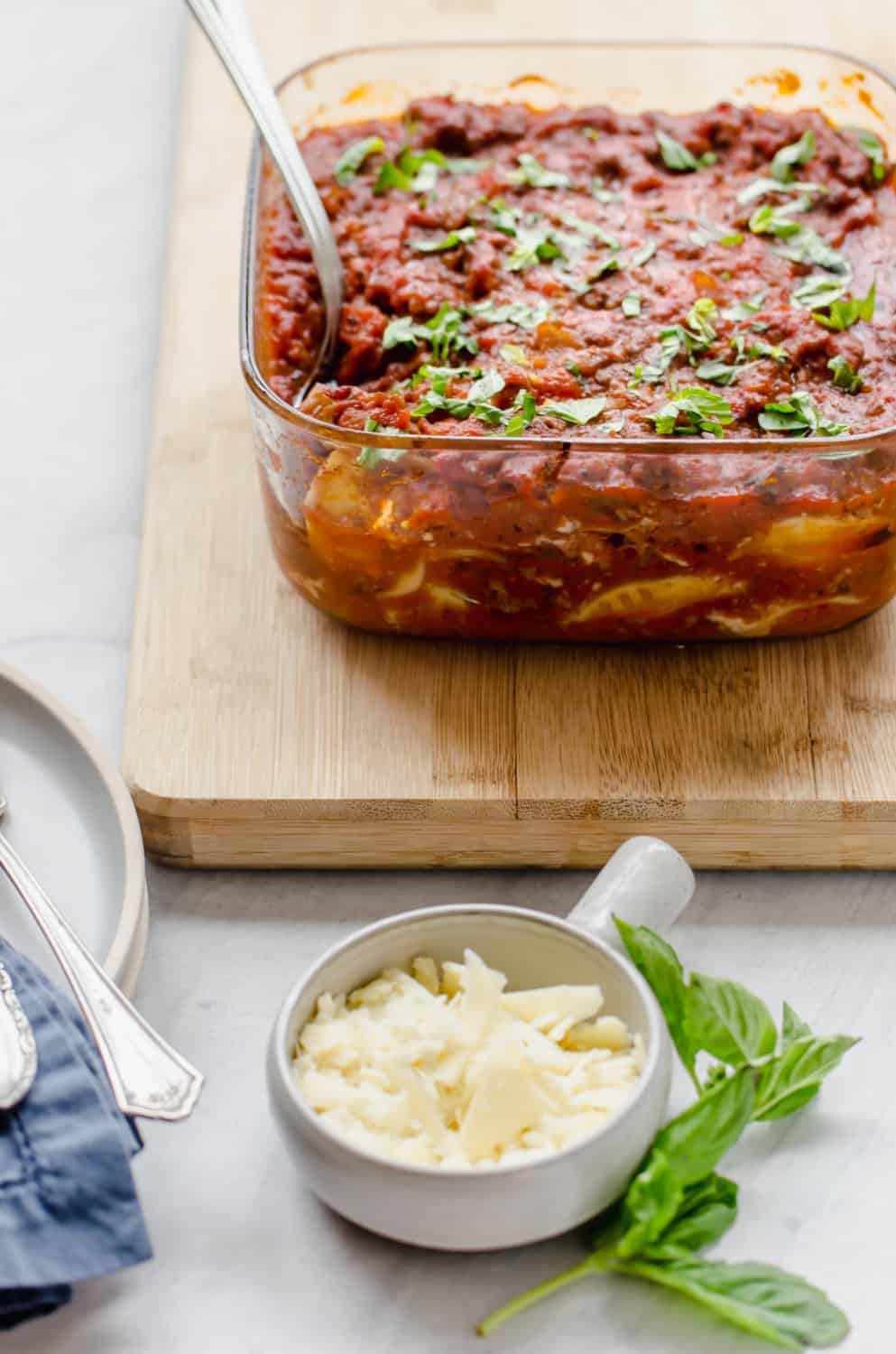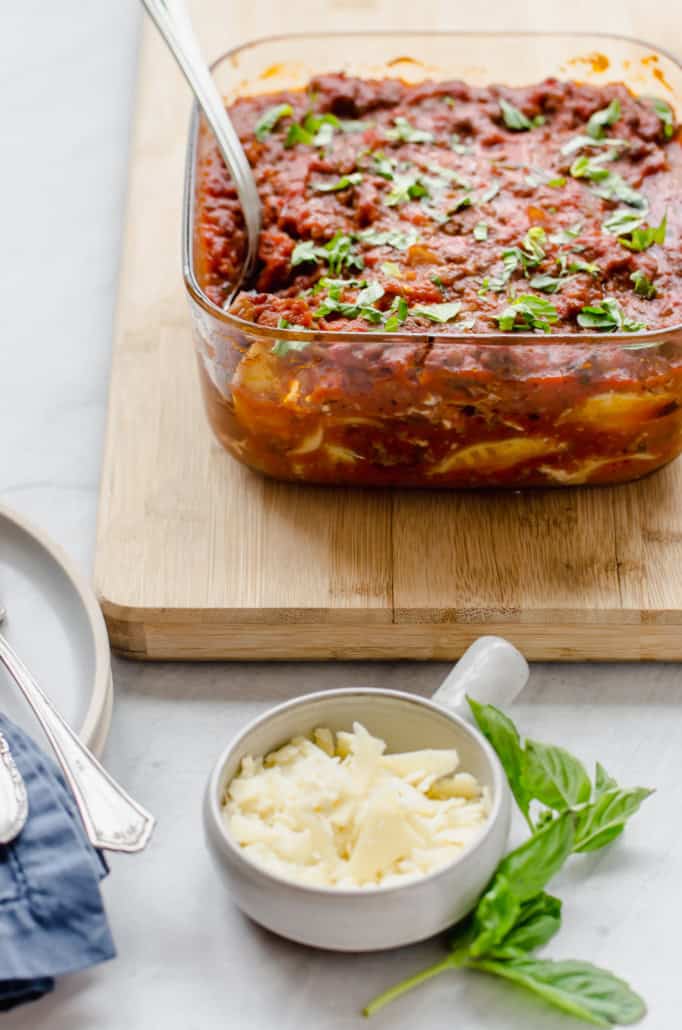 This is a great soup to make ahead and save for later. Serve it with homemade croutons!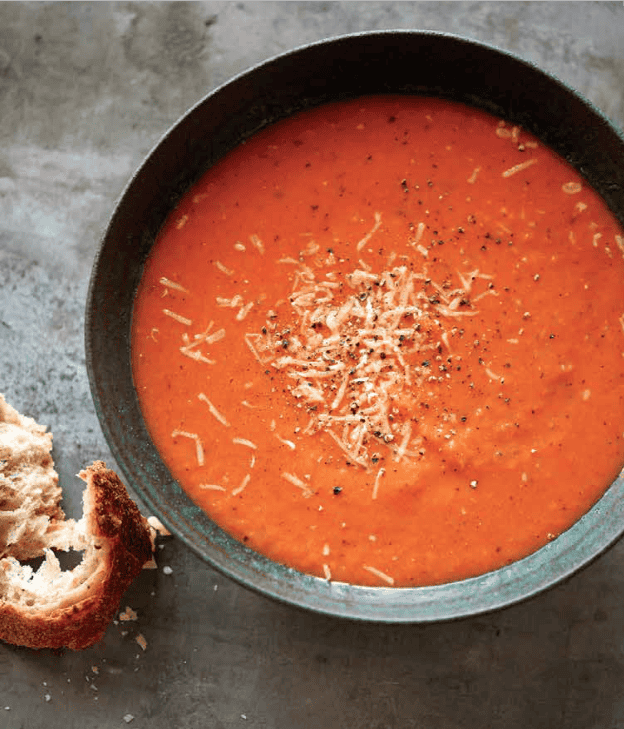 This tender pork works beautifully to make ahead for dinner or for the freezer. It's one of my faves. You can also make carnitas in the Instant Pot!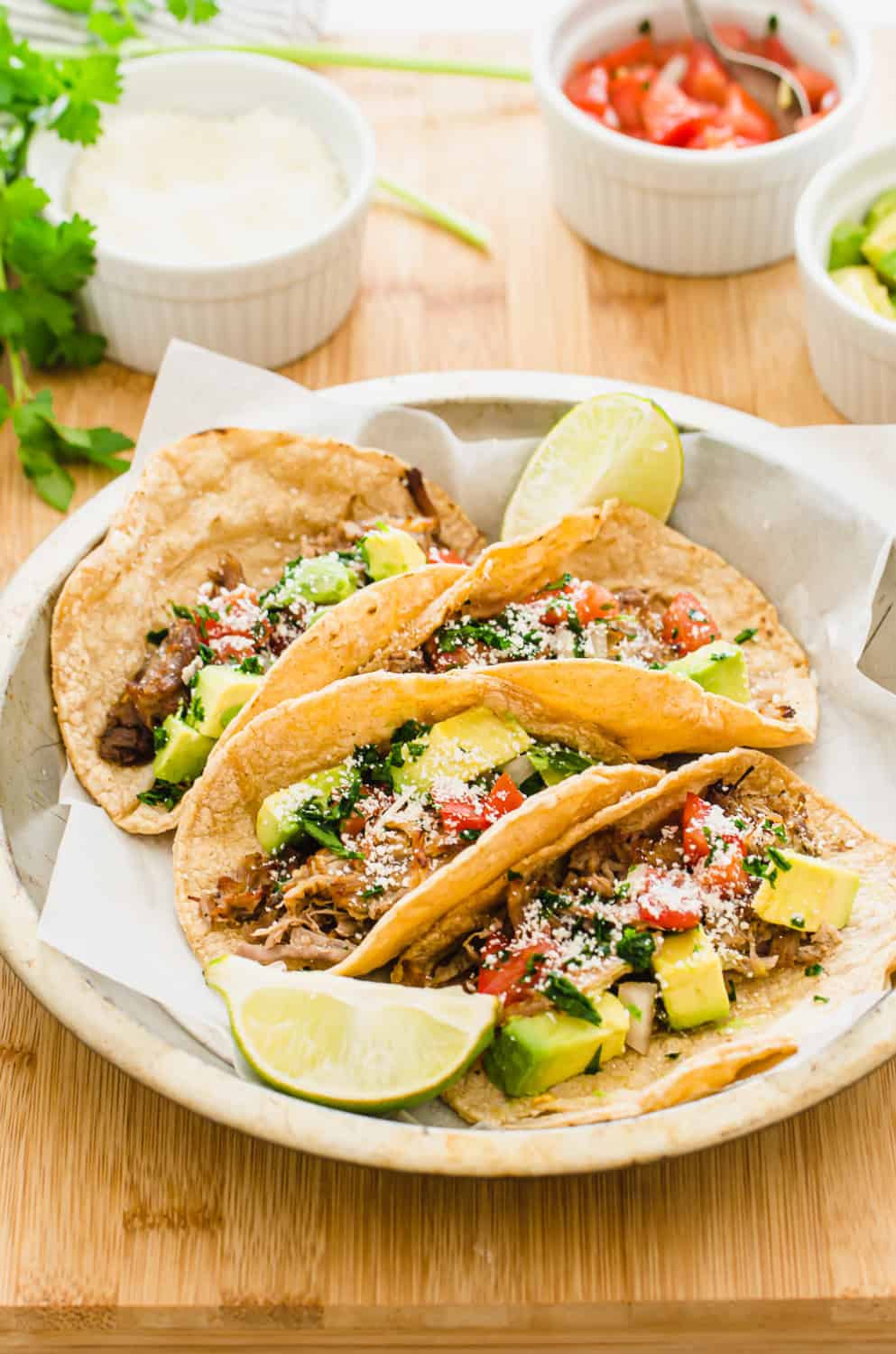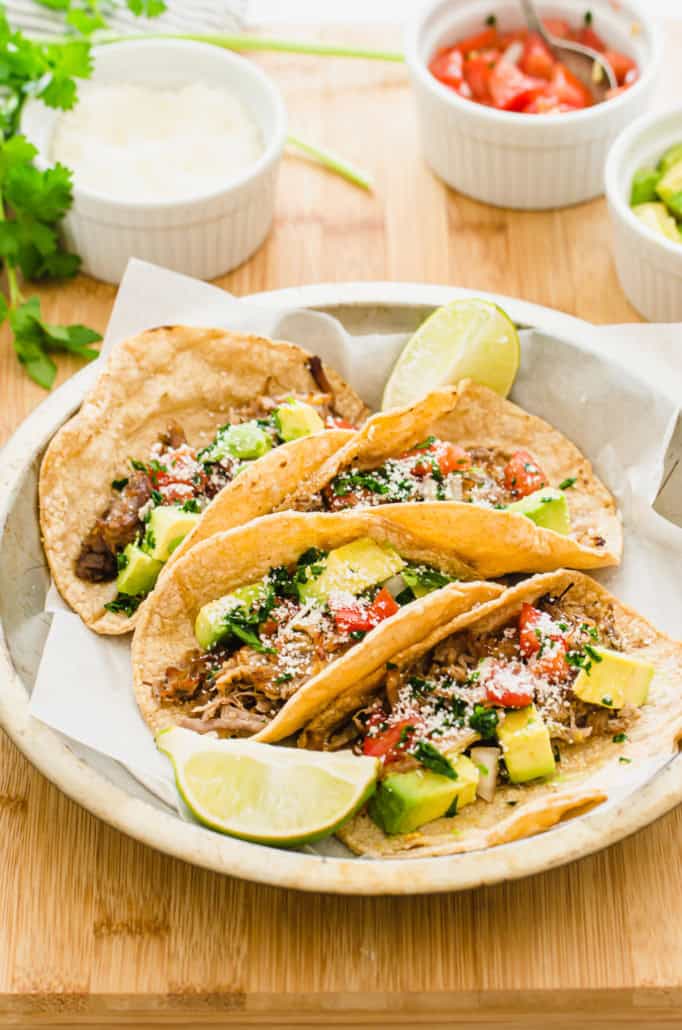 This is a great recipe to fully cook ahead of time and store until you are ready to eat. Its flavor only gets better! Serve over pasta, zoodles, or spaghetti squash for a delicious and healthy dinner. It's dairy-free, gluten-free, and freezer-friendly.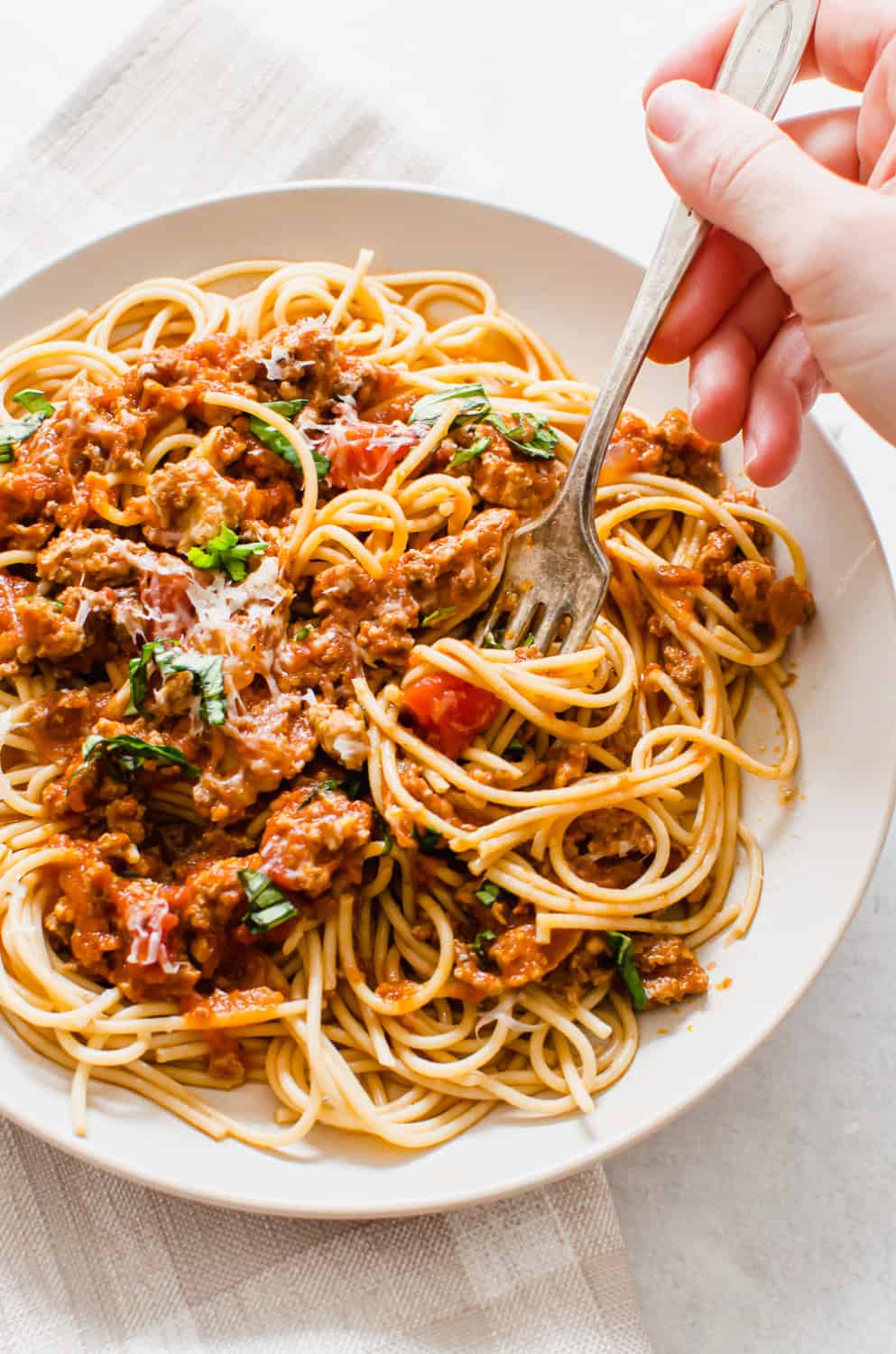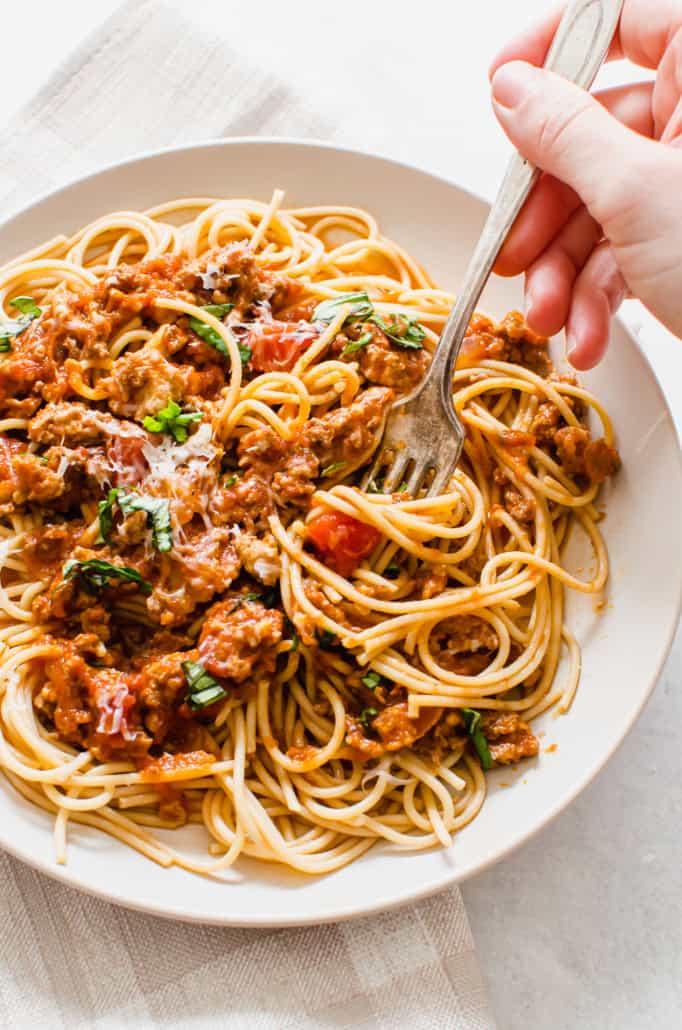 This recipe was made for on-the-go people. All you have to do is warm it up when you want to eat!
Want Some Make-Ahead Breakfast Ideas?
We have a whole other post packed with Make-Ahead Breakfast Ideas for you to browse through. Don't let a busy morning stop you from eating a healthy breakfast!