6 No-Fail Steps to Making Delicious Freezer Meals
Your freezer meals can and should taste like fresh meals if you follow these 6 simple, no-fail steps.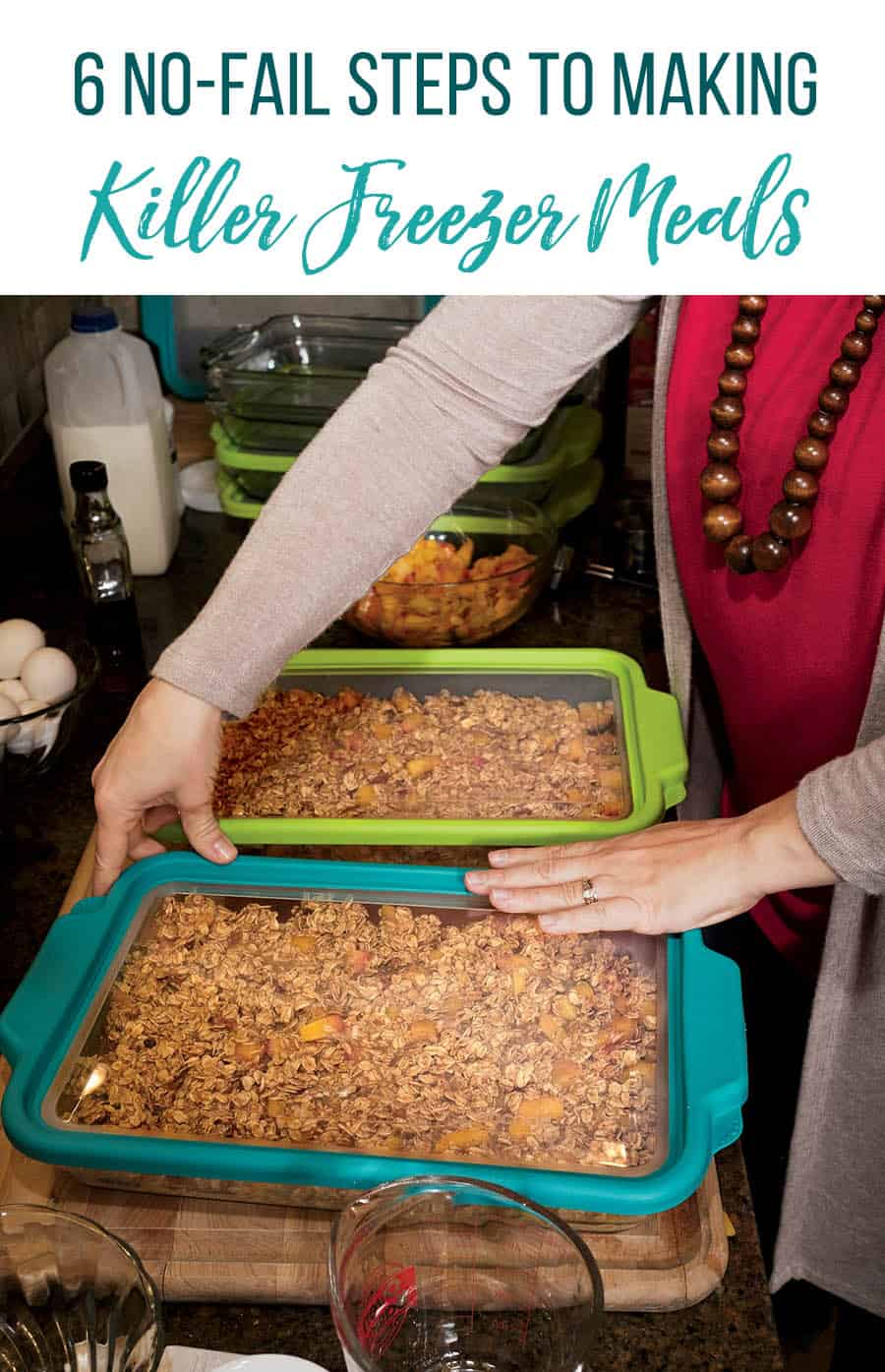 This post has been adapted from our cookbook called From Freezer to Table: 75+ Simple, Whole Foods Recipes for Gathering, Cooking, and Sharing.
Polly and I have both been freezer cooking for our families, in a freezer club with friends, and developing freezer meal recipes for our blog and cookbooks (the first one and our second one) for many, many years now. In fact, we jokingly refer to ourselves as "freezer cooking evangelists" at this point. That's because freezer cooking makes life simpler, healthier, and saves money in the long run.
Here's the deal. Freezer meals can and should taste just like a fresh meal when prepared properly. But, it's important to know some basics so you don't end up with mushy, freezer-burned food in the end. To get the tastiest results, keep these six simple steps in mind when making freezer meals.
1. Use high-quality fresh ingredients that stand up well to freezing and thawing.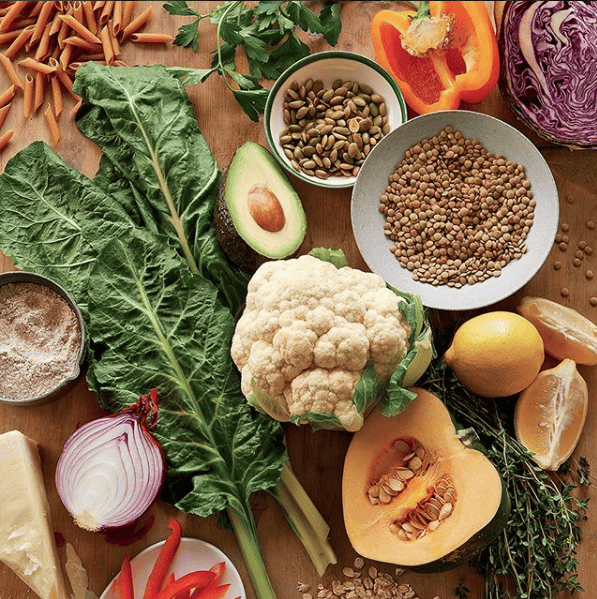 Rule #1 of freezer cooking is that what you put in is what you get out. Be sure to select only the freshest, high-quality foods to use in your freezer meals. If an ingredient didn't taste good to begin with, it certainly won't be better after freezing.
Also keep in mind that some foods freeze and thaw much better than others. While it's safe to freeze most foods, the texture and taste of some are extremely compromised after being frozen and thawed. Refer to our cookbook for a list of which foods do best and worst in the freezer. Additionally, seasoning and spices can tend to get stronger when they sit in the freezer in a meal. Season lightly before freezing, and add additional seasonings when reheating or serving.
Read: 3 Myths of Freezer Cooking Debunked
2. Chill cooked dishes before freezing.
It's important to let freshly cooked dishes cool before placing them in the freezer. There are a number of reasons for this. First, putting foods that are still warm in the freezer can raise the freezer's temperature. This can cause surrounding frozen items to partially thaw and refreeze, which can alter the taste and texture of those foods. Second, placing hot food in a plastic freezer bag or container can result in the plastic releasing chemicals into the food. Third, warm food freezes so slowly that ice crystals form on top, which can also alter the texture of the freezer meal.
To avoid contamination while allowing food to cool, never let perishable food sit out on the counter for longer than 2 hours. To bring down the temperature more quickly, place partially cooled food in a shallow, wide container and refrigerate it, uncovered, until cold. Or, to chill soup or stew quickly, pour it into a metal bowl and set it in a larger bowl filled halfway with ice water. Stir occasionally.
Read: 70+ Healthy Freezer Meal Recipes
3. Freeze in an airtight, freezable container.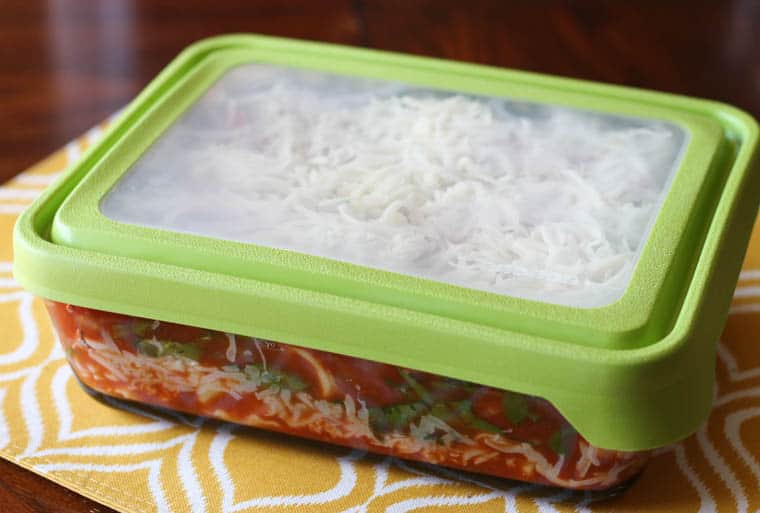 There are multiple ways that meals can be stored in the freezer. Your freezing method will likely depend on the space in your freezer, the types of meals you make, and what containers you have on hand.
Whatever method you choose, the goal is to prevent the food from being exposed to air, which can result in freezer burn. Freezer burn occurs when the moisture in the outer layers evaporates, leaving behind "dry" pockets. While it isn't harmful to eat freezer-burned food, the texture and flavor can be adversely affected. Wrapping food tightly and using the four freezing methods we recommend in our book will help keep freezer burn at bay.
It's also helpful to label your meals so you know exactly what they are and how long they have been in the freezer. Affix a label to each container with the name of the dish, number of servings (or volume/weight), and the date you put it in the freezer.
Read about the freezer containers we use and recommend here.
4. Freeze quickly and at the right temperature.
The faster food freezes, the better its quality will be once it's defrosted. Slowly frozen food forms large ice crystals that may turn the food mushy. Here are some tips for freezing food quickly and at the right temperature:
Store all foods at 0°F or lower to retain vitamin content, flavor, texture, and color. Use a freezer thermometer to ensure this.
Do not crowd the freezer, so that there is enough room for air to circulate around food, allowing it to freeze rapidly. Never stack packages to be frozen. Instead, spread them out in one layer on various shelves, stacking them only after they're frozen solid.
Store soups and stews in freezer bags, which can be placed flat and will freeze quickly.
Store foods in small servings, when possible, to help them freeze quickly. This also allows you to defrost only what you need.
A secondary freezer is not a necessity for freezer cooking, but it can be helpful if you want to make freezer cooking a lifestyle. It can actually store food at a more constant, lower temperature than a refrigerator's freezer, protecting the taste and texture of food longer. Plus, it provides room for stocking up on ingredients when they are on​ sale, saving produce when it is in season, and stacking up all of those freezer meals you'll be accumulating soon. A secondary freezer doesn't have to be huge and expensive, though. Simply start with a standard chest freezer. If you want something bigger, both of us have the Frigidaire Gallery 2-in-1 Upright Freezer and love it.
Read: Video Tour Through Rachel's Freezer
5. Follow recommended storage times for freezing meals.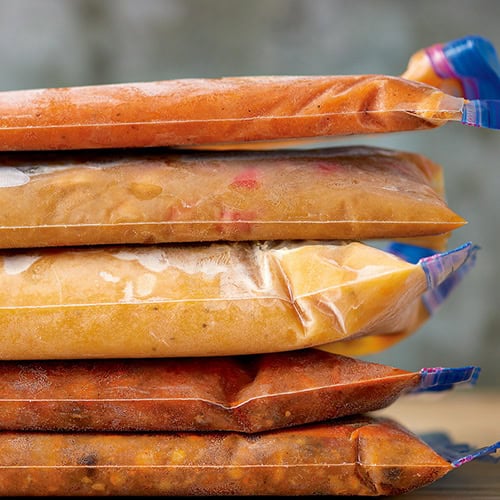 From a safety standpoint, food that is properly packaged and safely frozen (kept at a constant temperature of 0°F or lower) can be frozen indefinitely. Yes, indefinitely! However, even though something may be safe to eat, that doesn't mean it will taste its best after a long time in the freezer.
There are many variables that affect the amount of time food can be frozen (type of freezer, ingredients in the recipe, quality of the packaging, etc.), so it's hard to say exactly when a freezer meal will go "bad." Regardless, it is good to have a rough idea of how long something can hang out in your freezer.
We generally recommend that a freezer meal be used within 3 months, but we've found that if you're using a deep freeze and your food is wrapped tightly, that some meals are still in good shape 6-9 months out! Remember, if it's been frozen at the right temperature, it's always safe to eat. It's just a matter of if the taste and texture have been affected. Our philosophy: don't throw a meal out until you've tried it!
If you want a full chart of freezing times for various foods, you'll find that on page 10 of our cookbook.
Read: 30+ Kid-Friendly Freezer Meals
6. Thaw frozen food properly.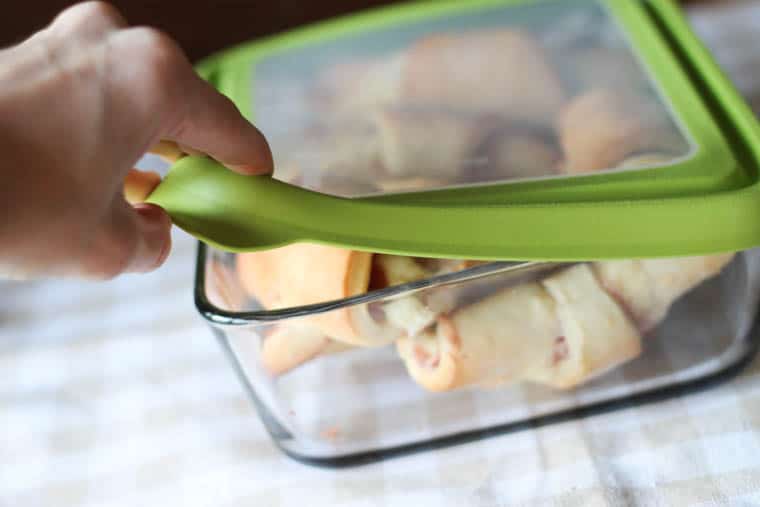 Let's begin with the biggest no-no when it comes to thawing perishable foods: no thawing on the counter!
Thawing at room temperature puts foods with meat, eggs, and dairy products in them within the danger zone, a temperature range where harmful bacteria grow at a rapid pace. Maybe you've thawed something on the counter before and didn't have any problems. But, the truth of the matter is, it's not worth the risk of possible food poisoning.
The Best Freezer Meal Resource
Did you know we actually spent over a year painstakingly developing, testing, and retesting over 75 new, freezer-friendly recipes for our cookbook called From Freezer to Table?
Catch a 1 minute peek inside here…
All of the recipes in From Freezer to Table are delicious, made from whole foods, are easy to prepare, and can be made fresh or frozen for later. Plus, every recipe includes freezer meal instructions. Our cookbook is a beautiful resource you will pull out again and again! (Scroll below for a sneak peek of a few favorites from the book.)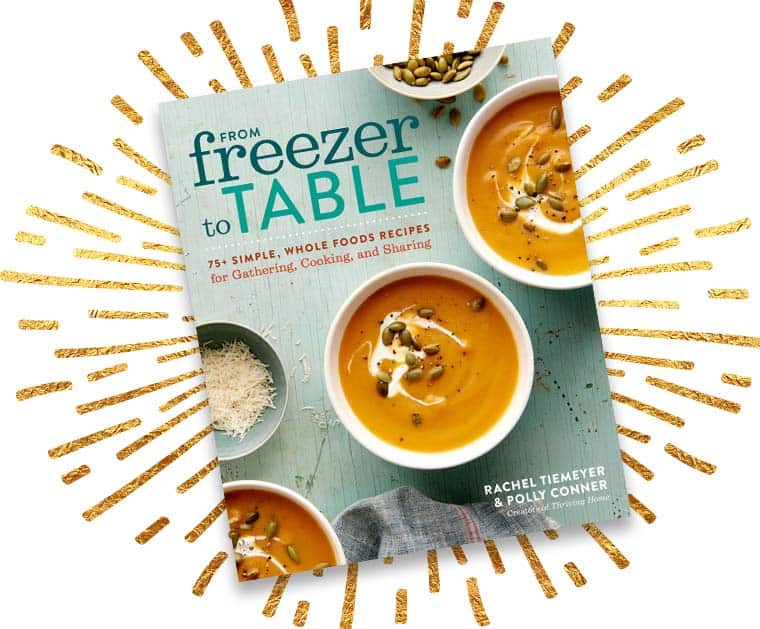 Shrimp Curry Bowls might just be my (and my 8-year-old daughter's) favorite recipe in the whole book. Get ready for a Thai party in your mouth…
Is breakfast your thang? We've got tasty whole foods breakfasts that will be waiting for your family on those hurried mornings. The Chocolate Zu-Nana Waffles are a guaranteed kid-favorite…
And Mixed Berry Scones, made with whole wheat and all good-for-you ingredients, will knock your socks off and start your day off right…
Last but not least, you'll find family favorites that are quick and easy for weeknights but work just as well for dinner guests. Crispy Chicken with Lemony Butter Sauce is an elegant and mouth-watering meal you'll make again and again…
In From Freezer to Table, we also teach you how to make freezer cooking a lifestyle either on your own or with friends, so that you can enjoy healthy, stress-free meals around the table with your loved ones. Order your copy today.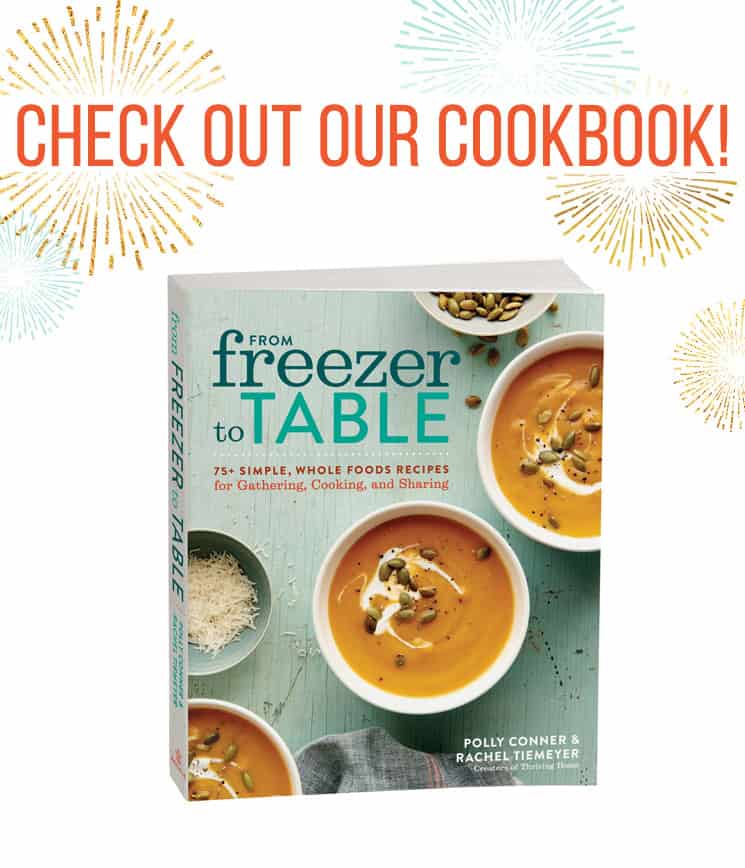 https://thrivinghomeblog.com/wp-content/uploads/2018/05/Screen-Shot-2018-05-02-at-11.01.05-AM.png
713
644
Polly Conner
https://thrivinghomeblog.com/wp-content/uploads/2019/10/thrivinglogo.png
Polly Conner
2018-05-02 10:00:00
2020-11-13 06:47:38
6 No-Fail Steps to Making Delicious Freezer Meals